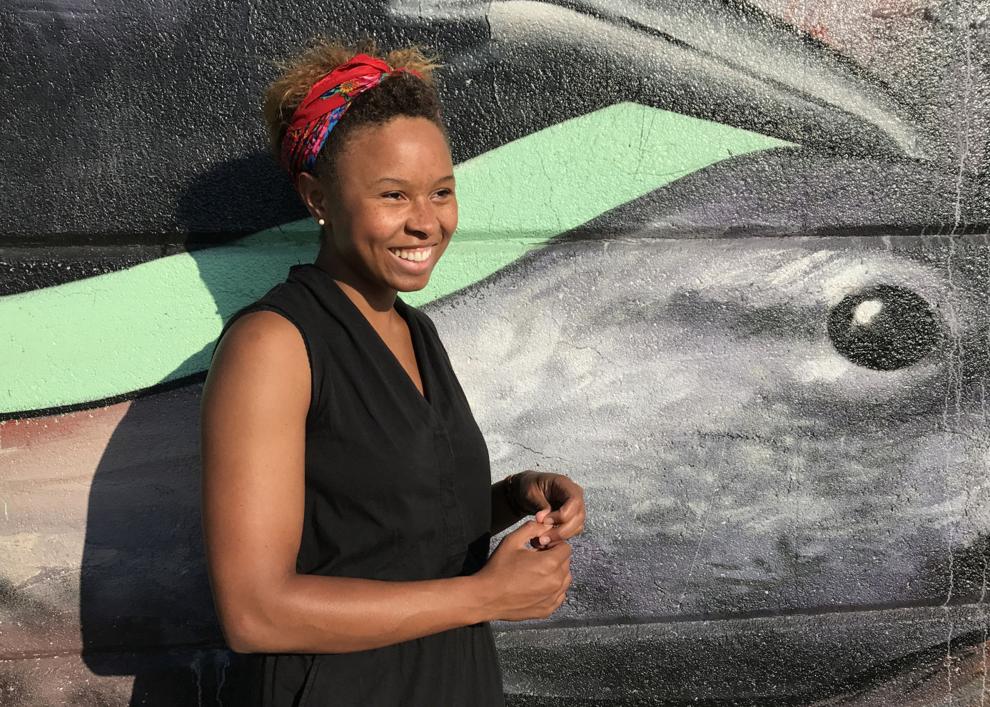 The Jacob Lawrence Gallery will be hosting artist Marisa Williamson, the newest recipient of the Jacob Lawrence Legacy Residency, early next year.
"One of the most important things that the Jacob Lawrence Legacy Residency does is it supports new work by [a] black artist," Emily Zimmerman, director and curator of the gallery, said. "And once that work is created, it can go out to the local Seattle scene, the national stage, the international stage, and has impacts on audience[s] everywhere."
With a bachelor's from Harvard University and a master's from the California Institute of the Arts, Williamson has earned acclaim creating exhibits for institutions such as the Museum of Modern Art, the Storm King Art Center, and Monument Lab Philadelphia. Her latest honor led her to the UW, where she will be working on her next exhibit alongside interning students of the School of Art + Art History + Design. 
"The residency offers the rare opportunity to have a conversation as art is being made, which is qualitatively different than in a lecture setting," Zimmerman said.
As a project-based artist, Williamson works in a variety of mediums such as video, installation, and performance, addressing themes of history, race, feminism, and technology. By using modern media to retell stories often untold or forgotten, Williamson is able to effectively compel viewers to shift their perspective on the past and recognize its lasting influence on the present. 
In her previous work "The Hope and the Dream of the Slave: A Walking Tour," she created a living monument to Sally Hemings, a slave owned by Thomas Jefferson and the mother of some of his children. According to Williamson's website, "walking in her imagined footsteps, the tour … highlight[ed] a selection of existing monuments and local histories through performance and creative practice." Using performative art, Williamson created a living monument of Hemings that not only brought to light an unacknowledged historical figure, but showed a more personal side of history, raising questions through emotion and connection. 
"These small performances become monumental, and I am able to use resources and collaborate with people in ways that make small personal politics into monumental projects," Williamson said of her work.
By forcing us to confront the raw side of history and ask these uncomfortable questions, our relationship with the past is revealed, and only then do we see what stories our art, monuments, and histories are actually telling and what voices are missing.
"Do [the art pieces] get people thinking about themselves?" Williamson said. "Do they get people to feel implicated by history or do they just serve to distance people from history and make the past feel dead and gone and disconnected from the present? I try to throw something unexpected to destabilize and unsettle the settler."
Williamson illustrates that art does not truly succeed until it revitalizes "a conversation that just keeps going" and lives on within the community. 
Williamson's exhibition at the Jacob Lawrence Gallery will be on view from Jan. 28 to Feb 28, 2020, and as you view her work, keep in mind that Williamson urges us to embrace the discomfort that art creates. Only when we bask in our discomfort, our stagnancy is revealed and Williamson has attained her goal of "unsettling the settler."
Reach contributing writer Jaiden Feldman at arts@dailyuw.com. Twitter: @sincerelyjaiden
Like what you're reading? Support high-quality student journalism by donating here.