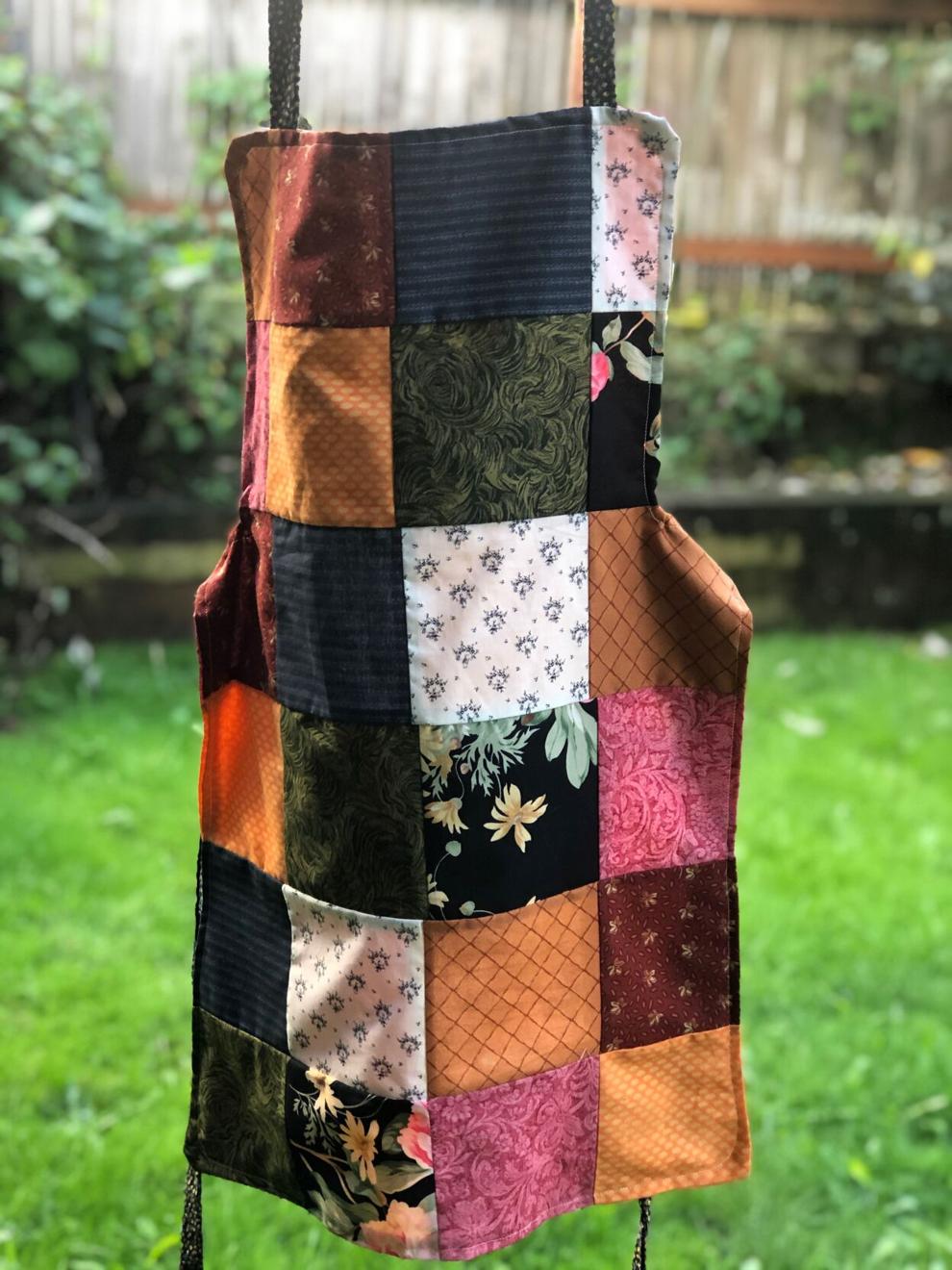 The Student-Made Store is an online outlet made by and for students, which offers a professional retail space for student artists across the country to promote and sell their art, learn business skills, connect with other student artists, and share their stories. 
What started as an on-campus pop-up shop event by then Elon University students Lindsay Reeth and Ryan McElhinney, the Student-Made Store has since expanded its online network of entrepreneurial artists to include the University of South Carolina, Appalachian State University, and the UW. 
"Our goal is just to promote creativity, entrepreneurship, and give students a platform to be able to, you know, further their creativity," Katerina Boukouzis, a student artist and the UW store manager, said. "Especially now, during COVID, it's really good because it allows students to make a little bit of money and to put their mind elsewhere into hobbies." 
Boukouzis began her job as manager in July 2020 and worked for several months with Reeth and McElhinney to contact interested students and open the UW branch of the store. Now she works to oversee those artists and facilitate communication between them and the Student-Made Store founders who operate from across the country. 
Boukouzis has sold a multitude of her own products through the Student-Made Store, including hand-crocheted beanies, sewn aprons, and scarves. As an artist, she appreciates the store's strong focus on individual artists and their involvement in the cross-campus community. 
The Student-Made Store's website features student stories and inspired collections on its home page. The shop menu is deliberately organized by product type rather than school or artist to encourage cross-campus sales. 
"You're in very close contact with other artists," Boukouzis said. "They interview artists to give a description, they make it a lot more personal than just an Etsy where you can put your products. But honestly, the community is a big piece that makes it stand out from Etsy and other platforms for people to sell their art." 
Amelia Mitchell is a UW student artist whose work is inspired by her passion for science. She enjoys using resin and unique silicone molds to create products of varying color and design, and is currently selling planters through the Student-Made Store. 
After the UW transitioned to remote operations in March 2020,  Mitchell started selling her increasingly popular crafts on Etsy. While this shop allows for artistic freedom, working for the Student-Made Store has done a lot to focus her creative process. 
"I think my style is like, quirky, for lack of a better term," Mitchell said. "But I realized that like, through the store, they want something more marketable and just universal … and so I realized that would have to be something more clean and sophisticated." 
Jamie Hennessy, another UW artist who enjoys working with naturally-sourced materials, creates charcoal drawings and oil paintings that she showcases on her Instagram and sells in the Student-Made Store.  Currently, Hennessy is working on a series of custom oil paintings called the "Feel to Heal Series," where she listens to a song that has helped someone through the healing process, and then uses her knowledge of color theory to create a unique oil painting that captures the song's mood. 
Working with the Student-Made Store has encouraged Hennessy to be more consistent, and she appreciates the freedom to explore and sell art across different mediums as she works to define her own style. 
"I want to be able to enjoy what I'm painting," Hennessy said. "I don't want the pressure of feeling like I've put myself in a position where I'm trying to do it just to appease somebody else, because then I feel like I'm losing the passion of it." 
UW students of all majors and backgrounds are welcome at the Student-Made Store, and those interested in selling their work are encouraged to reach out to Boukouzis and other current members. 
"I would just say that we have a very welcoming community," Boukouzis said. "[Reeth and McElhinney] are fantastic and very supportive of every student artist. If this is your first time making a product or making an art piece, and you're a little skeptical of it, just go for it, because you really can't lose much from it." 
Reach writer Hunter Bos at arts@dailyuw.com. Twitter: @_HunterBos
Like what you're reading? Support high-quality student journalism by donating here.