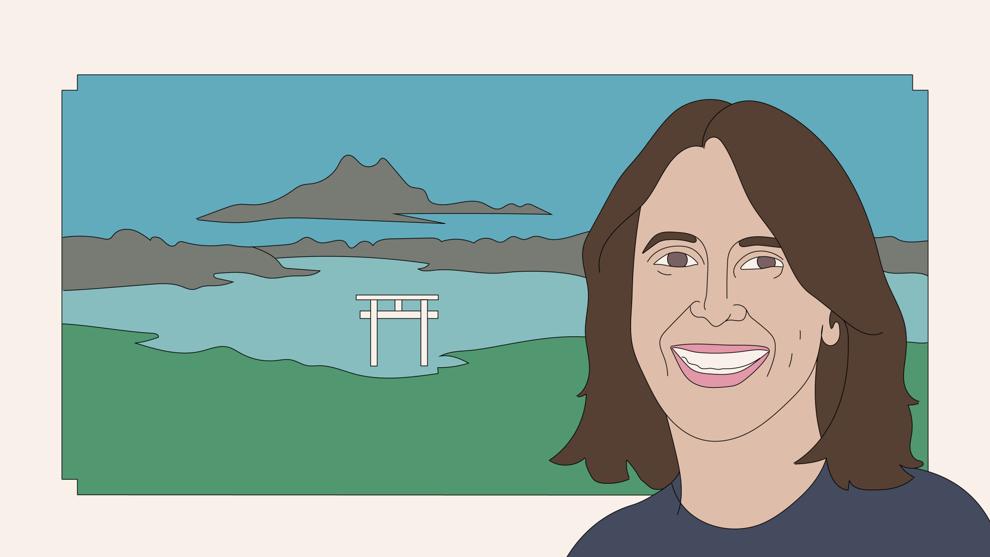 Giving a friend a ride to an after-school art program isn't how many of us expect to discover our major. For Miriam Chusid, it was that simple. After being persuaded by a high school friend to take an art course at a museum in Cleveland, Chusid knew she wanted to study art history.
"I loved [the course]," Chusid said. "Having a lecture in the first half and then actually going out to the galleries in the second half and looking at what we learned was really revelatory for me."
Going into college, Chusid wanted to look deeper into art, but determining her eventual focus in Japanese art history wasn't as straightforward of a process. After completing a minor in French literature and language and a study abroad program in France, Chusid found herself taking Japanese art classes in pursuit of a burgeoning interest.
Chusid, alongside two other incoming faculty members, will be joining the UW School of Art + Art History + Design this fall. Chusid will begin teaching as an assistant professor in the art history department. 
Previously, Chusid has been a postdoctoral fellow at the Burke Center at Columbia University and a visiting assistant professor for Haverford College. Currently, Chusid is a J. Clawson Mills Fellow at the Metropolitan Museum of Art (Met).
Chusid's fellowship with the Met focuses on Buddhist depictions of the afterlife and the existence of hell. Despite the fellowship being completely remote, Chusid expressed her joy in getting to work with the Met. She said the work has been collaborative and wonderfully accommodating, and the curators she works with "have tried to make available any online sources that can be useful."
"There's a really rich visual culture in Japan of depicting these afterlife destinations, and they're just extremely visually compelling," Chusid said. "They're so full of action and are really interesting paintings. [This topic] forms the core of my first book project."
Chusid went on to describe one of the works she's currently researching through the Met — a 17th-century painting portraying the salvation of a pious woman that contains fragments of the woman's cremated ashes. Her current research inspiration comes from past works, through which she noticed many records of women in particular viewing these religious images.
"It was very efficacious for women to view these images, which is strange because they're not very auspicious," Chusid said. "Sometimes women were the subjects of these paintings too. It really got me wondering ... how women saw themselves as Buddhist practitioners, as well as how people in the larger communities understood women's roles and religious practices."
Chusid said her past research uncovered that "artworks that incorporate some kind of female identity are broadly … more tactile in nature." Elements like cremated remains or hair embroidered into the paintings were common among these works.
Chusid also expressed an interest in art conservation, explaining that, especially in Buddhist contexts, art repairs have a shifting meaning and audience over time.
"One of my interests is thinking about how conservation fits into art historical inquiry," Chusid said. "We tend to look at paintings and the default assumption is they always looked like that, [or] that they're these unchanging images that were made and existed in history in the way we see them today. The practice of conservation itself begins to take on a special religious meaning."
Chusid said she is looking forward to being in Seattle and exploring the local art scene this fall.
"The thing that I'm most looking forward to doing is teaching within the context of the rich resources at the Seattle Asian Art Museum," Chusid said. "Seattle is so rich in these kinds of resources and I feel so lucky to be able to take advantage of them." 
Chusid also expressed her excitement in teaching students and introducing them to new pieces of art.
"Looking at artwork with students who have never seen it before, I also get the chance to look at that artwork with fresh eyes," Chusid said. "It's always great because you do see new things every time you look at it … I always get new ideas."
Reach writer Natalie Roy at arts@dailyuw.com. Twitter: @nataliedroy
Like what you're reading? Support high-quality student journalism by donating here.