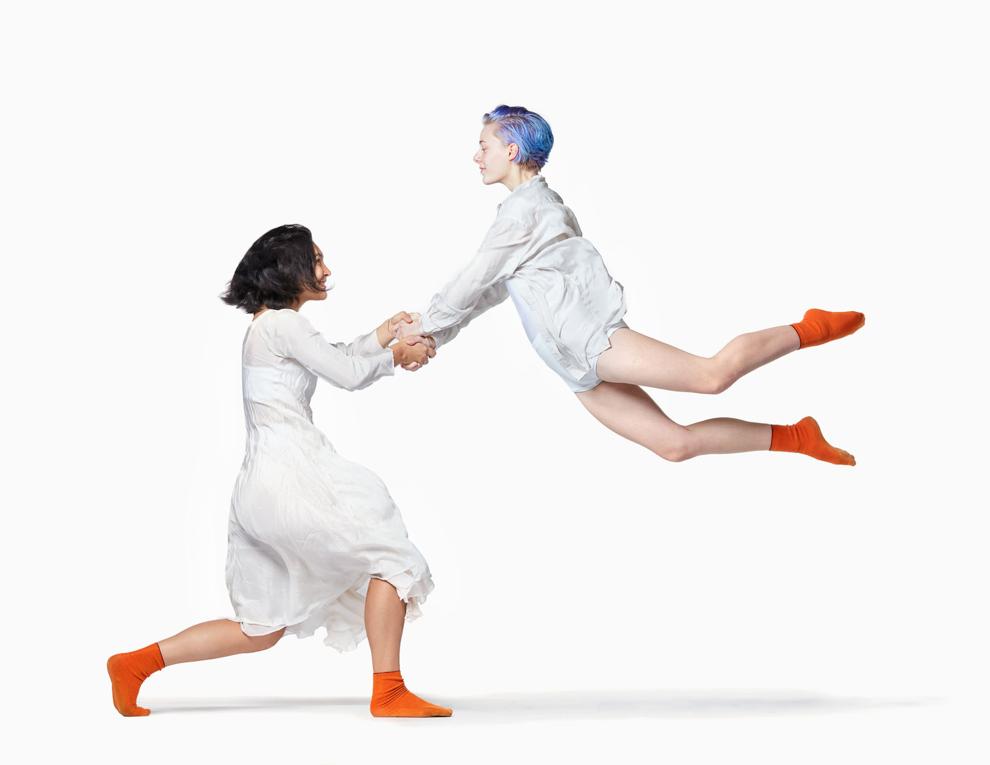 In the tiny, black-box Meany Studio Theater, the stage is not on a platform, but leveled with the first row of seats. The lights and extension cords are out in the open and the small fly tower is exposed. It is intimate and straightforward, but not at all casual; this miniature theater still means business.
UW Dance Presents, formerly known as the Faculty Dance Concert, is a production put on by students, instructors, and professionally recognized dancers to "question the hierarchies in art and life."
The opening show on Wednesday night began with a collaborative duet by choreographers Alethea Alexander and Adele Nickel. "Vita Activa," or "active life," used ambient industrial sounds and extra-long PVC pipes to display the human connection to the organic and inorganic facets of labor.
"Conducting research into the form and exploring our own relationships with how we move and perform ballet has been a journey for us all both personally and communally," Katie Daugherty, a dance major and rehearsal assistant for the piece, said in an email. "Getting to work so closely with the artists and help their ideas come to fruition has inspired and challenged my own thoughts on creating and directing."
A major component of the concert that resonated across every performance was the explicit deconstruction of classical dance. Rather than displaying something in the likes of a perfected piece of traditional ballet, the five pieces challenged movement through improvisation, spoken word, and even experimental "role-play" as seagulls.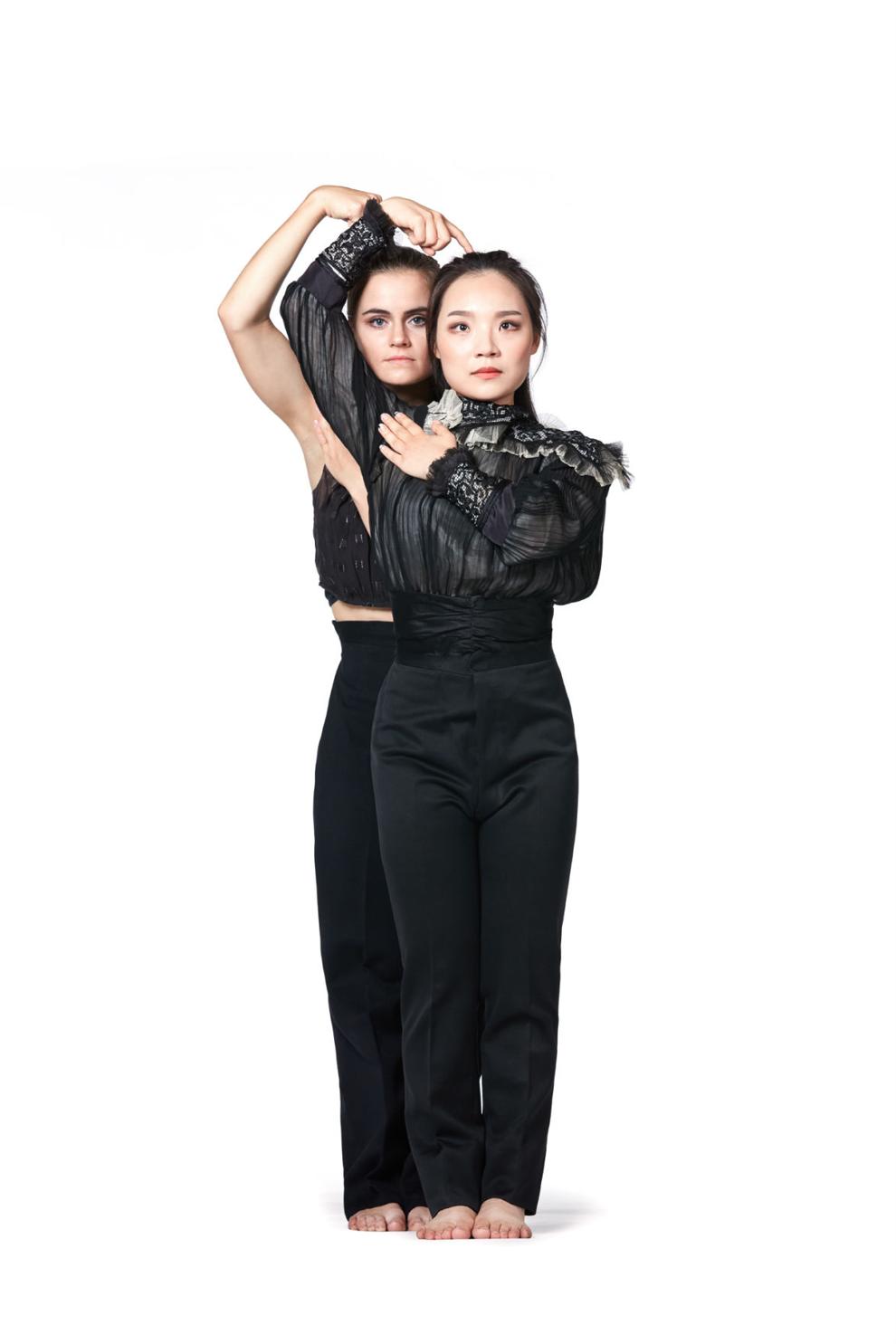 The dance collective AVID (A Vehicle for Improvised Dance) also performed in the concert in a piece called "Search History." The group moved together and alongside each other in everyday clothing with mundane props like a broom, a chair, a fan, and a newspaper. They moved in segments, sometimes mirroring each other and other times gracefully falling and fumbling. There was a push and pull with the piece, seemingly relating the common difficulties we sometimes encounter, like tripping on the street or having to bring a giant bag of clothes around all day because you don't have time to go home and change. 
Toward the end of the piece, one dancer tried to sweep up bits of newspaper while the fan kept blowing them back. It was an improvised compilation of the everyday awkwardness we experience and can't seem to avoid. 
In the third piece before intermission, dancers, dressed in matching plastic dresses and with doll-like rosy cheeks, crawled down the crew ladders on either side of the theater. The costumes crinkled and crunched over the enveloping sounds of cranking and slow breathing. "Our Paper Shadow," directed by assistant dance professor Rachael Lincoln, paired repeated images of "paper dolls, baseball stars, news anchors, and twins" with an unsettling score; something surprisingly evocative of childhood memories or abstract dreams.
UW Dance Presents ended the night with an emotionally-charged follow-up number to the series by Dani Tirrell and "Majinn" Mike O'Neal Jr. called "Pink Matter." The piece explored different experiences and expectations of love through spoken word, a cappella singing, and movement inspired by the African Diaspora. The group of dancers, dressed in various shades of pink, took turns openly expressing their own stories with love.
Jasmin Etafo, a dancer in "Pink Matter Volume 2: What is Love?," spoke about her involvement with the piece and about the interpersonal relationship between dance and emotion. 
"The theme is love and knowing love, there's so many aspects to it," Etafo said. "It's very fluid, very encompassing of many emotions like jealousy or fear."
By the end of the show, the dark studio seating didn't feel so disconnected from the dancers on stage. Each piece seemed to radiate a message loud and clear, asking the audience to participate in thought and even eye-contact. I can safely say that the concert was an experience I did not expect from the unassuming Meany Studio Theater. 
The department of dance will be hosting the Dance Majors Concert March 3-8 and will also be holding auditions for the spring quarter MFA Dance Concert on March 10 at 7:30 p.m. More information about UW Dance performances and events can be found on their website.
Reach writer Ellen Cooper at arts@dailyuw.com. Twitter: @ellenecooper
Like what you're reading? Support high-quality student journalism by donating here.