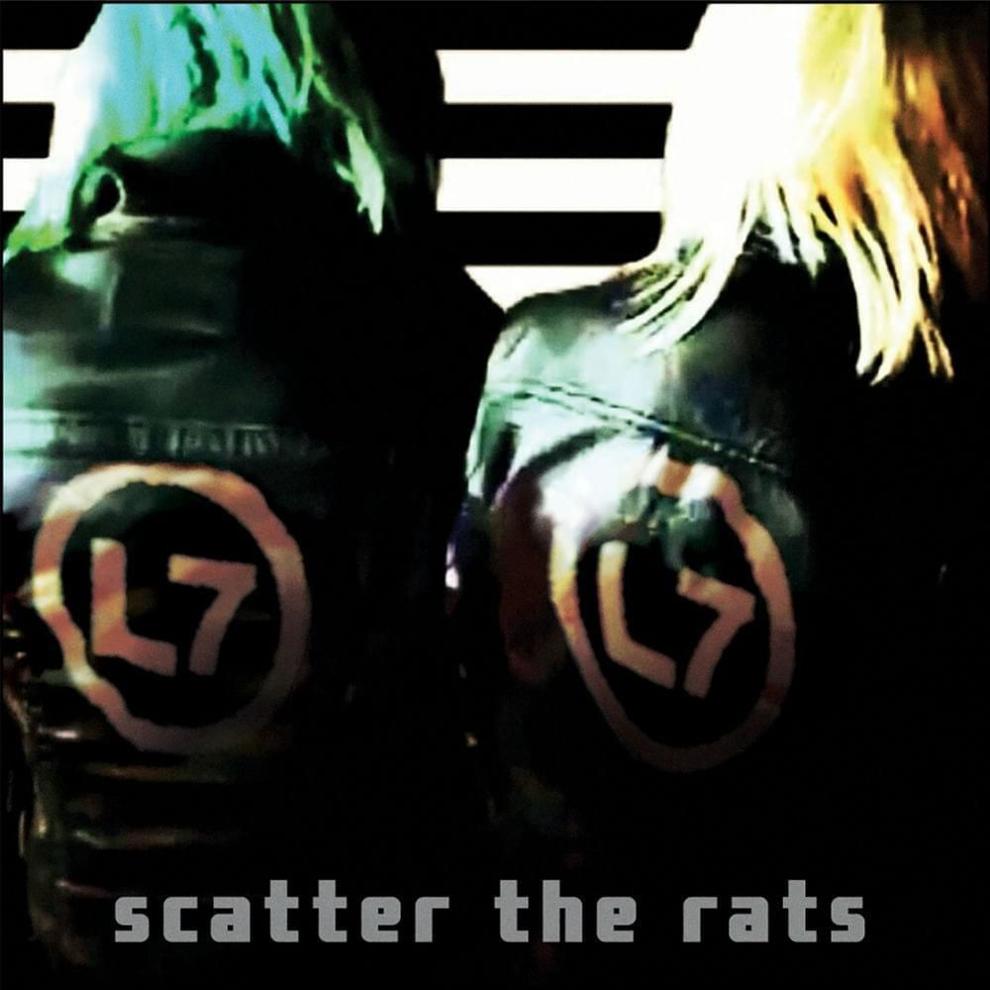 "Scatter the Rats," L7
"I feel that infiltrating the masses is actually very subversive," Donita Sparks, the frontwoman of the punk-rock outfit L7, once said in an interview. And for a brief moment in the 1990s, the subversive and smart L7 did, indeed, infiltrate the masses. The band, which hails from Los Angeles, was lumped in with grunge, one of the predominating subgenres of the decade; and "Pretend We're Dead," the lead single from their 1992 album "Bricks Are Heavy," became an unexpected commercial success.
Yet the group, which began an indefinite hiatus in 2001 after a slow commercial decline, didn't ultimately have the long-lasting impact that it deserved to have — often delegated the status of the one-hit-wonder band. But to some, like me, L7 rank among the finest, canniest acts of the 1990s.
L7 reunited, after more than a decade apart, in 2014. Since then, they've toured, released a few singles 一 both the politically pointed "Dispatch from Mar-A-Lago" and the fangs-out "I Came Back to Bitch" are excellent 一 made a biographical documentary, and have done enough press to show that their comeback will not be a temporary one.
"I thought maybe we'd do a couple regional tours, and get in a fight, and break up," singer and guitarist Suzi Gardner recently told Kerrang! "But look at what we did. And we're just nutty enough to keep going."
L7's latest attempt at mass-infiltration, "Scatter the Rats," came out on Friday; it's also the band's first album of new material since 1999's "Slap-Happy." The 11-track LP isn't the kind of post-hiatus work to inspire clichéd exclamations of "it's like nothing changed." Sticking around is the act's trademark distortion and especially its black humor: original bassist and vocalist Jennifer Finch compares her kind of loving to a garbage truck on the song of the same name; Sparks calls an opponent a fraud on "Burn Baby" but then concludes, after calling herself a fake, that we're all going to die anyway.
But the group never sounds as if it were trying to rehash the past. On "Scatter the Rats," L7 embodies the way a 30-year-old punk band should sound: not like a shadow of its former self, but like four 50-something-year-old hellions with lots of new things to be angry about.
It's hardly as seamless as their very best. A few songs are dragged down by on-the-nose lyrics that makes them sound a little like baby boomers disavowing millennials. The low point, undoubtedly, is Gardner's "Murky Water Café," a slow-burn that datedly bemoans the social-media age, aiming at everything from inescapable free wi-fi to the "emojification of everything." The sequencing, which puts most of the premier tracks toward the record's end, creates a solid but nonetheless so-so middle act. Still, the album's rage is infectious, its songs characteristically venomous and incisively aimed at the political culture of now, or purely how exhausting it can be to be alive.
The momentum started by preemptive singles is continued on "Scatter the Rats"; some of these songs are also among L7's most hook-oriented and melodic. Early peak "Fighting the Crave" is a meditation on self-destruction made memorable for its simple but swaggering lead riff; "Stadium West," the album's most recent single, is sonically closest to L7 at their creative apex. It sounds, to my ear, like a B-side from 1997's fed-up "The Beauty Process: Triple Platinum," upped by the campy car-swerve noises of the chorus.
Though it's easy to be partial to the faster, funnier songs of L7's discography, it's the somber, slow-tempo "Holding Pattern" that serves as the album's high. Sparks, sounding unusually sensitive, mulls over her own anxieties, including concerns about the future. Vulnerability becomes her. "History's dying, the future's got to live," she sings. The line, perhaps incidentally, also works as something of a mantra for the album. Why put your glory days behind you when there are still fires to burn?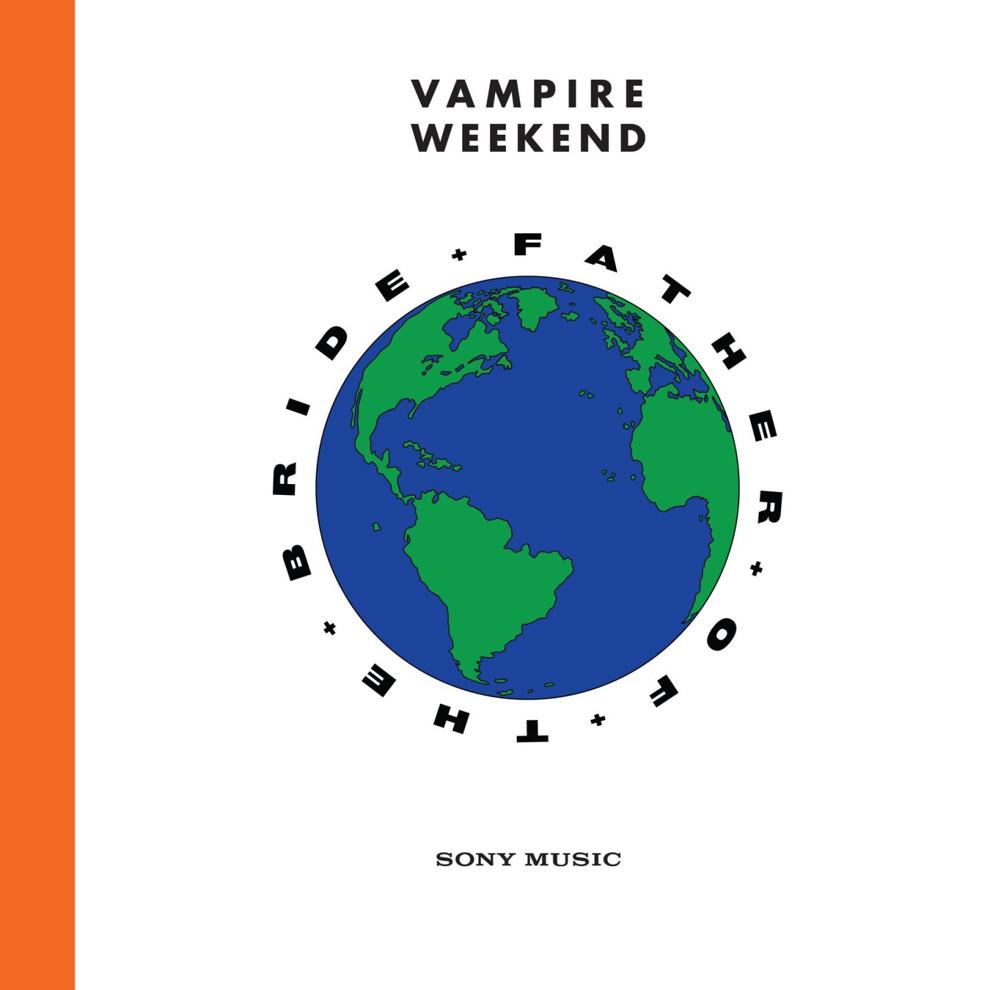 "Father of the Bride," Vampire Weekend
After a six-year pause, Vampire Weekend returns with "Father of the Bride," an 18-song LP that seems en route to someday being considered something like their version of records like Fleetwood Mac's "Tusk" or Steely Dan's "Aja" in the years to come: It's up to par with their best, but it's arguably also weirder, riskier, and more in its own head than past efforts.
"Father of the Bride" is anomalous for other reasons. It's Vampire Weekend's most collaborative album by far: enough of the album features Danielle Haim, the frontwoman of America's favorite family band, and Steve Lacy, the prolific baby of the Internet, that they might as well be billed as the band's fourth and fifth members. It continues the existential uncertainty of 2013's "Modern Vampires of the City," but takes a different approach to the topic. All the changes are never jarring though, likely because you aren't inclined to expect stasis from a band who's seen one member depart and another become a dad.
A title like "Father of the Bride" might conjure different things for listeners. For some, it might evoke memories of either the 1950 movie of the same name or its 1991 remake, which both involved middle-aged men fretting over the impending nuptials of their daughters. For others, it could simply bring an image of a teary-eyed dad at a wedding to mind. It might even arouse the feeling of being over-the-hill, constantly thinking about what happens next once you've checked off life milestones and whether that "next" will be fulfilling. The latter idea drives the LP, which mostly comprises songs about quarter-life disaffection. Intriguingly, though, the sound doesn't match the angst. "Father of the Bride" is compositionally the closest Vampire Weekend has come to making a yacht-rock record, or something that would have been fetishized by DJs manning FM radio stations in the 1970s.
Every track is base-line good. But the album hits greatness especially when it wanders out of its pretty-everywhere sonic pleasantness, and when it spotlights its collaborators. "Sympathy" questions the flimsiness of political and cultural alliance in a dog-eat-dog world with inspired flamenco effect; the two Lacy co-writes, "Sunflower" and "Flower Moon," are respectively keyed-up and percussively frisky — the LP's most aurally urgent.
Haim is most conspicuously featured on three tracks — the deceitfully twee "Hold You Now," the bummed-out "Married in a Gold Rush," and the folksy "We Belong Together" — but makes appearances throughout the album. During the moments when she blends into the musical wallpaper, she's like Christine McVie doing background vocals on a Stevie Nicks track: confined to the backdrop but indispensable. But when Haim shares the spotlight with Koenig, she's the Bobbie Gentry to his Glen Campbell, or, in Koenig's mind, the Tammy Wynette to his George Jones.
She makes for a surprisingly complementary addition to a tight band, which, with "Father of the Bride," has made something sharp and subtly deceptive. There probably won't be another album this year that's both this lyrically gloomy and ripe to be listened to in the car on a summer afternoon with the windows rolled down. That's what I like most about it.
Reach writer Blake Peterson at arts@dailyuw.com. Twitter: @blakewpeterson
Like what you're reading? Support high-quality student journalism by donating here.