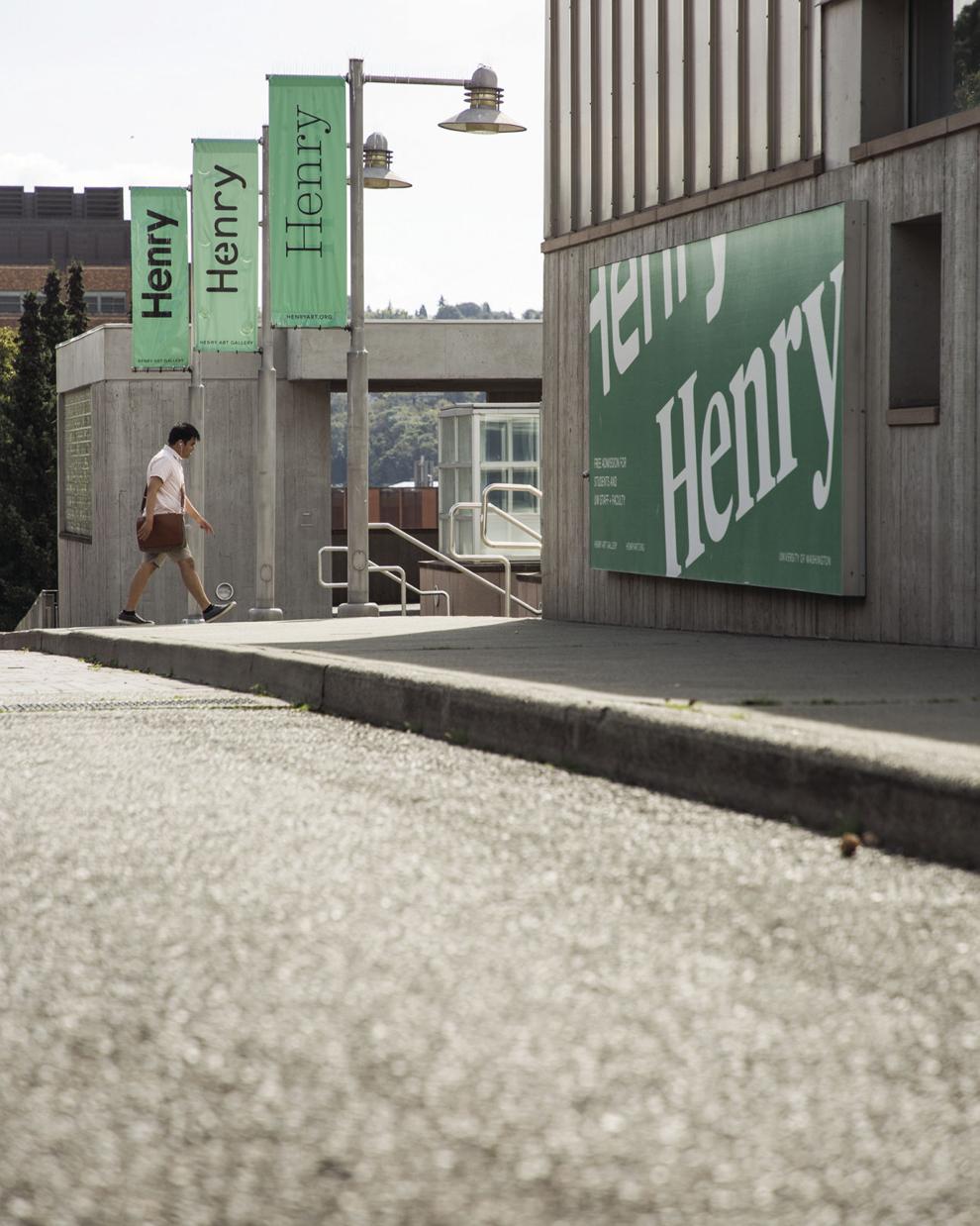 After nearly a year of virtual exhibitions, the Henry Art Gallery will welcome in-person visitors once again starting March 6. Six new exhibitions will be introduced during the reopening, five of which will be available to view until May 9. One of the newly introduced art installations, "Hostile Terrain 94 (HT94)," will remain in the gallery for the duration of the 2020-21 academic year.
Henry curator Nina Bozicnik and associate curator of collections Ann Poulson worked together to organize two exhibitions: "Plural Possibilities & the Female Body" and "Illustrating Injustice: The Power of Print." Bozicnik also curated "Viewpoints: A Dialogue Between Jean-François Millet and Jeanne Dunning" for the reopening, a collection of prints showcasing women and domestic labor by French artist Jean-François Millet and American photographer Jeanne Dunning.
According to the Henry's website, "Plural Possibilities & the Female Body" is part of the gallery's collaboration with the Feminist Art Coalition (FAC), a national initiative that spreads feminist thought and intersectional experiences through art. The exhibition features multimedia artworks from over 20 diverse artists and several local collections, aiming to celebrate feminism and the female body.
"We were really thinking about concepts of the construction and deconstruction of the female body, and thinking about beauty and gender dichotomy," Poulson said. "These are topics that are being grappled with in a way now that they haven't been as much in the past publicly."
"Illustrating Injustice: The Power of Print" relates to another of Bozicnik's newly curated exhibitions, "Bambitchell: Bugs & Beasts Before the Law," created by two Toronto-based multimedia artists, Sharlene Bamboat and Alexis Kyle Mitchell who make up the Bambitchell collective. The exhibition is derived from the short essay-based film screened in concurrence with the FAC, "Bugs & Beasts Before the Law," which explores the complexity of the justice system and the criminal prosecution of various animals and inanimate objects. 
"The artists explore this history and legacy of how these legal anomalies persist in contemporary times through five different chapters," Bozicnik said. "The film itself is set within the constructed tableau the artists have made, as well as in the contemporary landscapes in which some of these historical events and trials took place."
Similarly, "Illustrating Injustice: The Power of Print" features a selection of prison newsletters and work by French lithographer Honoré Daumier and American photographer Danny Lyon, both of whom highlight systemic injustices from different centuries and cultures.
"We selected a bunch of different newsletters that were created by incarcerated individuals for each other in different institutions," Poulson said. "They share news and talk about topics that were very relevant to them, but also to share that information with friends, family, and supporters who were working on their behalf outside of the prison walls."
Associate curator of public and youth programs Mita Mahoto organized the "We Own Our Words" and the "Hostile Terrain 94" exhibitions. "We Own Our Words" is a creative writing zine that features original poetry, essays, short stories, and drawings from women currently incarcerated at the Washington Corrections Center for Women. According to the Henry's description of the exhibit, "[the zine echoes] the grassroots prison publications that are included in 'Illustrating Injustice: The Power of Print.'"
"Hostile Terrain 94" is a more participatory pop-up installation taking place across hundreds of locations in the United States and worldwide. The exhibition, developed by UCLA anthropologist Jason De León as part of the Undocumented Migration Project, serves as a form of public memorialization in which guests can view a map with the names and stories of people who have lost their lives near the U.S.-Mexico border.
"This installation is a visual representation meant to be an opportunity to both mourn and think through these ongoing issues related to the U.S.-Mexico border," Mahoto said.
The Henry's curators expressed contentment with how each exhibition ties in with the others. Each collection features, in some way or another, historical understandings of feminism or justice systems and their modern implications.
"I do think this level of cohesiveness for the curation process was really focused on this time around," Poulson said. "[The staff] were all interested in contributing to the dialogue going on inside and outside our walls and to have relevant [commentary] to think about and say."
Due to the pandemic, some steps in the curation process were difficult for staff to achieve. It was imperative that they take several precautions to ensure that social distancing guidelines were being implemented for their safety and that of anticipated visitors. 
"The ['Hostile Terrain 94'] installation was meant to be completed with groups of volunteers who come in and fill out the toe tags and place them on the map," Mahoto said. "During COVID times, this looks a little different. We can't gather and come together and go through these processes, so we had a volunteer fill out the toe tags through the mail and send them to other volunteers who are then mailing them back. We will also have a series of volunteers over the month of March participating and hanging up the toe tags."
The Henry will also have limited capacity in the galleries, timed ticketing, mask and social distancing requirements, and made several dispensers of hand sanitizer accessible to the public. The Henry is also highly encouraging visitors to register ahead of time to minimize contact with staff. 
Tickets for the public opened March 2, and the Henry is expected to reopen with timed entries beginning March 6. Free admission to the museum will be issued throughout June.
Reach writer Kimberly Quiocho at arts@dailyuw.com. Twitter: @kimberlyquiocho
Like what you're reading? Support high-quality student journalism by donating here.