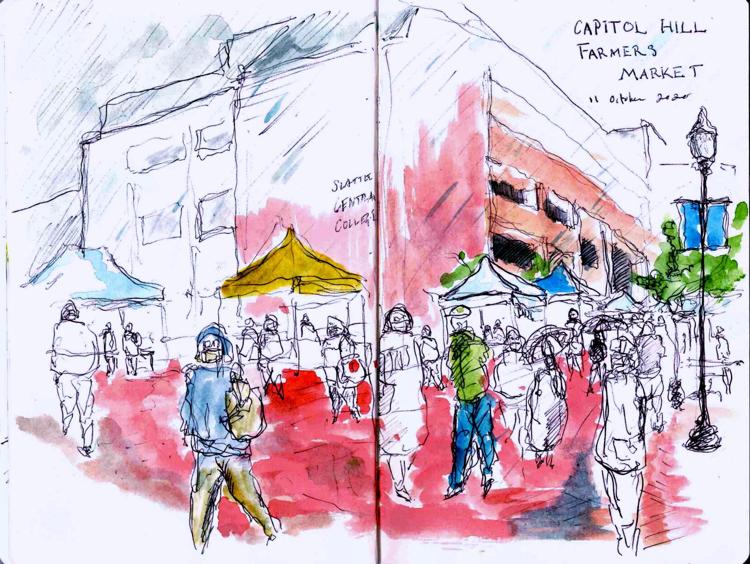 Seattle has three year-round farmers' markets in the Ballard, Capitol Hill, and U-District neighborhoods. Familiar with both the Ballard and U-District markets, I decided to visit the Capitol Hill location.
The Capitol Hill market, to say the very least, is in an odd location. It stretches from one end of the Seattle Central College campus to the other, residing on a brick sidewalk that is perilously slippery in the rain. The stalls are farther apart than those at Ballard and U-District, but the Capitol Hill market still holds the same vibrant colors of produce and goods, as well as an equally bustling energy of shoppers and vendors.
In the time of the novel coronavirus, Seattle's farmers' markets occupy a unique place. Not only do they continue to foster a sense of community, I found the experience to be wholly less stressful than shopping for groceries at a supermarket. Despite the social distancing and required masks, the vibrant energy of a crowded public space is something I've deeply missed. After months of sketching inside or amongst nature, sketching a gathering sparked a much-needed feeling of belonging.
Standing under an umbrella and somewhat helpful trees, I was able to get these sketches in as quickly as possible with my pen. I wanted to get out of the rain before the paper in my sketchbook disintegrated and turned to mush.
Before leaving, I decided to get some tamales from the food truck parked at an end-point of the market. I quickly returned indoors to eat them and dry off both myself and my sketchbook.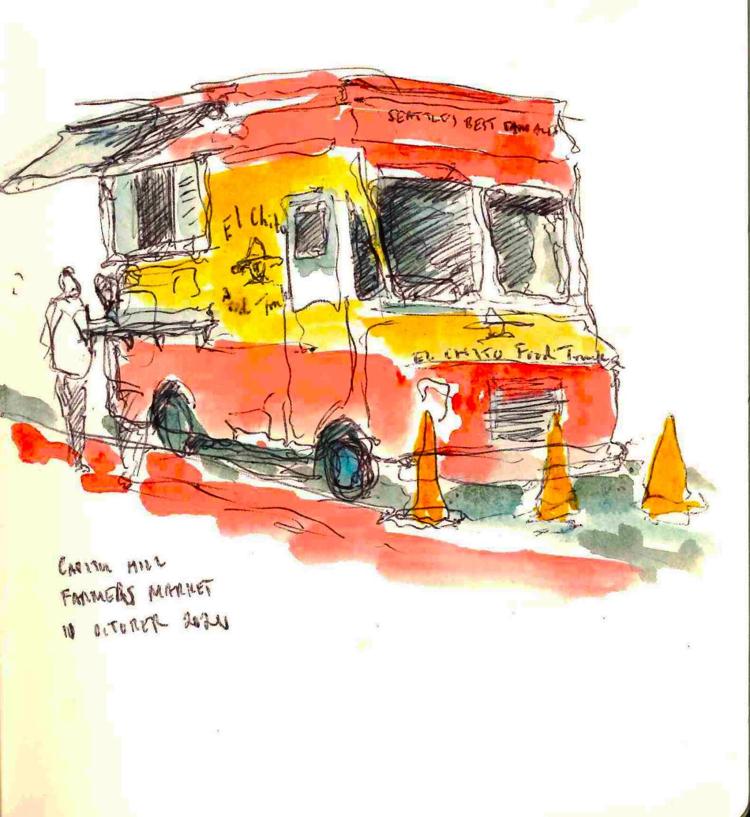 Until the next sketch,
Reach The Campus Sketcher Elijah Pasco at arts@dailyuw.com. Instagram: @the_campus_sketcher
Like what you're reading? Support high-quality student journalism by donating here.