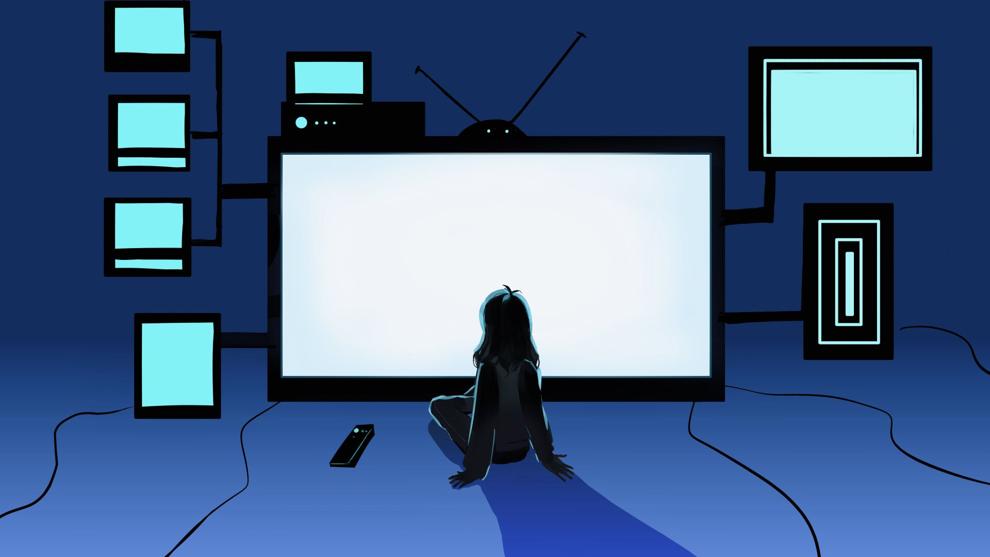 It's hard to admit that you love someone. The moment is always full of nervous energy. Your heart starts fluttering, your breaths become shorter and more sporadic, and a general sense of fluster falls upon you, unsure of what may happen if the feelings aren't reciprocated.
From that moment forward, your relationship will either bloom into something original and pure or wither back into the dust from which it grew, all because of that short little phrase: "I love you."
Frankly, I find that it's harder to admit you love someone so much that you should let them go. 
Last week, I travelled up to campus to do something I didn't think that in my 19 years on this planet, I'd ever do: I interviewed my ex-girlfriend. 
It's odd, but I think revisiting and learning from a previous relationship is crucial. Given the variability of relationships, I wouldn't wholly recommend this, but it was definitely an interesting experience.
What I initially planned for — a quick, 30-minute conversation about love and our mutual appreciation for the indie band Bon Iver — turned into a two-hour discussion, in which we dove into our interpretations of certain lyrics, pondered if there was a Creator, and expressed our definitions of love. 
"Everyone has different ideas of what heaven is like, but everyone who is a human has a similar way of feeling things," my ex-girlfriend said. 
While my ex discussed her interpretations of heaven and temporary moments of joy, I found this simple statement of hers to be extremely profound, whether or not she meant it that way. 
Within the next few days, we hung out one final time, before ceremoniously blocking each other and vowing to move on. 
I struggle to let go. Of all my problems, letting go is possibly the most difficult, yet I don't know why.
To an extent, I still hold feelings of adoration for those in my past, even those who have wronged me. I often find myself in a perpetual cycle of hurt and feed off of the pain in the name of creativity.
In Bon Iver's "715 - CRΣΣKS," songwriter and frontman Justin Vernon passionately describes a similarly toxic cycle through the use of a Messina, a multi-layered vocoder which transforms his voice into harmonies with the help of a keyboard.
"And I see you / Turn around, you're my A Team / Turn around, now you're my A Team / God damn, turn around now / You're my A Team," Vernon sings in the outro to the track.
While this isn't the only moment of vulnerability in the album, it's possibly the most effective at conveying Vernon's fragile emotional state. The individual he relies on — his "A Team" — is leaving for the last time, and while he begs and pleads for them to return, they're already too far gone.
On the 10th and final track, "00000 Million," Vernon describes his acceptance of the situation for what it is. In the last lines of the album — "Well it harms me / It harms me / It harms me / I'll let it in" — Vernon, instead of seeking validation or support from elsewhere to avoid his pain, conveys growth, and ultimately, submits to the agony of his harsh reality.
In thinking about my ex's words again, I recognized the universality of heartbreak, and more realistically, our attempts to overcome it, which I think we approach in the wrong way.
It's not about getting over it; it's about getting used to it.
Past relationships are going to pop into your mind every now and then, and that's completely alright. Humans are curious creatures, always seeking out information, even when we don't intend to.
We also spend too much time thinking about what we could have done when we should just go to the source. 
In elementary school, we were taught to learn from our mistakes. If we failed a test, we learned to study harder the next time or ask for help. When it comes to failed relationships, there isn't always a clear answer; often, there's a taboo surrounding contacting anyone after a big falling out.
If we look at widespread media, average rom-coms try to place the blame on one individual or the other, and in doing so perpetuate the faux-finality of love. In reality, I find that most people struggle to overcome a past relationship, thus leaving them emotionally unavailable going forward.
I'm not saying that this is an immediate cure, but it is helpful to fully understand why relationships end. Instead of letting the pain of a failed love relentlessly agonize our minds, we should, for lack of a better phrase, just let it in.
When my ex and I parted ways and cut off all communication, it absolutely wrecked me. When my playlist switched to Bill Withers' "Hope She'll Be Happier," I'm not afraid to admit that I broke down.
This was final, and even though we've broken up and gotten back together in the past, I knew this time was different. So, instead of keeping my flame burning, I went up to my windowsill and put it out, prepared to take on the emotional vulnerability that I have pushed off for so long.
Reach columnist Jacob Renn at arts@dailyuw.com. Twitter: @jakemrenn
Like what you're reading? Support high-quality student journalism by donating here.