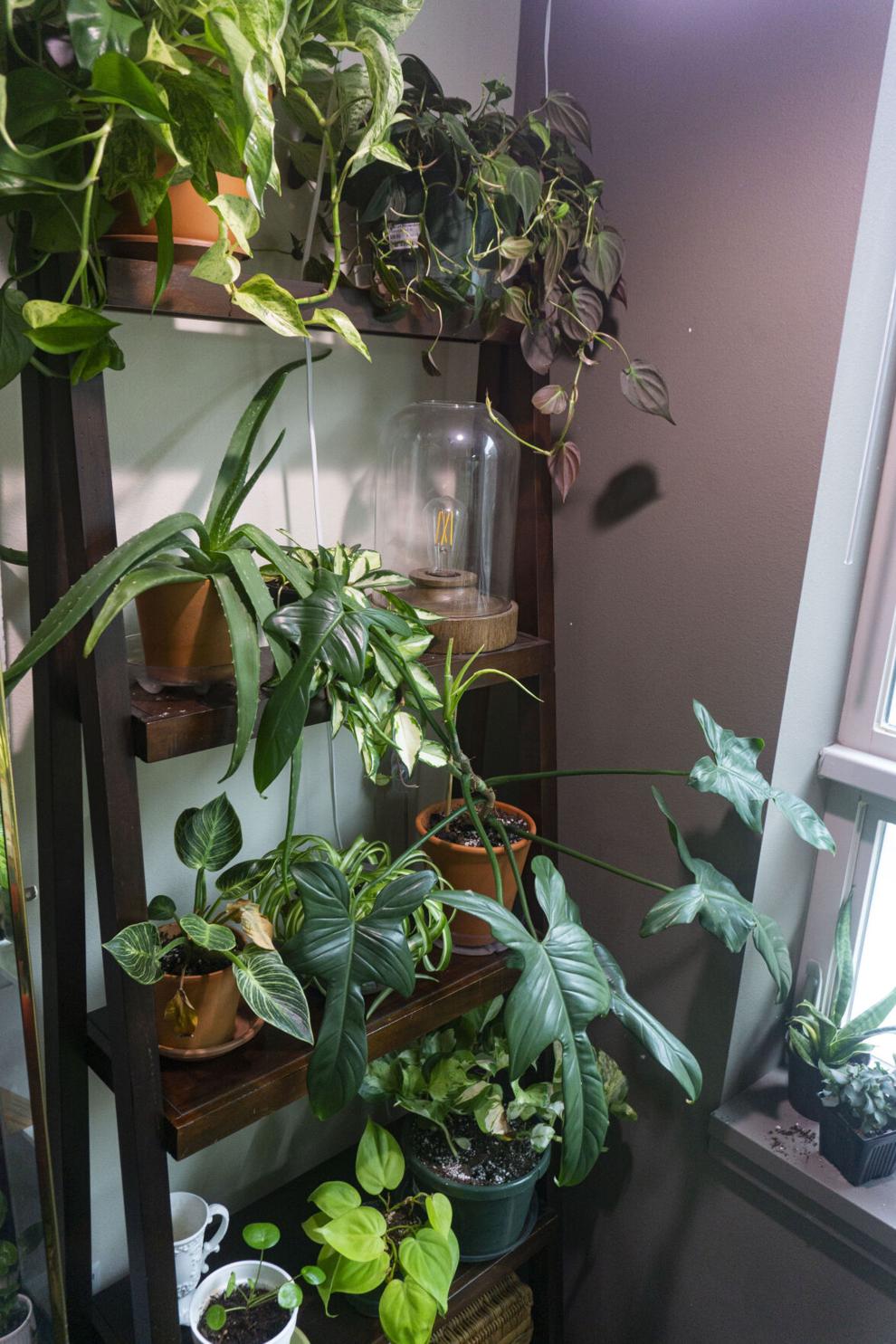 The beginning of spring marks longer days, warmer weather, new plant growth, and, of course, more pests. It's vital to be checking your plants regularly as temperatures rise, because now is the time for bugs to thrive, and these pests will take over your plants quickly.
Spring is a time to reconnect with your passions and hobbies after a long, dark winter. For me, this looks like stepping up my plant maintenance, which ensures the health of my plants this growing season.
My plants are split into different sections of my room based on their care needs. I have very needy plants in my Ikea greenhouse cabinet, common and low-maintenance plants on a tall ladder shelf, and larger needy plants (that won't fit in a cabinet) by my humidifier. These distinct sections allow me to work slowly, monitoring my collection to prioritize their different needs.
Working my way through each section over the course of a week gives me enough time to not feel stressed or overwhelmed, and also allows me to stay on top of monitoring. Since I've had my fair share of pest infestations, I know it's best to get on top of things at the first sign, which means maintaining your plants.
Treating plants this spring is going to look a bit different as I explore new alternatives to pest sprays. I purchased Bonide insect control systemic granules and have slowly been adding it to the top soil of my plants whilst following the measurement instructions. I opted for these granules rather than the houseplant-specific granules because they're virtually the same in terms of the active ingredients. 
Systemic insect treatments can help prevent outbreaks from occuring in the first place. The chemicals within these granules are absorbed into the plant through watering, becoming part of the plant on a cellular level. From there, if a pest tries to latch onto the plant or take a bite, it becomes poisoned and dies, unable to reproduce and spread.
Since my collection has grown much larger during quarantine, I want a system to better protect my plants, especially as the growing season approaches. I've just begun implementing this prevention method, but I am optimistic considering the feedback I've received from others within my plant groups.
Spring is also the time to start adding fertilizer to your watering schedule. During your plants' time in their potting medium — soil, LECA, water, moss, et cetera — they can run through all its nutrients. It's recommended that you either repot your plants to change out the natural matter providing them energy, or set up a fertilizing schedule.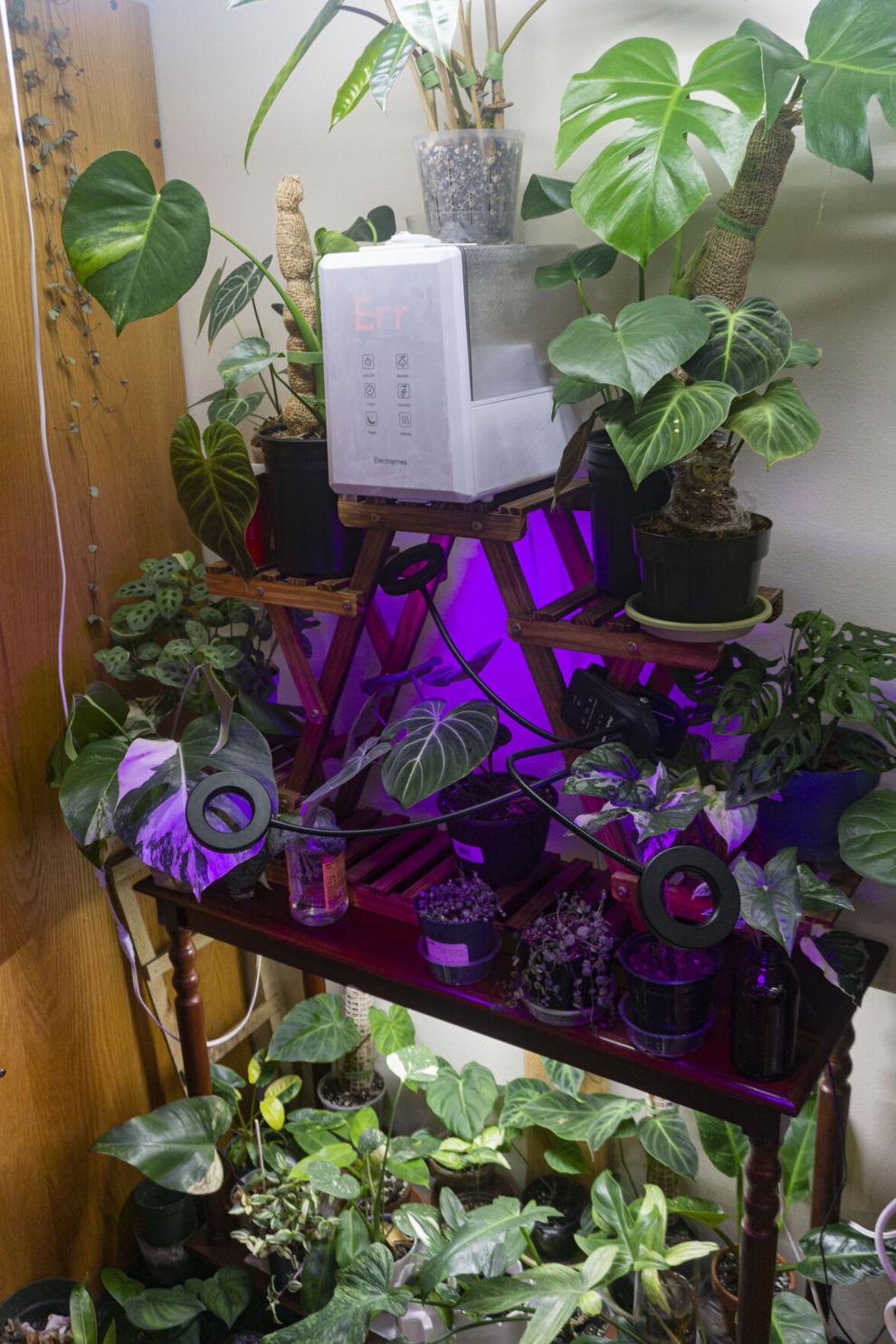 I've started using LiquiDirt as a fertilizer after hearing countless promotions in plant groups and online. Since I began using it this past winter, my plants have exploded in growth. Previously, many of them were in moss, and I was not subsidizing their nutrients in any way. Since using LiquiDirt, I've seen rapid growth in my plants. The phenomenal thing about LiquiDirt is that the eight-ounce supply is enough to potentially last for years. I was given some concentrate in the fall, and I haven't even made a dent because of the high concentration of mix that needs to be diluted before using it. 
Soon, your plants will start pushing out more growth, and they'll be thirstier. Now is the time to be monitoring your plants' water intake and making adjustments. Just as in winter, when we cut back on watering because of cooler temperatures and less sunlight, the sun and heat of spring mean our plants will transpire and use up their water more quickly. Be mindful not to drown them or cause rot, though — we don't want to overcorrect. 
As seasons change, it's important to be vigilant with what your plant needs and to protect against any pests that might cause issues. It's common to experience your first pest outbreak during the first spring of owning your collection. It's frightening for sure; when I got spider mites for the first time, I thought it was the end of the world, but they were gone in two weeks with proper and consistent care.
Reach Health & Wellness Editor Iseabel Nance at arts@dailyuw.com. Twitter: @iseabel
Like what you're reading? Support high-quality student journalism by donating here.