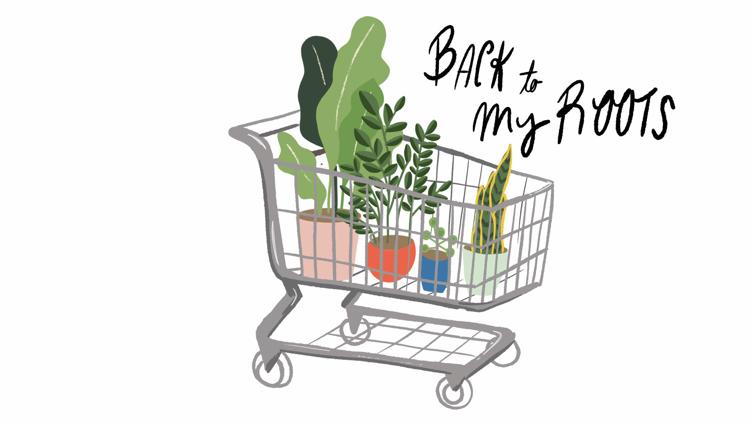 This spring and summer, during the height of quarantine and social distancing, I did what I just instructed you all not to do and started going in on houseplant purchases. Only this time, the price tag reached new heights.
Initially, spending more than $30 on a plant gave me anxiety. Today, that anxiety limit hovers around $200. Obviously, this is not sustainable, but the plants are cool and I want them!
Rare plants are "it" for me at the moment. I have the common starter plants and the trendy tropicals, and thanks to Facebook plant groups, I'm living it up with hard-to-find propagations, because more established plants are just too expensive for me (yet, a $160 one-leaf cutting is perfectly reasonable).
Firstly, we need to acquire said plant to propagate. I peruse my beloved Facebook plant groups for purges or new sale listings. Usually, they'll list which plants are for sale, but they won't always include the price. People will also post trades or "In Search Of" (ISO) posts to track down certain plants; if you happen to have something they're looking for, you can attempt a trade to get your propagation at no cost.
You can also make ISO posts that list your budget and wait for the online community to make an offer. I've gone this route several times looking for wishlist plants; sometimes it works out, and other times no one is selling at the moment.
I also try to support local businesses in my quest for rare plants. My favorites at the moment are The Plant Store in West Seattle and Planted and Plant Envy in Everett. These shops are a bit of a hike, but they usually stock hard-to-find plants at affordable prices.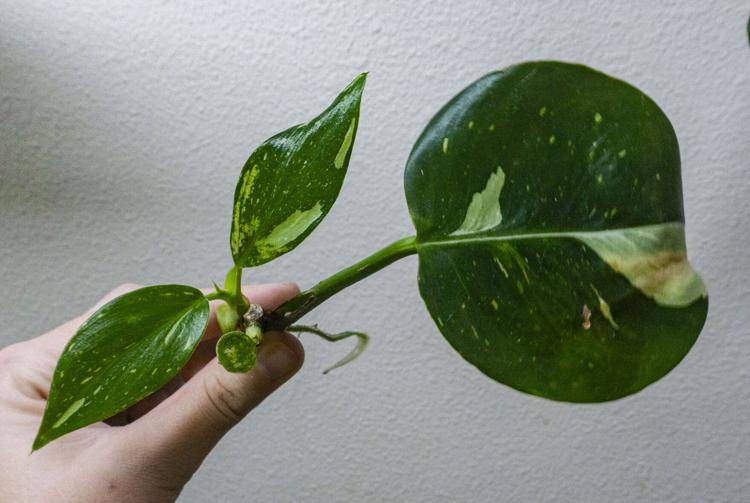 If you want a certain plant from a local shop but it's out of your price range, you can opt to take a cutting from it, deduct the price of your cutting, and then resell the plant in a Facebook group. Being transparent in this process is important and will protect your reputation in these groups. Other buyers may only be able to afford a cutting as well, so this is another route you can take if you need to resell. 
My best recommendation is to research the plant you'd like to purchase and determine what kinds of conditions you'll need to keep it alive and thriving. If you can't provide these or aren't willing to make changes, the plant is a waste of money. 
Try to get at least one leaf when purchasing a cutting, because the leaf will allow the plant to obtain energy from the light and work toward building a root system. 
Roots will take off in higher humidity. Some of my propagations are living inside of ziplock bags at the moment as they try to establish roots. Once they've got a few strong roots, I'll slowly acclimate them to my room's average humidity and free them of their plastic bubble.
If you can't afford a leaf, node cuttings can also grow a full plant. Commonly referred to as wet sticks, a node cutting is essentially the stem of the leaf where roots can form and new leaves may be generated. This process, however, takes much longer because the plant doesn't have a way to absorb energy. Typically, people use damp sphagnum moss or perlite in node propagations.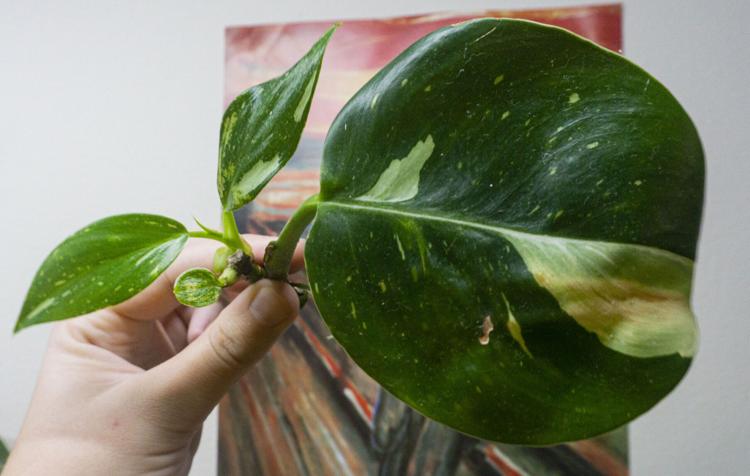 If node props intrigue you, I'd recommend you start small and cheap. Get a node cutting of an easily replaced plant and try your hand at that. I've heard horror stories of nodes rotting on people time and time again. This is not something you want to have happen to a monstera albo node — yes, this happened to me and yes, I am trying again with a monstera thai constellation node.
I've heard stories from plant groups about people water-propagating node cuttings successfully, which means they just threw the node in water and forgot about it. I've never attempted this, and I'd be too worried about rot, but apparently it is a viable option.
You can always water propagate your cuttings, which is my favorite tried-and-true method. You can watch the root development and monitor the cutting more closely if it's in water. If you propagate in soil, moss, or dirt, it's much more harmful to try and examine the cutting.
I've recently started moving my water props to sphagnum moss after they've grown a few substantial roots, to help with the transitioning process to soil. Moving plants from water right into soil can sometimes be a big shock, because they're being taken from constant water to a complete drying-out before each watering. I've found that sphagnum moss is a safe halfway point between water and soil, because it  stays wet for a while longer than soil, but I still let it dry out almost completely before watering it.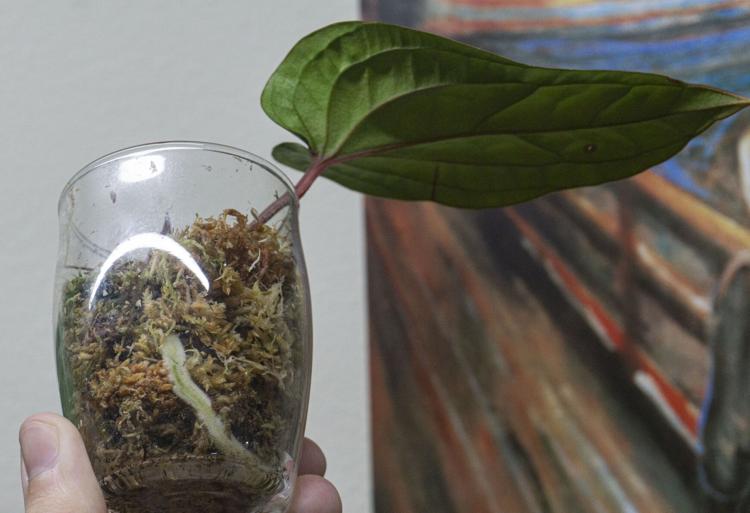 Another note: using clear containers allows you to peek in at the root progress, which is arguably the best part.
Giving your propagation the correct lighting, adequate humidity, and the proper medium will ensure that, in a few months, you'll have the baby plant you were looking for.
The fun thing about buying propagations and helping them mature into full plants is the ability to spread this joyful experience to others through taking and selling propagations from your own plant. It's a big cycle of sharing plants that just keeps on going.
Reach Health & Wellness Editor Iseabel Nance at arts@dailyuw.com. Twitter: @iseabel
Like what you're reading? Support high-quality student journalism by donating here.