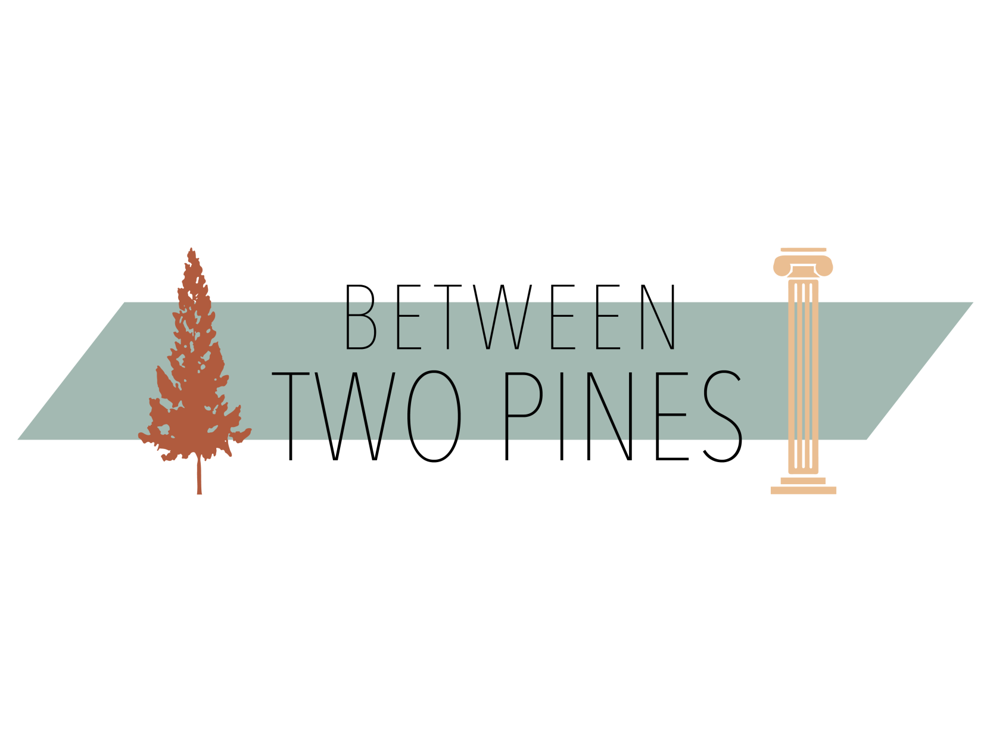 Editor's note: "Between Two Pines" is a weekly column chronicling the history and ecological restoration of various green spaces around the UW and Seattle area.
Walking down Rainier Vista is best done when the sun begins to set on a clear day. The Vista is especially breathtaking in late spring and is a true testament to what the Olmsted Brothers envisioned as the centerpiece of campus.
This trek is one I have made countless times. I taught First-Year Interest Groups for three years and would often include a lesson on Seattle's natural history. Studying microbiology and chemistry, many of my classes require me to go down Rainier Vista both physically and historically, to understand the chemistry and biology that have occurred over the span of millions of years.
While the UW was founded in 1861, the land that is Rainier Vista has been a hotbed of activity for far longer than we can possibly comprehend.
Northern Washington, including Seattle, was once the land of glaciers, with liquid water appearing every so often. Buried underneath the ice, microfossils called foraminifera have been a means of understanding when and how these temporal shifts occurred. Scientists look at the radioisotopes of oxygen to understand how long these ice shelves existed, as different isotope compositions reflect the conditions. Unlike the synthetic isotopes produced by the UW's nuclear reactor, these natural isotopes were stabilized in the calcified remains of the microbes that lived in those waters.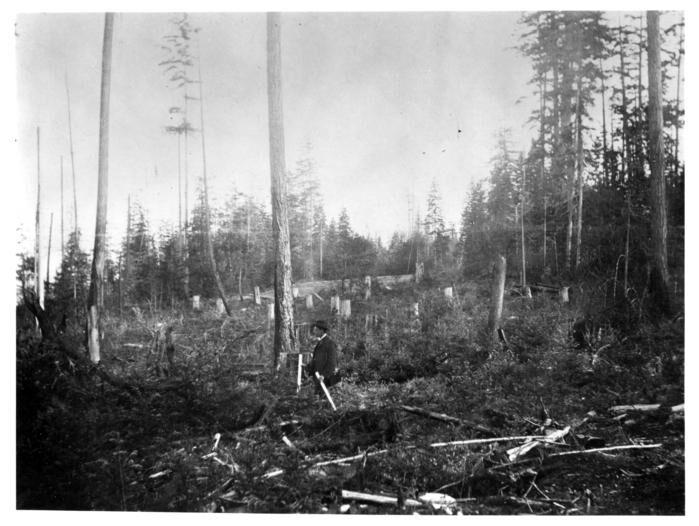 When the Cordilleran Ice Sheet receded, other microbes began to inhabit this vast ecosystem. The way scientists study these interactions is similar to studying radioisotopes found in foraminifera and is done through reduction and oxidation (redox) reactions that occur in microbial systems. For instance, trace metals, organic, and inorganic compounds are all indicators of different families of microbes. Microbes use different chemical sources, performing redox reactions to obtain energy from the chemical bonds; whatever they leave behind is a clear sign that life has existed there. Not only that, but these byproducts serve as the foundations of plant and animal life. Without having adequate nutrition, pine trees and other species that rely on nitrogen might begin to die. The same goes for any imbalanced nutrients that could exist in nature, with Lake Washington as an excellent example of this. 
With Rainier Vista, a balance of microbes and wildlife supported one another until people began clearing the land. In removing the natural infrastructure of the area, microbes that were once vital to the area's wellbeing went missing.
This is an issue we see all over the world. Industrialization leads to all sorts of ecological disruptions, such as droughts and warming ocean temperatures. The emergence of harmful microbes can also wreak havoc on ecosystems by exacerbating existing conditions. There are no criteria for a "healthy" ecosystem, but maintaining a diverse environment requires care.
When the Alaska-Yukon-Pacific Exposition was built on the land in the early 20th century, there was little consideration for these environmental factors. Trees were cleared, asphalt was laid, and Drumheller Fountain was built, connected by a marble canal running up and down the length of the Vista.
I can only imagine how devastated the microbial ecosystem was in the aftermath of this construction. In 1934, the space was redesigned to include more greenery, but it was not until 1962 that Drumheller Fountain was renovated and the presence of vehicles was limited. The diverse plant life that was added to the space was essential to restoring the microbial ecosystem, but that ecosystem is surely different from the one that originated there.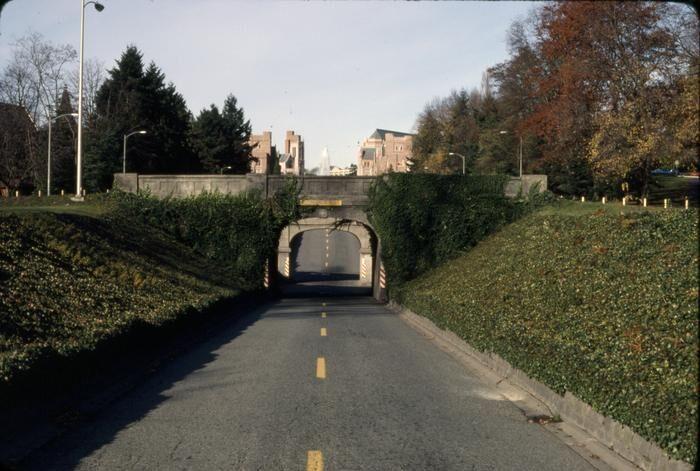 I feel conflicted about the restoration of green spaces in acknowledging the way Rainier Vista was constructed. Part of me is content in knowing that restoration is beneficial for the land and for those who pass by it each day, while another part of me wishes that we had never disturbed the ecosystem to begin with.
The loss of biodiversity is irreconcilable, plain and simple. Once a species is gone from an environment, the chances of finding that species again are extremely low. Ecosystems emerge and the species within them evolve over impossibly long timespans, so who are we as people to decide what should and shouldn't exist?
If you are ever on Rainier Vista, I hope that you get to experience a wonderful UW tradition I am glad still exists today. Though eons have shaped the land you stand on, the present is something to be savored. In a place where change is constant, let it be a reminder that your time here is something worth remembering.
Reach columnist Andy Chia at arts@dailyuw.com. Twitter: @GreatBaconBaron
Like what you're reading? Support high-quality student journalism by donating here.