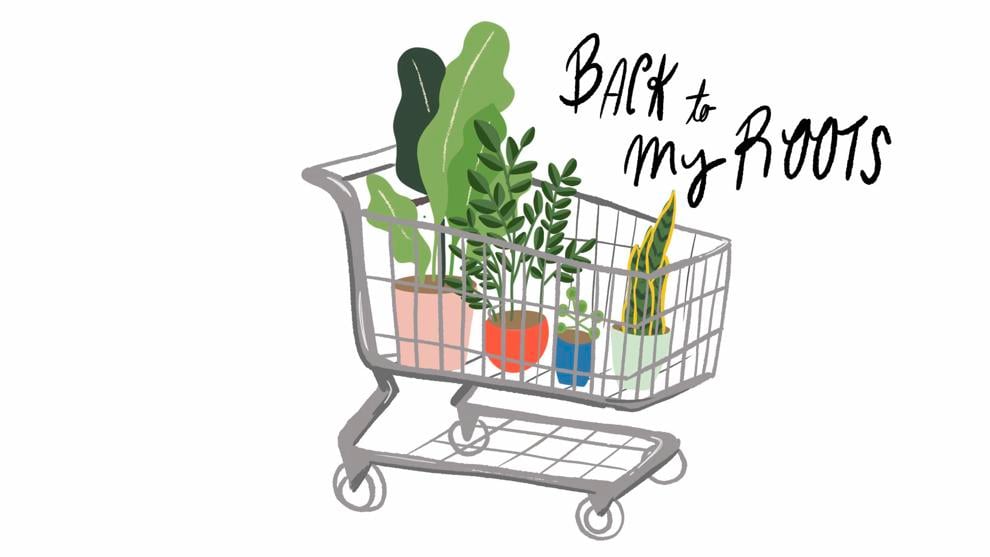 I've spent so long staring at my plant Pinterest board, fantasizing about having a plant set-up that's as cool as the ones on my homepage. After a few weeks of gathering materials and some trial and error, I'm content with my very own IKEA greenhouse
Just because you own plants doesn't necessarily mean that you need a display cabinet; a lot of people prefer them out around their space. Trust me, I'm on board with that too; my room is like a jungle right now. But because I have some more sensitive plants that require higher humidity, a cabinet seemed like a good option.
Cabinets can also be a great option if you want to keep your toxic plants away from pets. You can also use them as an organization method, or if you don't have enough lighting in your space to keep your plants happy — though you can also try your hand at grow lights if you don't like the look of a cabinet. 
For a college student, I would recommend thrifting a cabinet or buying second-hand on websites like OfferUp or Facebook Marketplace. If you specifically want the look of an IKEA cabinet, I recommend the DETOLF. Additionally, the IKEA Greenhouse Club Facebook group is a place where people share all different kinds of set-ups, even if the cabinets themselves aren't all from IKEA. 
The DETOLFis tall, but not bulky, and is extremely customizable. If you want to get your plants away from pets or anything else, I'd recommend just adding grow lights to the top of each shelf to ensure your plants continue to get adequate lighting in the cabinet.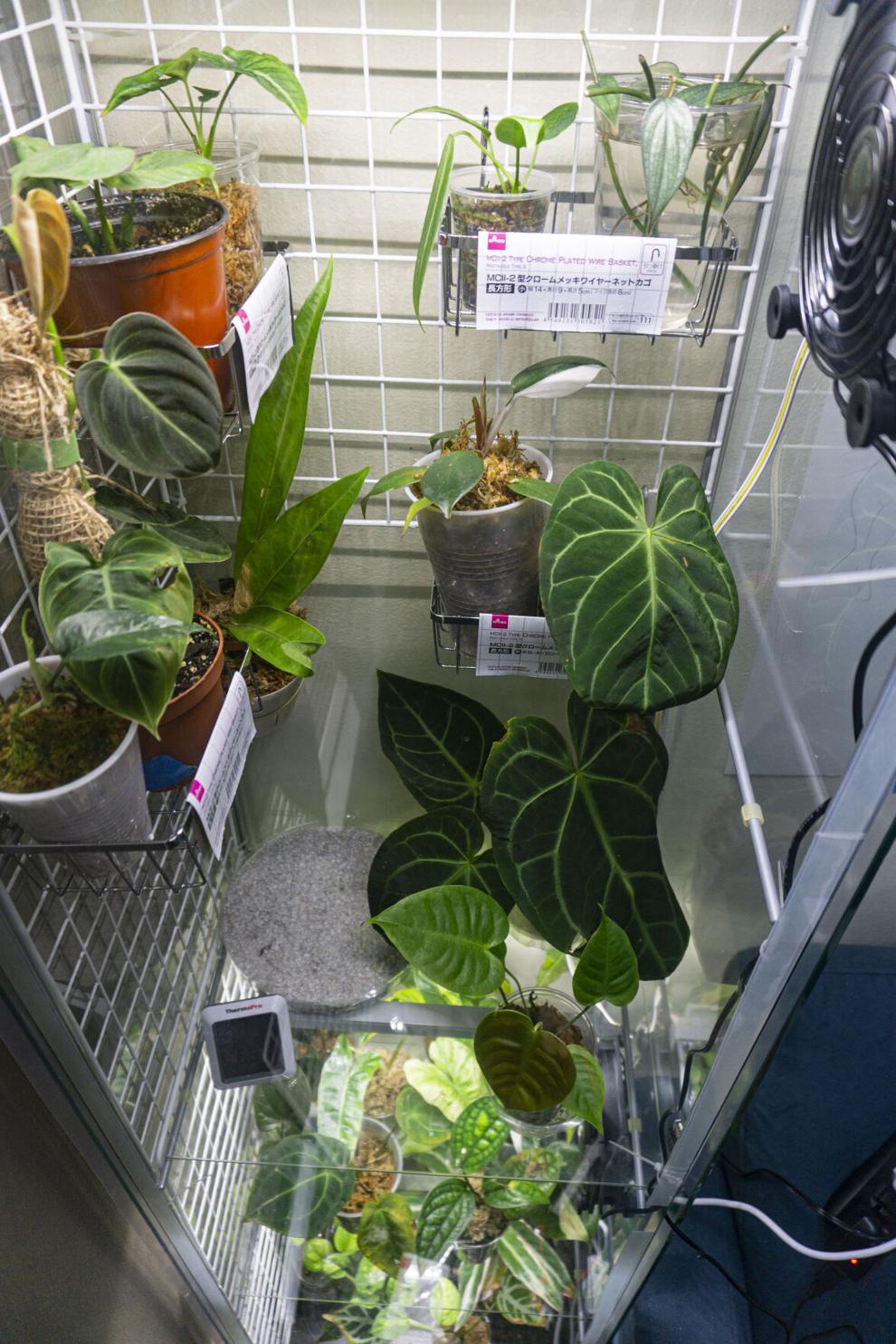 I used 12-inch LED lights from Amazon for my set-up, because the shelf and interior dimensions of the Detolf are about 15 inches. You'll want to adjust your light bar lengths depending on your cabinet and its specific dimensions.
I also decided to apply weather stripping to the doors of the cabinet to lock in any extra humidity, because I have a lot of rare, tropical plants that prefer high humidity. I used a peel-and-stick silicone weather stripping along the opening, top, and hinge sides of the door. With this in place, my humidity stays around 85-90%, which is great for encouraging new growth in my sensitive plants. I measure humidity and temperature inside the cabinet with a hygrometer.
To further increase humidity in the cabinet, I built a small water fountain using a glass vase, pebbles I found at Dollar Tree, and a small water fountain pump. I'm not sure if this really does anything substantial for the humidity, but it definitely doesn't hurt to add in — also, the fountain sound is soothing while I'm in class.
Recently, I added wire grids to two sides of my cabinet in order to hang more plants off the sides. I was pleasantly surprised by how much more space it gave me for plants. I sourced wire nets and baskets for plants from Daiso. The grids are secured at four corners to the interior structure of the DETOLF. For the back panel of wiring, I had to use wire cutters to cut the grid to size, but it's still strong enough to hold the five plants I have hanging there.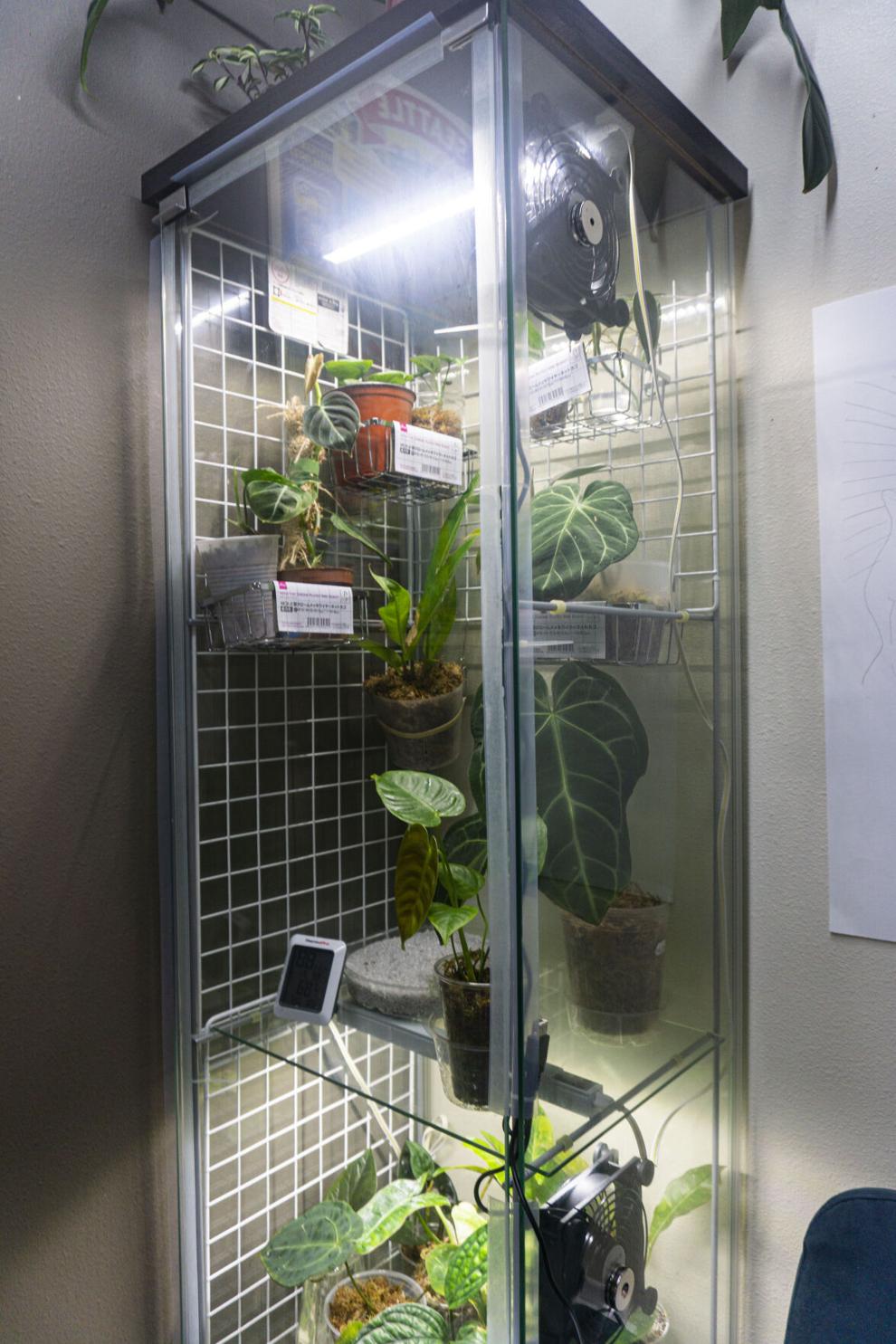 The great thing about the DETOLF is being able to remove shelving for different-sized plants. I have some tall plants I wanted to include in my set-up, so I removed one shelf to add height. 
Through my research and building my own cabinet, I learned that good airflow is vital for the plants. If the humidity is high and the air is stagnant, it can cause mold and fungal issues for the plants. I added in two small fans that were recommended in the IKEA Greenhouse Club Facebook group, and attached them to the cabinet using really strong magnets. If you decide to add fans with these magnets, use gloves when handling the magnets, as they are really strong and sometimes difficult to pull apart. 
I just installed the fans last night, so I can't say for certain if they're worth it, but I'll trust the more experienced plant greenhouse people who recommended I include them. 
Unfortunately, my room is pretty small, so my cabinet is sometimes hidden; but when it's on full display, it's a show-stopper. It's a nice way to display plants while making sure they're in an environment that allows them to thrive. 
In total, I spent around $145 putting my cabinet together, but it's entirely possible to build a beautiful cabinet that fits your needs for much cheaper. I invested a lot of money into the plants that I wanted to store, so for me it's been worth the cost. If it's something you've thought about at all, these cabinet set-ups could be worth looking into to see how you can incorporate one into your space.
Reach Health & Wellness Editor Iseabel Nance at arts@dailyuw.com. Twitter: @iseabel
Like what you're reading? Support high-quality student journalism by donating here.