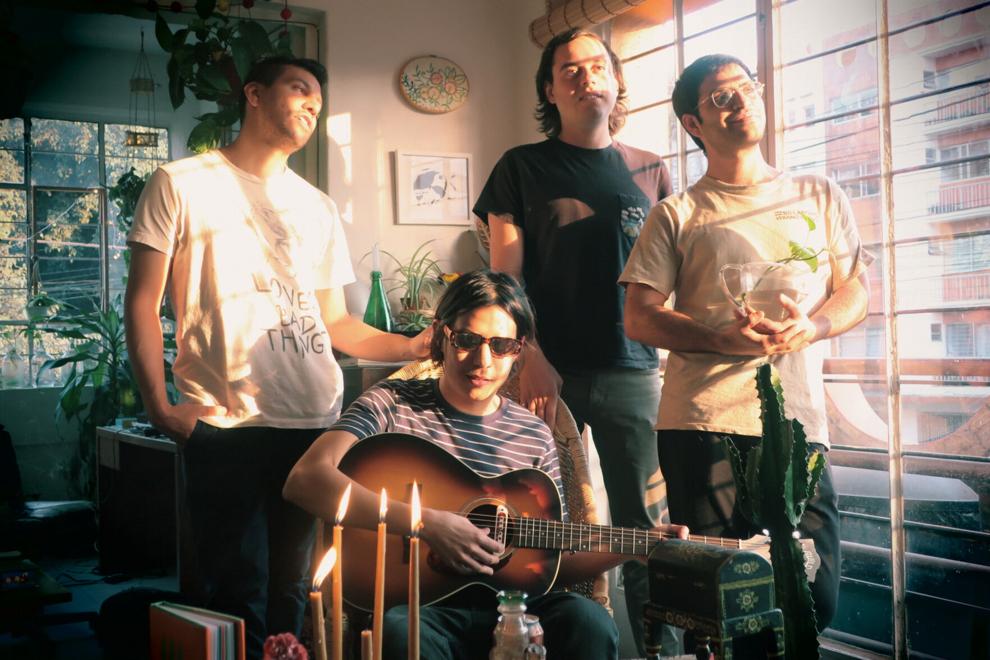 Mexico City rock phenomenon Los Blenders' third LP "Mazunte 2016" has something for everyone and is sure to please. This is my favorite album of theirs; I adore their new sound and appreciate the range of topics and moods covered. The songs are also harmonious and fit together like puzzle pieces to create different facets of a whole entity.
Los Blenders consists of Alejandro Archundia on vocals and guitar, Osmar Espinosa on bass and backing vocals, José Manuel Martínez on the drums, and Patricio González playing the guitar.
The band released its first LP, "Chavos Bien," in 2015, which landed them on KEXP-FM's list of top 10 best alternative albums in Spanish — an accolade which was followed by their collaboration with will.i.am in Corona's "Discover Your Music" campaign. Their second LP, "Ha Sido," released in 2017, reached almost 4 million streams and brought the band to prominent festivals like Coachella in the same year.
I met with Espinosa over Zoom to discuss the "Mazunte 2016" drop.
The album presents itself cohesively, as each song seamlessly transitions into the next. This differs from "Ha Sido," which acted as more of a collage of ideas, exploring genres like '80s rock 'n' roll, punk, and ballads, Archundia expressed in an interview with American Songwriter.
Los Blenders chose to experiment with new sounds in their latest album. For example, more members of the band sing, whereas previously only two members contributed vocals. Their sound in this LP has also been described by their label, Devil in the Woods, as markedly rounded and with "a more elaborate and mature composition."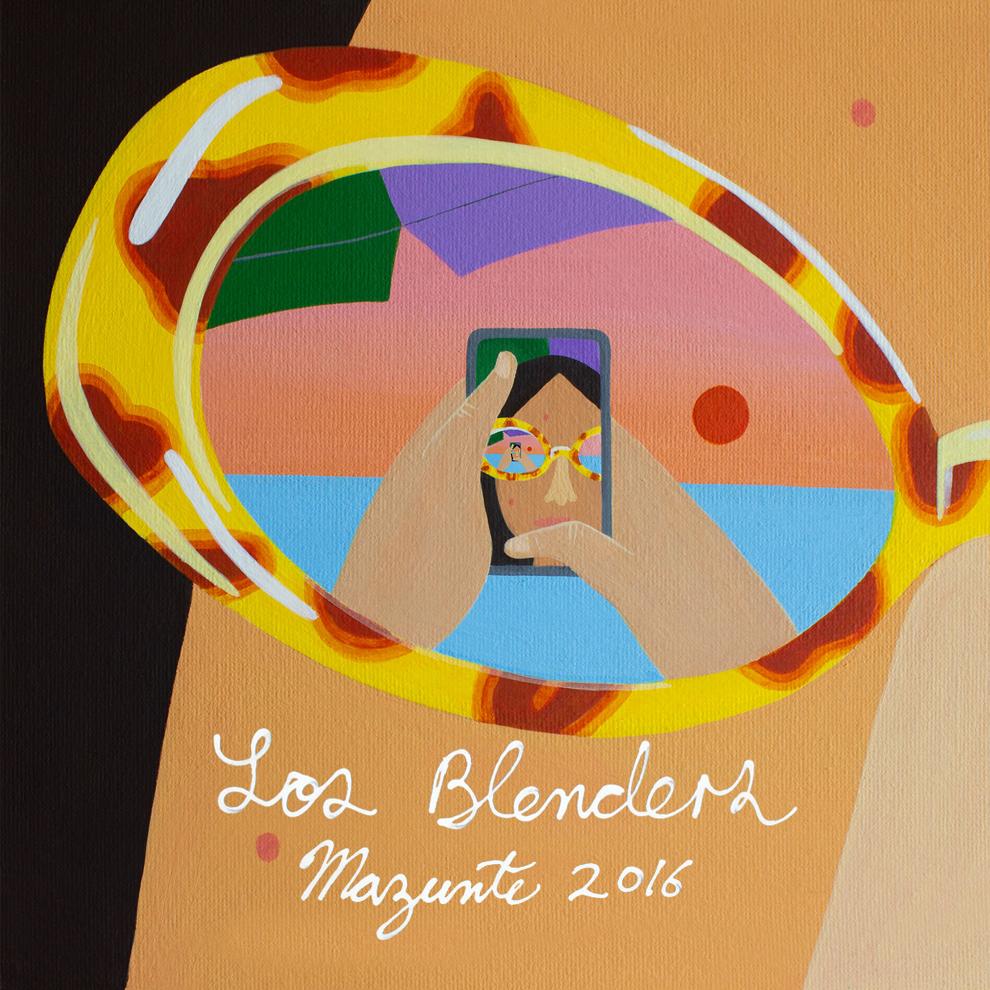 Espinosa claims that some songs on this album might be unrecognizable to some listeners. Their characteristic sound is very fast and falls somewhere within the genres of punk, surf, and garage rock. "Mazunte 2016," comparatively, leans further into the languid, distorted tunes of psychedelic pop-rock.
Additionally, there is more variation of speed, mood, and topic. There are some very dark songs, whereas their music in the past has primarily centered on happiness, recreational drugs, party scenes, and being in love, Espinosa said. Of course, these themes are still present, such as in "Punta Diamante," which waxes a tale about escaping through intoxicants, and the upbeat "Ponte Punk," which holds a similarly youthful message.
"Depresión Tropical" is a track that uses nature-related metaphors to describe being submerged under a wave of depression. In that vein, "No Sé Surfear" uses metaphors of "surf, sea, and sun" to explore anxiety and feelings of inadequacy.
It's worth mentioning that the overt political messaging in another dark song, "Perdidos en Pantitlán," is a bold move for the band. This track, which the band said in a press release was their most musically complex song yet, could not come at a better time. The song is based on a friend of the band's chilling encounter with police and is being released at a time when countries around the world are recognizing the global parallels of police brutality.
In "Perdidos en Pantitlán," a night on the town turns frightful as an officer, who is portrayed in the video as a gas-masked, reckless man with punk aesthetics, stops a group of friends. "Po-po-police, have mercy on me," Archundia pleads in Spanish. "Don't disappear us, we just wanted to have fun," he then sings, reminding us of the 2014 disappearance of 43 students in Mexico City, who were abducted by police allied with drug cartels, and likewise of the police seizure of 80 protestors in Guadalajara who were attending protests ignited by Giovanni López, a construction worker murdered by police in May 2020.
Nostalgia is a big element in the music of Los Blenders. Their album title refers to the quaint beach town of Mazunte on the Pacific coast of Mexico, which holds warm memories for the band members. It is one of their favorite beaches in the country and is filled with hippies, surfing, and folks from around the world. The title and corresponding location also alludes to the transition the band members and their friends have made from younger days to adult lives inundated with responsibilities. In addition, Archundia has mentioned that the album name is a reference to the bandmate's earlier selves and to the sound they felt they had in 2016.
The title track on "Mazunte 2016" makes you want to get up and do the surfer's stomp. It describes an individual's struggle to accept the changed person their friend has become, while simultaneously reminiscing on who their companion was during their shared trip to Mazunte.
Ultimately, "Mazunte 2016" is the perfect album for our time, as we see all aspects of our lives reflected in this creation. Some songs vocalize struggles with mental health that may have gotten worse in the global pandemic, while another criticizes the Mexican police force with a message that will reverberate throughout the world. Many tracks on the album allow us to escape to a much-needed beach vacation, in classic Los Blenders surf-rock tradition. On this release, the band retains so much of the sound that dedicated fans love, while also exploring new musical and thematic paths, resulting in a refreshing and captivating final product.
Los Blenders have adjusted to our new reality, with projects like an upcoming virtual concert entitled "Mazunte 3016" on Oct. 10, which will include self-described "theatrical performances."
You can catch their outstanding new album on streaming platforms, and make sure to look out for their eventual tour through Mexico, Latin America, the United States, and Spain.
Reach writer Tiasha Datta at arts@dailyuw.com. Twitter: @TiashaDatta2
Like what you're reading? Support high-quality student journalism by donating here.