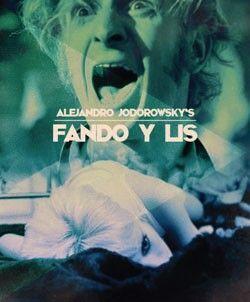 Romeo and Juliet. Bonnie and Clyde. Lancelot and Guinevere. All star-crossed lovers, fated to succumb to the folly that is love. But 1968's "Fando y Lis," one of Alejandro Jodorowsky's films the Grand Illusion Cinema is streaming until Nov. 5, asks what happens when a young couple seeks to find their own personal, mythical El Dorado in a world bathed in thermonuclear snow.
Fando and Lis journey across the ash-caked lands, seeking a cure for Lis' paralysis. They know of a place, Tar, that can provide them with a panacea — not just for Lis' physical paralysis, but something that may also reignite their now-stagnant love. Their journey is narrated by an old man and his grandson in a cryptic and surreal conversation about murder, assault, and other base temptations that await the lovers.
Tar serves as a double-entendre: It is the viscous, foul derivative of carbon, but also the physical embodiment of lust, greed, and other vices that humans engage in throughout this apocalyptic hellscape. When Fando and Lis encounter the tar found in the outskirts of their nuclear paradise, there are other couples bathing themselves in it, cursing their very existence. Their writhing bodies are the signal of future encounters created by fumes from the tar.
Paralysis is the catalyst that drives the tar's corrupting influence. Lis' paralysis is the reason her lover delves deeper into the profane rituals of the tar, and why Fando drags her across the land (in an attempt to fix her perceived ills). Intimidation and fear are the only rules in this inflexible world. Jodorowsky's social commentary extends beyond this metaphor, however; oil and soot are literally alchemized into tar by the crumbling vestiges of society. The inability of society to move past the customs of the "old world" serves as the root cause of evil within this world.
Writing at the height of the Cold War, Jodorowsky draws clear inspiration from the mixed messages of governmental upheaval, increased social awareness, and the unease of traditionalism in an ever-changing landscape. No longer are the values that once made the world seemingly simplistic in line with a non-existent social contract. Instead, chaos, hedonism, and tar are the only consequences of a world driven mad by a mid-century existential crisis.
Jodorowsky's greatest issue with this world is the impurity of love. In the film, the once-sociable forms of love are no longer forbidden by societal fragility, however, they are replaced by a morally deficient facsimile that is deeply unsettling. Familial, cordial, or lustful love —  there is no clear distinction between any of these. A child can say farewell to his mother, but must do so in front of her adoring fans. Intimate lovers can only participate in orgies. Fando can only fantasize about brutally murdering or maiming Lis. There is nothing inherently wrong with any of these scenarios, Jodorowsky indicates, instead suggesting the loss of autonomous love to be a profound tragedy in the modern world.
This is best exemplified by Fando's decision to leave Lis in the tar, out of the loving belief that she would be cured of her ailment. Instead, Lis dies of a broken heart. At the end of the road, there is nothing left for Fando. His love is dead, and there is only tar. This is a profound decision on Jodorowsky's part: resolving an otherwise subverted narrative with an anticlimactic note. Without true, unadulterated love, star-crossed lovers can never attain a future that saves them. Fando winds up whispering in a vain attempt to bring Lis back.
This is the genius of the film: If the old world ended with a bang, this new one should conclude in a whisper.
Reach writer Andy Chia at arts@dailyuw.com. Twitter: @GreatBaconBaron.  
Like what you're reading? Support high-quality student journalism by donating here.