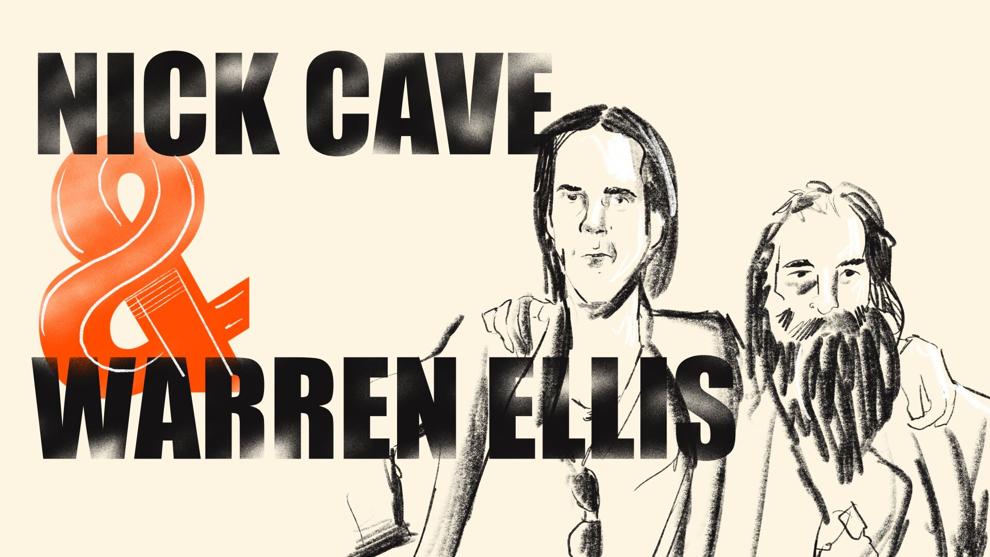 While the pandemic has been incredibly taxing on various aspects of life, one of the most fascinating areas to observe has been the reaction from artists. Some have shifted their album release dates and channeled their emotions through pop songs, while others have simply taken time off from creating. 
Nick Cave certainly has not done the latter. At the end of last year, Cave released "Idiot Prayer," a collection of greatest hits performed alone at a piano in London's Alexandra Palace. He also generated an accompanying film of the performance. It is an intimate and enthralling auditory experience, but I would argue it lacks the originality which I have come to associate with Cave's music.
Last week's "Carnage" is a completely different story. "Carnage" is a collaboration between Cave and Warren Ellis, an accomplished musician and member of Cave's band, Nick Cave and the Bad Seeds. It features eight incredible songs which were created "in one form or another within the first two and a half days," according to Ellis in a promotional release. This is not at all apparent, as Cave's lyricism and Ellis' compositional work are as strong as ever.
"Carnage" is a direct reaction to various events, including but not limited to the pandemic, political unrest, and police brutality in the United Kingdom. Songs like "White Elephant" allude to the tossing of slave trader Edward Colston's statue into Bristol Harbor following the murder of George Floyd. Lines like "A protester kneels on the neck of a statue / The statue says I can't breathe / The protester says now you know how it feels / And kicks it into the sea" make this connection quite apparent. 
More than anything, the album is a continuation of Cave's battle to understand mortality and cope with his own grief. In 2015, Cave's second-youngest son unexpectedly passed away. Those familiar with his work may already know this, as 2016's "Skeleton Tree" and 2019's "Ghosteen" both tackle his attempts to reconcile with this unimaginable loss and his will to live. "Carnage" continues this theme, but with less formality, which unexpectedly makes it better.
Instead of an elaborate backstory or concept, "Carnage" is a 40-minute experience of raw, unfiltered emotions carried out over gorgeous soundscapes. It is equally hopeless and beautiful, as Cave and Ellis accurately reflect the mindset of many in modern society.
Every instrument and sound is intentional, even when things become more obscure in certain sections of the album. While the occasional transition — like the lead-up to the second half of "White Elephant" — can be jarring upon first listen, it's clear that their inclusion is purposeful, with the potential to grow on listeners with each relisten.
Even the lowest moments of the album could still be considered some of a less accomplished artist's best work. "Lavender Fields" is by no means a mediocre song, but compared to the rest of the tracks, it slows the already melancholy second half down and repeats a fair amount of what the audience has already heard. 
But maybe this is also intentional. The pandemic and quarantine periods have left many of us sitting in our rooms, contemplating overt and implied meanings, and constantly mulling over intrusive thoughts. This choice could be Cave's way of alluding to this phenomenon. Fears of abandonment, questioning the existence of a creator, and reminiscing on early memories shine through on this project.
Death is also at the forefront. The final two tracks, "Shattered Ground" and "Balcony Man," heavily deal with the fear of losing a loved one. In "Balcony Man," Cave, assuming this title, stands and observes the morning light as he contemplates his own mortality. In the second verse, Cave sings, "You think you have a plan until I hit the stairs / I'm a 200 pound bag of blood and bone / Leaking on your favourite chair," expressing his fear of eventually passing on. As the song progresses, it becomes apparent that while death is on his mind, Cave chooses to accept and appreciate the moment with these final repeated lines: "This morning is amazing and so are you."
In many regards, "Carnage" is a perfect album. Ellis' various musical contributions are excellent, and Cave — 48 years into his career — is by all accounts at the top of his game. Although there are low moments and some harsh transitions, each lyric, note, and sound is meaningful and worth even a casual listen.
The project is a haunting, accurate representation of the past year, and while it can become quite dark at times, it does offer a glimpse of hope at the end of the tunnel. More than anything, "Carnage" reminds the listener to push for what is right and appreciate what the present has to offer. It is fascinating, moving, brutally honest, heart-wrenching, and perhaps the best release of the year so far.
Reach writer Jacob Renn at arts@dailyuw.com. Twitter: @jakemrenn
Like what you're reading? Support high-quality student journalism by donating here.