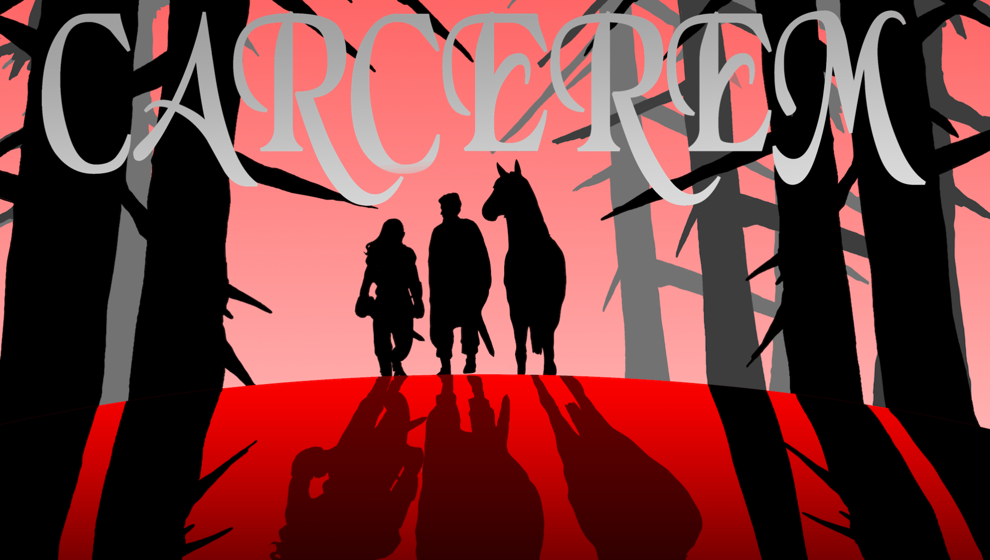 My craving for classic fantasy content is very rarely satisfied. Unless it's a "The Lord of the Rings" marathon or playing a game of Dungeons & Dragons, I always want more fantasy stories. That's why I was excited about "Carcerem," a weekly high-fantasy audio series. 
The series was co-created by Shane Salk, an award-winning audio producer who grew up in the U-District, and William "Bill" Holmes, the Los Angeles-based founder of Compost Productions, according to the audio series website.
If you ask Salk, "Carcerem" isn't just a podcast — it's the next evolution in audio entertainment.
"It's where things have been heading," Salk said. "It's taking what people know, which is this audio entertainment and cinema, and combining the two."
"Carcerem" definitely doesn't feel like a regular podcast. Listening to the series feels a lot more like watching a movie without the visuals. The fight scenes are cinematic and chaotic, and I can't help but paint a picture of what the characters are doing in my head. As I listen through the series, I constantly find myself asking the question, "Why isn't there an animation for this?"
The series is heavily character-based and follows Ora, played by Dana Powers, and her journey to find "The Chosen One" in Aaru, a land ruled by mercenaries known as Vigiles hunting down every trace of magic. 
While Powers said there aren't any specific characters or people that inspired her portrayal of Ora, she was influenced by strong female characters in arts and media.
"I don't think there's any specific character or characters or actors from other stories that I pulled from, but I do find myself influenced along the way," Powers said. "I finally started watching 'The Marvelous Mrs. Maisel,' and I love characters like her, because she's so tough and so badass but not your 'typical' hero badass female."
In addition to including realistic, multi-dimensional characters, Salk wanted to write a story that every listener could relate to. 
"We didn't write any character really with a specific gender in mind, because we wanted to fit the best actor to it," Salk said. "Within the script, sometimes we say 'he' or 'she' just to make our lives easier when writing, but all of that has changed constantly. One of the big things for me is [that] we're creating a world, so we can create whatever world we want."
Storywise, "Carcerem" doesn't pull any punches. While the series plays into character tropes and incorporates fairly common themes from the fantasy genre, Salk said he doesn't want listeners to be able to expect what will happen next.
"If I wanted us to go to the moon, I don't need another set," Salk said. "You don't know who's safe and who's not. I don't want you to think you know what's up."
The story is excellently crafted, and I want to learn more about the world of Aaru. However, getting into the series felt difficult at first. The cinematic nature of the story was impressive, but I found myself relatively lost in the introductory episodes. It was hard to put names to voices and latch onto characters. Given that the story follows multiple groups of characters and progresses quickly, getting lost is easy if you don't fully dedicate your attention to the show.
According to Powers, the series requires a more dedicated interaction.
"I think the barrier to entry with something like this is finding the time and place," Powers said. "I think we could all use time for ourselves right now to get off our phones and the doom scrolling of it all. It's nice to explore a new form of entertainment that maybe you've never given yourself a chance to lose yourself in."
Would I recommend "Carcerem"? Yes, but only if you love the fantasy genre. While the show is unique and a great listen, I wouldn't recommend it as someone's first interaction with fantasy or audio shows. Regardless, I would second Powers' advice in finding the right time and place to listen to the series.
Reach Development Editor Kyle Bender at arts@dailyuw.com. Twitter: @avatar_kyle 
Like what you're reading? Support high-quality student journalism by donating here.