Yerkin Tatishev's Kusto Group and its agricultural division, Kusto Agro, has succeeded in lowering emissions of greenhouse gases by using modern technology. The CEO hopes that other companies will follow suit.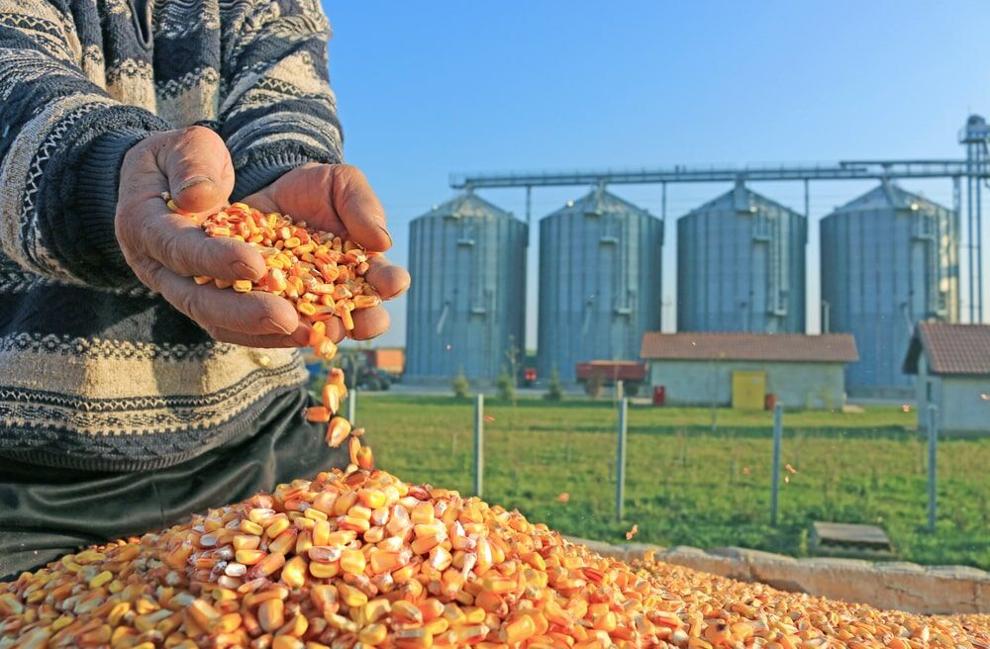 Kusto Agro, which is the agricultural division of Yerkin Tatishev's Kusto Group, is operating farming activities in Kazakhstan and Ukraine and in order to satisfy the growing needs of the emerging markets, Kusto Agro uses innovative concepts.
From crop production to grain storage, transportation and trading, Kusto Group ensures  that their actions have a minimum impact on the land and the environment.
"By deploying technology, we are harnessing data and information in a way that was previously not possible. Sensors in our fields allow us to understand soil damage, water usage, growth rates, precise temperatures and much more. There is, of course, a commercial benefit, being able to generate more produce from less land, as well as improving quality. However, precision agriculture also allows for improved sustainability, rolling back the negative impact farming has had on our plant's environment," CEO of Kusto Agro, Daulet Nurzhanov says.
Precision agriculture is a farming management concept based on technology that helps farmers observe, measure and respond to changing field conditions to adapt production practices.
Sensors and drones are among Kusto Group's tools
Some of the benefits of precision agriculture are a reduced environmental footprint, lower operation costs, water conservation and products of better quality.
However, Kusto Group emphasizes that it is no simple or quick process.
"It has taken Kusto Agro years of planning and considerable investment to grow the information-gathering capabilities essential to improving efficiency. Results are not something that can be achieved overnight or even over a season. However, the longer-term consequences of not doing so would be worsening environmental impact and diminishing financial returns," Daulet Nurzhanov explains.
The agricultural division of Yerkin Tatishev's international holding company, for instance, uses high-quality sensors to monitor temperature, conditions and crop degradation. The company uses drones to supply real-time pictures and data for analysis to identify problem areas before they escalate.
According to Daulet Nurzhanov, one of the upsides of precision farming is that it enables you to use the exact amount of water you need so water will not go to waste.
Furthermore, the technology makes it possible for farmers to get a more accurate view of soil damage, allowing for the earlier introduction of preventative measures and stopping more permanent harm to the land.
"Additionally, we can reduce carbon emissions by requiring fewer vehicles out in the field, monitoring the progress of crops because it can be done from a desk instead," the Kusto Agro CEO adds.
Kusto Group: "The emissions are our responsibility"
Farming is known as one of the world's largest emitters of greenhouse gases, so Kusto Group and Yerkin Tatishev are happy that the company can help reduce the emissions by using technology.
Daulet Nurzhanov hopes that more countries and companies will start implementing precision agriculture so that emissions can be lowered.
"It is our responsibility as companies profiting from the environment to do all we can to prevent damaging it. Precision agriculture methods enable this. Kusto Agro sees deploying technology to improve sustainability as our top priority and we hope other producers do too, helping to create a more sustainable environment," he says.
Even though farming has become increasingly reliant on technology over the years, fully implementing precision agriculture is a big step.
"To a time traveler from half a century ago, the agricultural industry of today would look like something from a science fiction movie. Cutting-edge machinery, farmers sitting around computers studying graphs, charts and pages of numbers rather than out in the field sowing, ploughing and reaping. In short, agriculture has moved from the most physical of jobs to one centered around technology and data analysis. As a result, we have the ability to farm in the most efficient, least destructive way for generations," Daulet Nurzhanov of Kusto Group explains.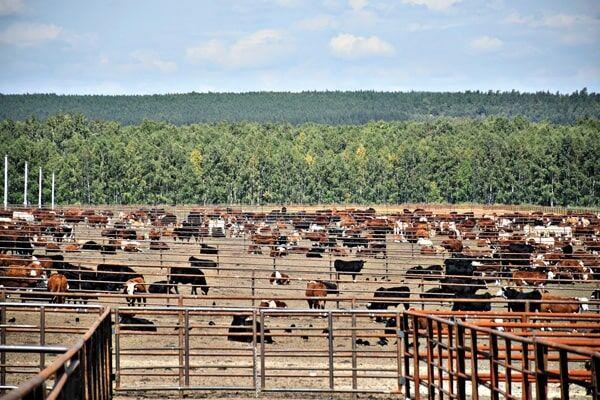 Kusto Group hopes to expand to China
Ukraine, where Kusto Group's agricultural division operates in, is often referred to as the "breadbasket" of Europe, and the farming sector in the Eastern European country is known as one of the most competitive in the world.
Kusto Group, led by Yerkin Tatishev, hopes that the firm can achieve a competitive edge over other agricultural companies in the country by using modern technology.
Ukrainian farming operations produce crops such as wheat, barley, rapeseed, sugar beets, sunflowers, soybeans, corn, meat and dairy products.
Kusto Agro's other country of operation, Kazakhstan, is also doing well. Kusto Agro Kazakhstan recently attended the China International Import Expo online due to the coronavirus pandemic.
Here, the company gave updates on KazBeef, which is a meat manufacturing company that is part of Kusto Group.
Kusto Group presented its beef production capabilities, providing videos and product samples. Importers are naturally eager to understand the food standard protocols in place for meat manufacturing.
As a vertically integrated manufacturer with direct oversight of every stage of the production process, KazBeef is well-placed to demonstrate how the very highest standards of quality are upheld throughout its production process.
Yerkin Tatishev's Kusto Group was joined by 34 other firms at Kazakhstan's online pavilion, and Kusto Group's presentation was well-received.
"Judging by the reception at this year's event, the future looks bright for trade relations between our two countries. We are proud to be one of a select group of companies exhibiting the very best of Kazakh manufacturing on the world stage. As we continue on this path in the years ahead, we look forward to becoming a global exporter of first-class beef products to China and beyond," Daulet Nurzhanov says.