The basketball history in Seattle is as rich as that of tech billionaires on Lake Washington. It is easy to point to the championship that the Sonics won in 1979 or to the countless NBA greats such as Jamal Crawford and Jason Terry as the key elements. But what really makes Seattle stand out as a world-class basketball city is the sense of community that surrounds the game here.
"This is the first time I've been in a community where all the pros stay together," Atlanta native Noah Dickerson said. "They all hang out, and they tutor and teach the young guys. It's always nice to be around those types of people, and they always try to look out for you and they always help you get better."
For players that have lived here their entire lives, that community feeling is ingrained in them from the time they first started playing the game.
"I take it for granted sometimes because it's not like that everywhere else," senior Matisse Thybulle said. "Not only do we have amazing basketball talent that has proven it over the years at the highest level, but they are also incredible people who are willing to give back, and they feed into the community, and they feed into us. I couldn't be any more thankful because we're in the best place in the world."
If there are leaders in this community, assistant coach Will Conroy is definitely one of them. He's used his platform to give back to the younger generation.
"When you set a good enough example the younger guys follow," Conroy said. "Our biggest thing was always to get back and reach the kids. We went right to Rainier Vista, where the doors are open for all the kids to watch and they would see it, and it would inspire them."
One player directly inspired by that older generation now plays under Conroy at Washington. David Crisp began his high school career at Rainier Beach but learned from Seattle greats well before his time with the Vikings, and he continues to use those valuable resources as he finishes up his time as a Husky.
"Those guys literally played in the same gyms I played in when I was 12," Crisp said. "They know exactly what we're going through. They've been through it all, and they are at the spot where we want to be. All their experience is huge for us; you just call a guy and get some advice. It's up to us to listen, and you've got to have an open mind and open ears."
A key factor for the closeness of Seattle basketball has to do with many of the professional players coming of age around the same time. The Washington trio of Conroy, Brandon Roy, and Nate Robinson all played together on Montlake and entered the professional ranks within a year of each other. That much talent coming from one place in such a short span is quite the anomaly. They —  along with Crawford before them — set the standard for this current era of Seattle basketball.
"Those are my best friends," Conroy said. "We call ourselves 'Home Team.' It was created to take care of our home base. One thing that people said when we went pro is that our basketball community is so tight. We take care of each other."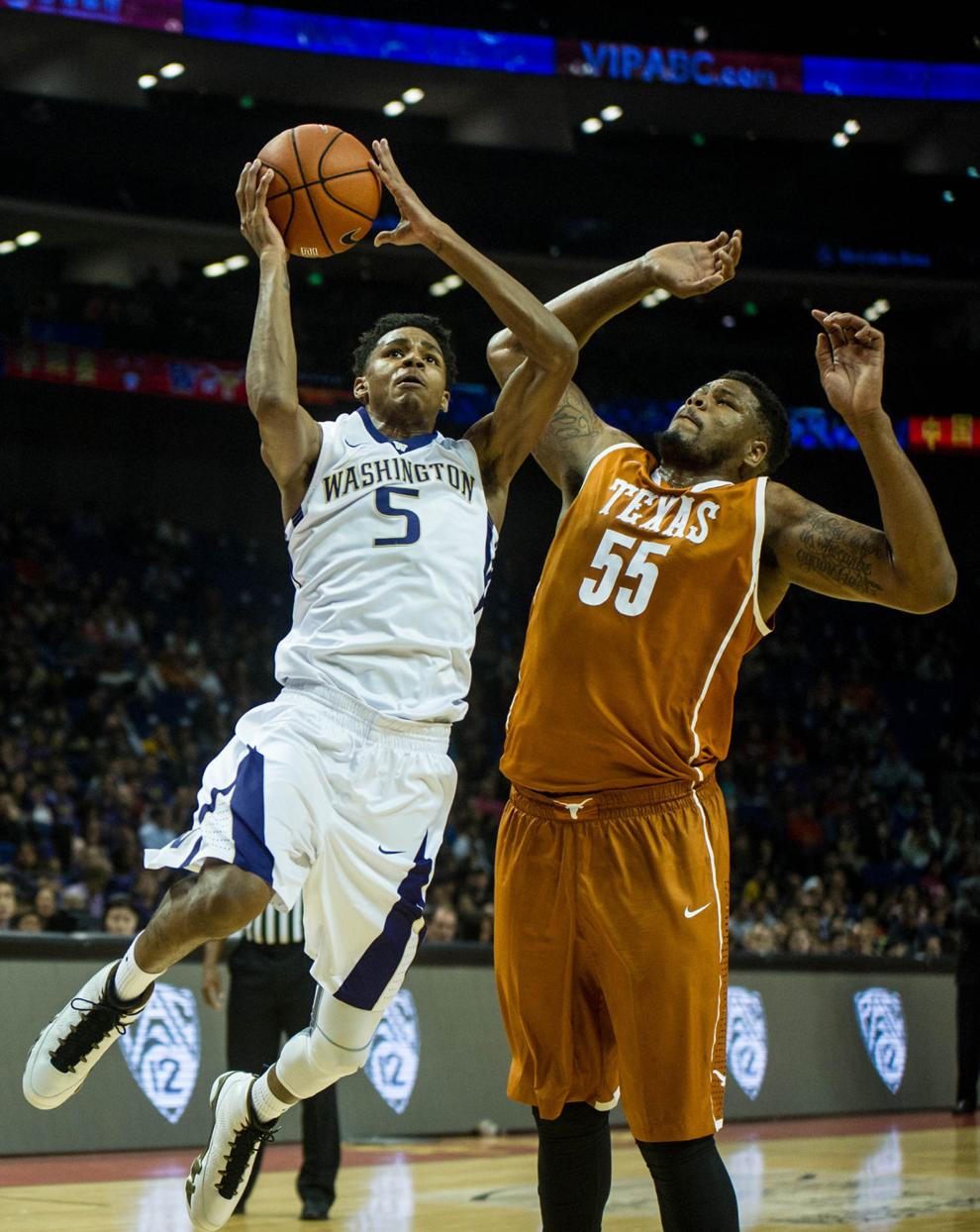 Crisp is just one of many examples of a Seattle kid who benefited from the previous generation taking them under their wing. The mentorship of Crawford to UW alum Dejounte Murray, which started when Murray was in sixth grade and continues to this day with Murray now in the NBA, is another instance.
Perhaps the most significant moment of the relationship came on Aug. 22, 2014, the night before Crawford's wedding. Crawford held a bachelor party where he invited about 2,500 people to watch him, Murray (then a few weeks away from his senior year at Rainier Beach), and some NBA stars, including Chris Paul and LaMarcus Aldridge, play an unforgettable game of basketball that tipped off a little after midnight at Royal Brougham Pavilion. Murray stole the show going up against his idol and burst onto the basketball scene on a national level quite literally overnight.
"Chris Paul was like, 'Who is this kid?'" Conroy said. "That was a big platform for him. Sometimes our kids just need to be seen, there's a lot of talent that just has not been seen, and there's the next group of kids that are coming, and it's gonna be the same deal."
That next wave includes many local kids who did not choose Washington, like USC freshman Kevin Porter Jr. and TCU commit P.J. Fuller.
"I've known these guys since they were kids, 4- and 5-years-old," Conroy said. "I've watched them grow, and I want them all to be successful. I want the University of Washington to be great, but I also want our city of basketball players to be great. I want Seattle to be a great hotbed for basketball."
Former top pick, Markelle Fultz, a Maryland native, showed that the connection is strong, even for those that are in Seattle for just one season. Fultz had no prior connection to the Pacific Northwest prior to putting on the purple and gold but quickly learned about the community that engulfs the players here.
"What made it [the best time of my life] was the people I was surrounded by like you guys coming back and playing pick up with us," Fultz said in a Players' Tribune interview with fellow UW alum Isaiah Thomas. "You hear about all the big schools, but we had like a lot of pros like you said: Brandon Roy, you, Jamal [Crawford], Spencer [Hawes]; you can name them all, come back and hoop and actually kick it with us. It was dope. It felt like a different culture out there."  
Another opportunity for those pros to come back and connect with the community comes every summer at the Crawsover, a pro-am tournament put on by Crawford held at Seattle Pacific University. The teams consist of a mix of top local high school players, current college players, including the majority of the UW roster, and professional or semi-professional players. Playing in one of the biggest pro-ams in the country presents a tremendous benefit for all local players.
"It's fun going against pros," Jaylen Nowell, a Garfield alum said. "It's always going to be a great experience because they know the game, this is what they do. Just learning the game from them, on and off the court is one of the best things, one of the best blessings, that has been thrown upon all of us as players at UW. "
The pro-am also presents a unique opportunity for Washington players to improve their game over the summer that other cities don't provide.
"One of my favorite quotes ever is by Kevin Durant, and he said, 'You can do all the drills and everything that you want, but actually playing a game is where you hone into your instincts,'" Hameir Wright said. "Playing in the pro-am gets you game reps for all the workouts you've been doing over the summer. It definitely did help a lot with the development of my game."
The pro-am is just one way that these local players can put on a show for the basketball-starved community. The raucous crowds at Alaska Airlines Arena can be an exhilarating setting for players to play at, but it goes so much deeper than just having a home-crowd advantage.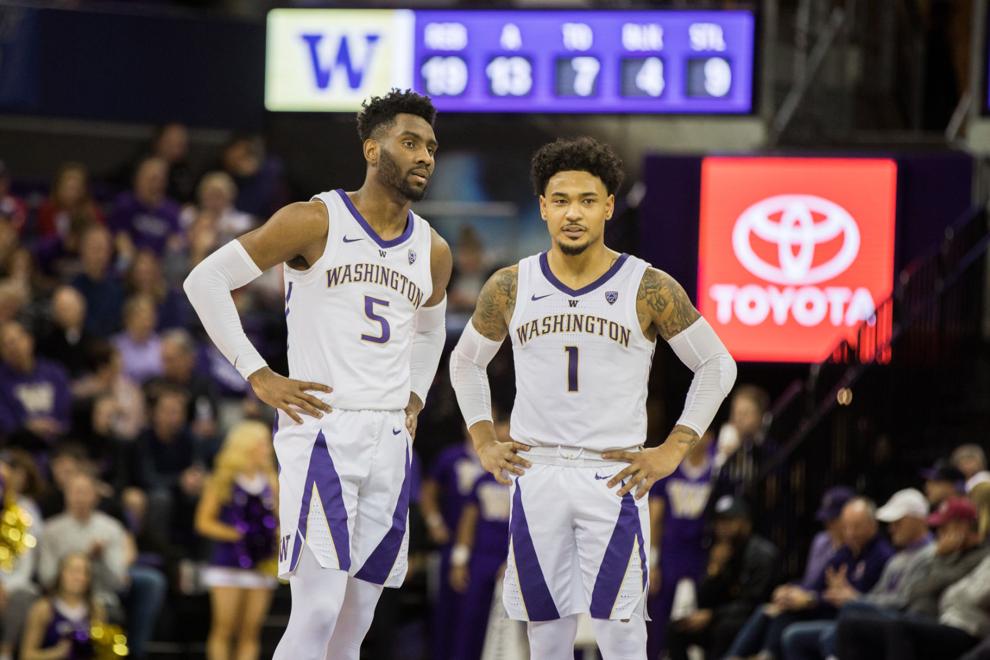 "I was telling Naz Carter there's going to be a kid that leaves the gym tonight and I want him to say, 'I want to play basketball because I want to be like Naz Carter,'" Conroy said. "You set an example here for what's going on in the community, but you don't think that far ahead because you're just thinking about what you're doing, you don't think how you're touching lives, but I'm telling you from experience."
As Crawford, the last remaining player from the early 2000s from Home Team, approaches the end of his playing days the spirit of Seattle basketball will have to live on through this new generation that includes Murray, Porter Jr., and Nowell. It will not end with that core of players as long as this group continues the tradition of inspiring the community and mentoring the generation that comes after them.
"It's something that I saw as a young kid growing up, so it was something that I always knew I was going to do growing up because there's a lot of guys that want to come to the University of Washington, there's a lot of guys that want to make it to that next level," Nowell said. "It's definitely something that I love to do because I care for all these kids because they are exactly where I was a couple of years ago."
Reach reporter Kyle Gehler at sports@dailyuw.com. Twitter: @KyleGehler
Like what you're reading? Support high-quality student journalism by donating here.