There's a stereotype I've always heard about students and religion. The story people tell is that when a wide-eyed, small-town college freshman finishes their first semester at a big state school, they come home for the holidays changed. Jaded and world-weary, they pronounce that they're "totally over" religion, turning their nose up at the traditions they once shared with their family. 
This is the story I was taught I'd see when I started college at the University of Washington.
What I witnessed was something entirely different. Yes, my religious friends had their faith tested. The stresses of university life often left them questioning and evaluating their beliefs. But over and over, that introspection and doubt didn't lead to them lose their faith; rather, my friends left behind the parts of religion that didn't work for them. They refocused their faith in God by committing themselves to doing good in the world and learning more about it.
I saw a pattern. My friends weren't losing their religion, they were finding it, becoming stronger believers in God by allowing themselves to ask the uncomfortable questions they had always held back. After seeing them have this experience, I had a feeling there must be other religious students on campus with a similar story, so I went looking for them.
Stella Lao
Senior / Early Childhood & Family Studies and Speech and Hearing Sciences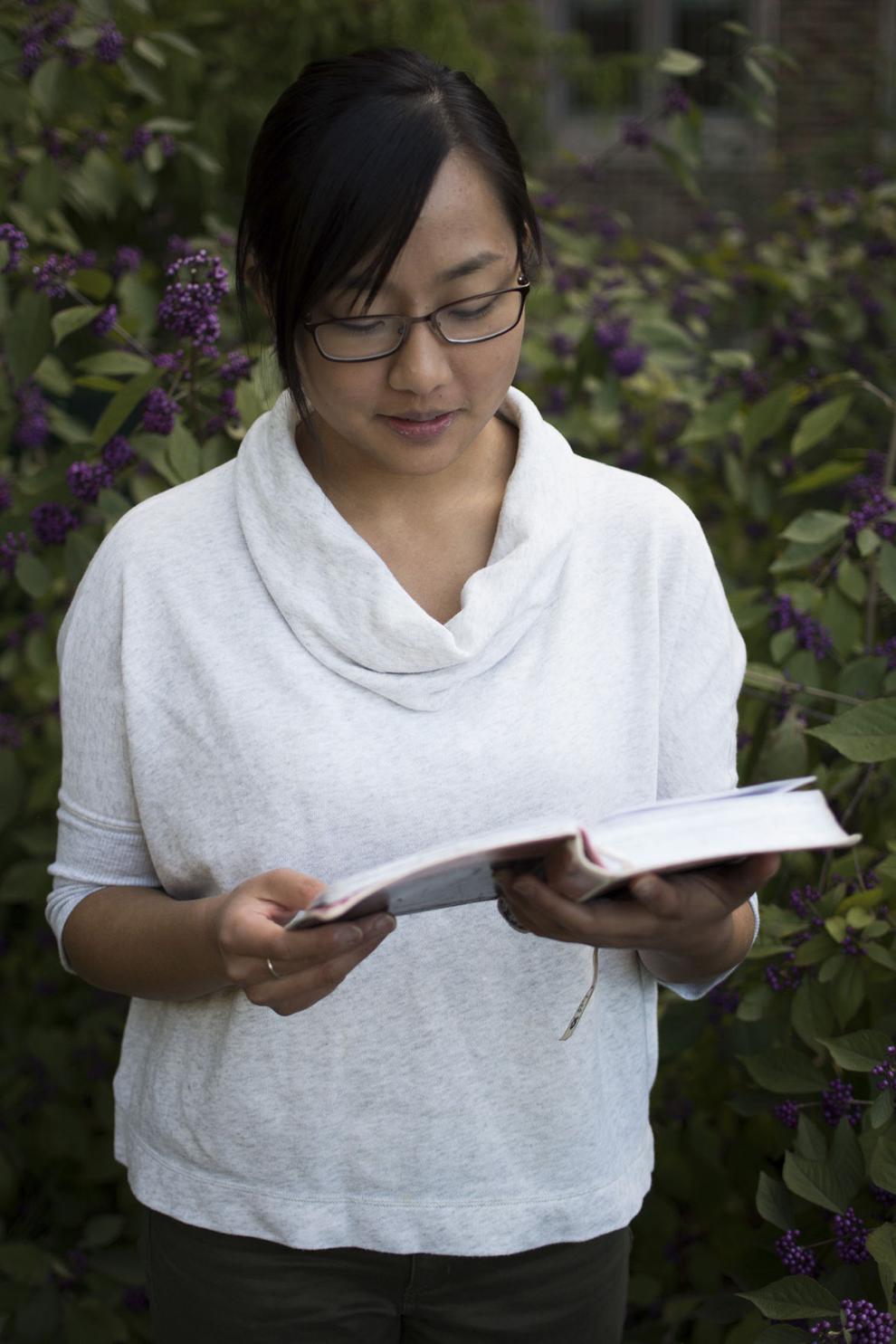 Lao got up early every Sunday as a child, playing piano during service at her Chinese-American church in Renton. Every week, Lao and the other children would have dinner at each other's houses. The church of 200 was tightly knit and conservative, as much communal as it was religious.
"Everything was very authoritarian and patriarchal," Lao said. "You'd do whatever the pastor said."
Even at a young age, she started having questions that church leaders couldn't answer. But she stayed at the church through her first two years of college as a college counselor in her youth group.
"I was scared to leave," Lao said. "It's a small, family-oriented church. They wanted me to stay as a role model to the younger children, and at the time I didn't know where else to go; but I knew my journey in faith didn't stop there."
College brought Lao more questions. After taking a class on homelessness, her church's teachings on the issue fell flat.
"Going to soup kitchens felt like an obligation we did once a month to feel good," Lao said. "Was it our job just to give food to poor people? I knew there was more we could be doing."
Often, she reflected on her own identity.
"I started questioning whether I really believed in God or not," Lao said. "Whether I was really a Christian. Those are really painful questions to ask yourself."
Lao left the church after her sophomore year and joined Bellevue's Blue Sky Church. She's thankful for where she grew up, a safe place for her to explore her identity as an Asian-American, but her faith now has room to breathe, and her experience with God has grown.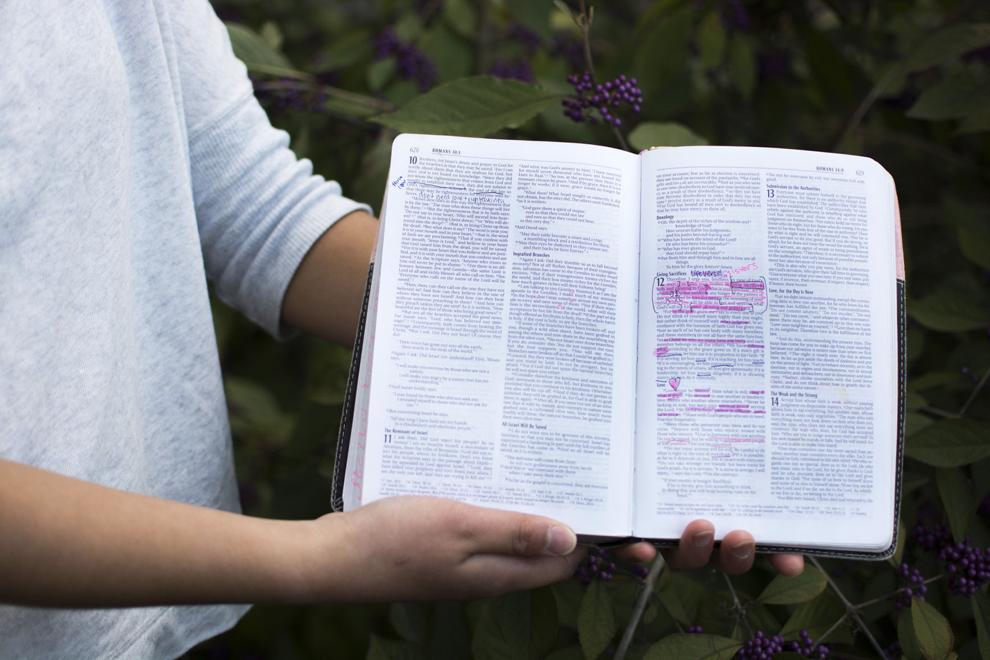 "Faith is holding on to the belief that God is real and working," Lao said. "Even when it doesn't feel that way."
Samia Quidwai
Sophomore / Undeclared
While Quidwai and her friends all grew up in religious families, hers was the only one that practiced Islam in their Spokane neighborhood.
"Half of my friends were Mormons, and the other half were Presbyterians," Quidwai explained. "I didn't have any friends my age who were Muslim."
Quidwai saw this upbringing as a blessing. While the specific teachings varied, faith was something they all had in common.
"That diversity never really separated us," Quidwai said. "All of our religions had the same moral roots in being a good person and having a relationship with God. If anything, it drew us closer."
Quidwai's family was devout, but never overbearing.
"They never told me what to believe or how to pray," she said. "They told me about the love God has for us."
That love for God and Islam that her parents and community fostered in her led her to the UW, where she could experience, for once, not being the odd one out.
"It was amazing to see other people silently praying in the HUB's meditation room just like me," Quidwai grinned. "Somehow I had always known I wanted that. I didn't have to explain myself or answer questions. I could just be."
Joining the Muslim Students Association gave Quidwai a community of Islamic students to bond with, and in the process her own faith became more personal.
"On campus, I don't have my family with me anymore," Quidwai said. "It's just me. So anything I do with my faith is up to me. It's the one familiar thing I have at the end of the day."
Quidwai also attributes her success at the UW to the strength faith has given her.
"At the end of the day, when you've gone to classes and work and talked to your friends, after the hard and competitive work you put in, faith means having something greater to believe in."
Noah Genatossio
Junior / Political Science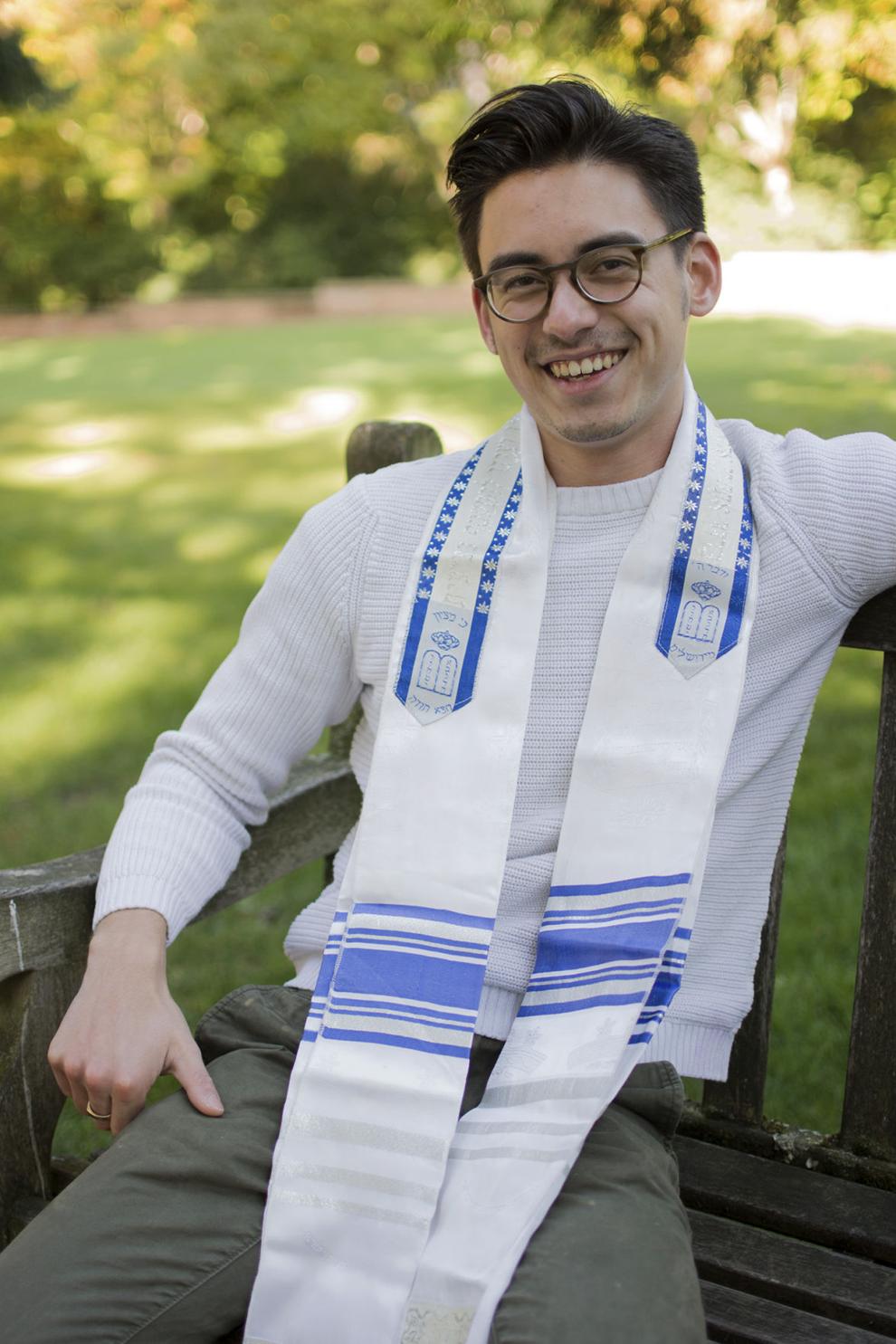 Raised in the mostly nonreligious Ballard neighborhood, Genatossio's Judaism was always more cultural than religious, more irreverent than pious.
"I was a horrible Hebrew School student," Genatossio admits. "In seventh grade I got caught sneaking out of service to smoke weed with my friends. That was a fun conversation to have with my rabbi."
When he came back to teach at the school, the other teachers had a running joke that he was the worst student they'd ever had. But Genatossio found that he loved teaching, fascinated by how younger Jewish-Americans were processing their identity.
"People ten years younger than us are starting to see Judaism as more of a lifestyle choice and less of a community," Genatossio said. "To me, Judaism is about peoplehood, at its core, it's about a shared ancestry."
A trip to Israel the summer before starting college reignited his interest in Jewish culture. Genatossio was captivated by the rich history he encountered, especially in Yad Vashem, Israel's Holocaust museum.
"When you walk out of Yad Vashem, you can look out across all of Jerusalem; you can see the struggles, and the tragedies, and the triumphs of the Jewish people all encapsulated in one moment," he said.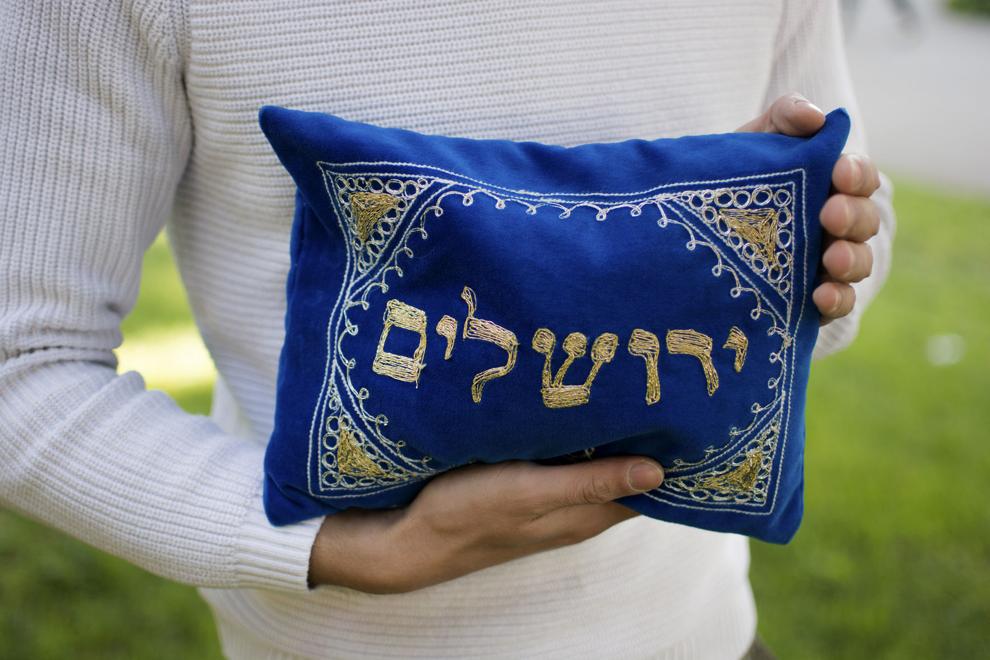 "It's hard not to have an emotional reaction," Genatossio continued.
Genatossio, now a member of the Alpha Epsilon Pi Jewish fraternity, has found others who share his perspective. Aside from a monthly Shabbat and occasional visits to Hillel, the brothers mostly leave the religious elements of their Judaism to the individual, and that's the way Genatossio prefers it.
"It's a Jewish house in the way I know Judaism," Genatossio explained. "It's not religious at all; we don't follow Kosher rules or do anything particularly religious. We're Jewish in our ancestry and our common heritage."
Kyla Cook
Senior / Near Eastern Studies and Linguistics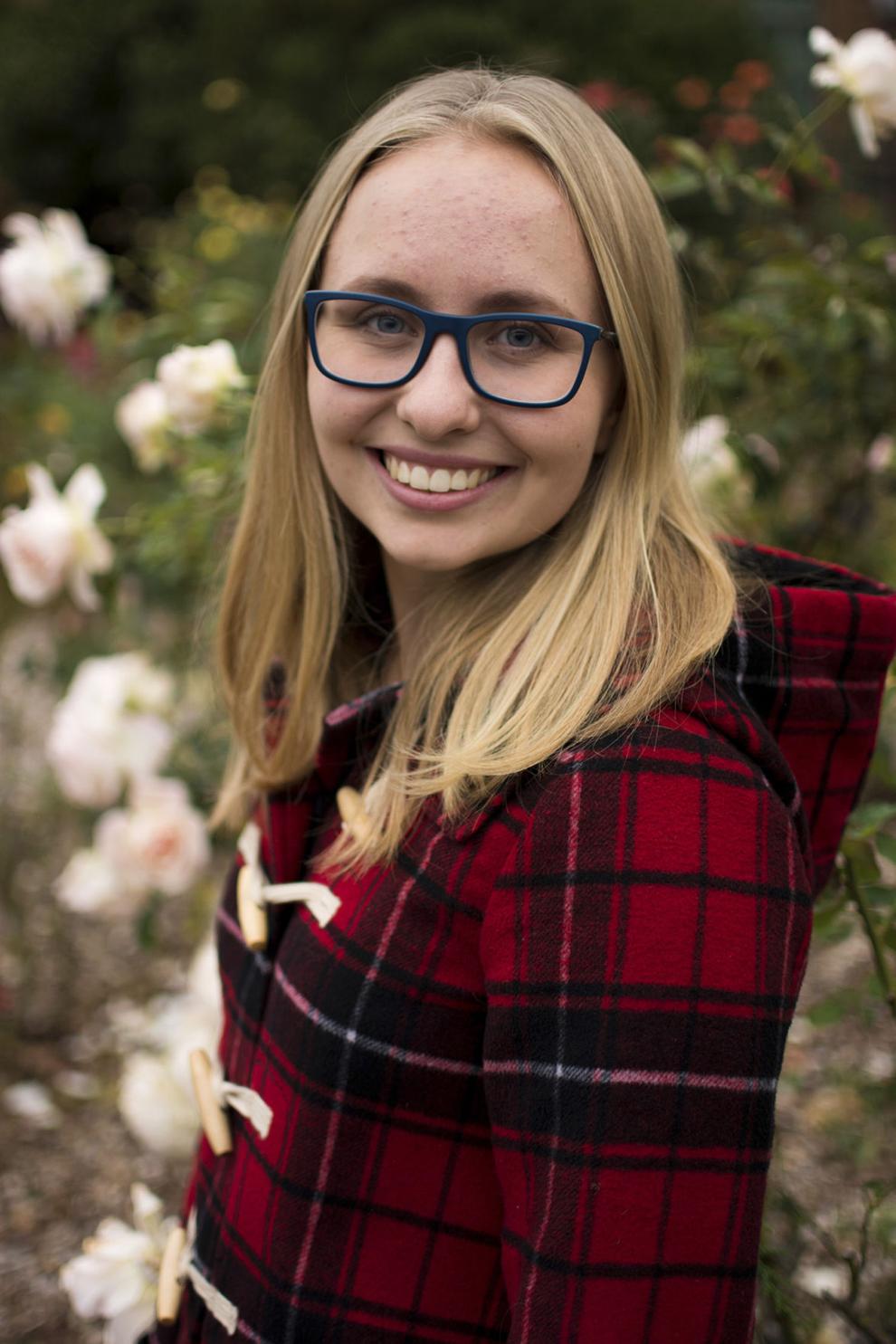 At a small Methodist church in Alaska, Cook learned about God. Her Sunday school teacher explained the confusing parts of the Old Testament, and to impart the importance of service, she'd hand Cook a Swiffer and tell her to sweep the church.
As she got older, the church's connection to religion seemed to fade.
"I had a hard time connecting to the youth group," Cook said. "I didn't feel challenged. The church leadership would do whatever the kids wanted to keep them there, so most days we just played games or sat around and talked about our days."
Cook started to wonder why she even bothered to show up. By the end of high school, she had ceased going to church entirely.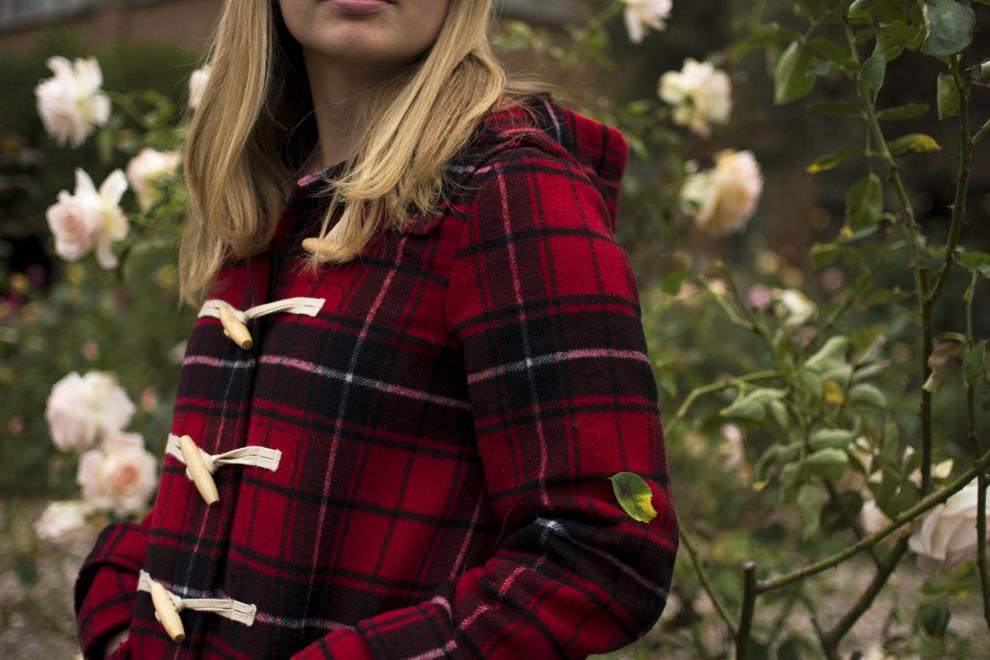 "I was really questioning my faith," Cook said. "I started to wonder if I even believed in God at all."
After studying abroad, Cook was filled with questions, like why choose Christianity instead of another religion, questions that her church wasn't interested in answering. A chance encounter in her first year at the UW rekindled her curiosity in faith.
"It sounds cliche, but it all started at the RSO activity fair," Cook said, laughing. "I ran into the Wesley Club's campus minister, and the first thing she said was that they were having a free family dinner later that week."
Like any smart student, she took them up on the offer of free food and found a group of people who welcomed her with open arms.
"They set up coffee dates with upperclassmen that give you one-on-one time," Cook said. "They were interested in learning more about me from the beginning." 
While she admits that her questions haven't all been answered, Cook believes that just having a place to ask them freely has been what's allowed her faith to flourish again.
Yoshitaka Goto
Junior / Bioengineering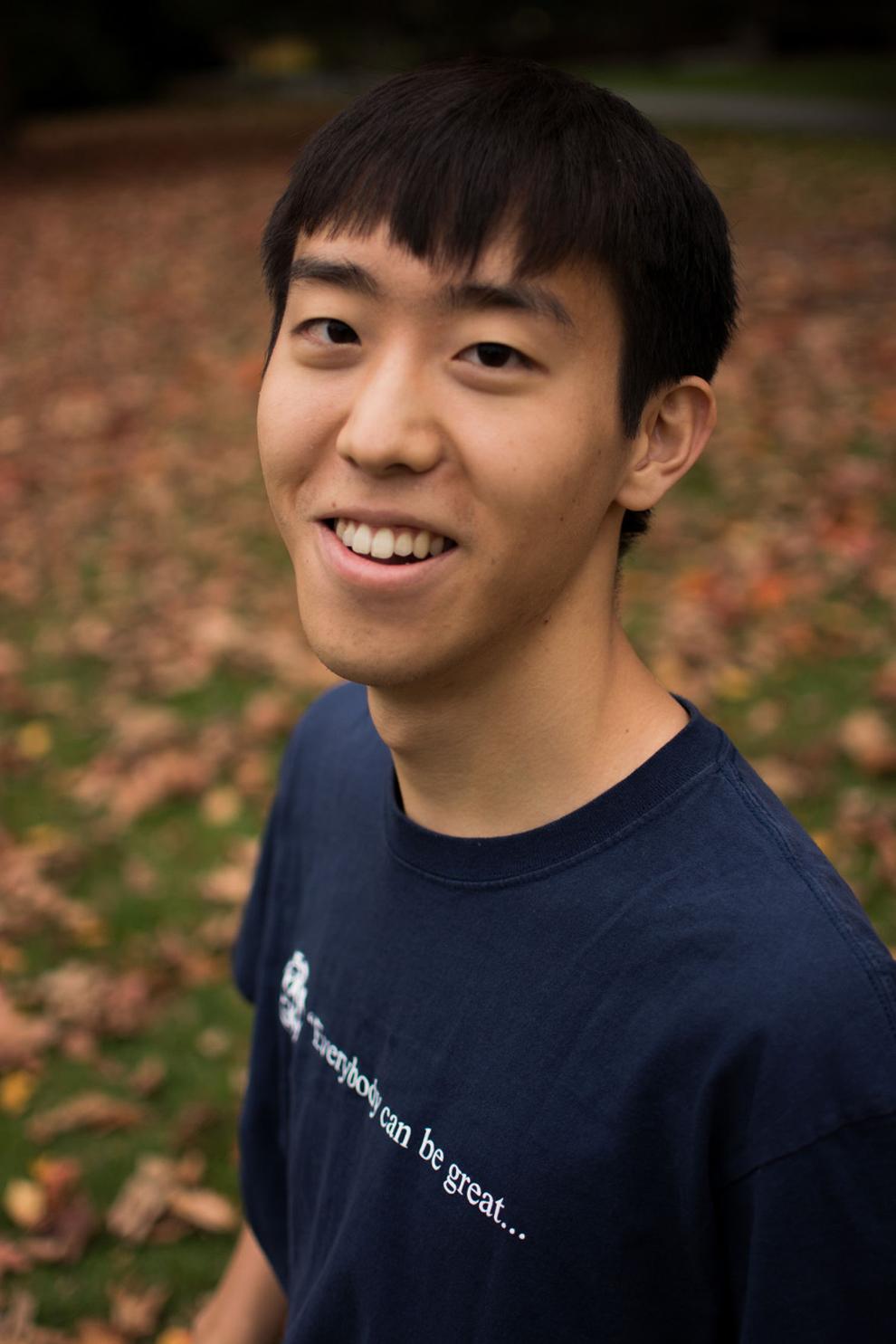 Goto left his New York state church in the middle of high school, coming to Washington with his family for a new job opportunity. After changes in his old church had left it feeling more like a club, Goto was hungry for spiritual, rather than social nourishment.
"When I feel spiritually tired and I don't want to be productive or do homework, having faith is really important," Goto explained. "It gives me perspective. It lets me focus on my greater purpose."
Goto's devotion to faith and family had made it difficult to accept the changes he saw occurring in his own community. Greater institutionalization and pressure from the church to follow specific sermons distorted the original gospel of service he had grown up with.
"It felt like a husk of its former self," Goto said. "A lot of people my age left after that transformation."
Goto was determined to hold on to the lessons he had grown up with.
"I didn't want to just dismantle our movement and what we had worked for," Goto said. "I wanted to correct it. I mentored our new youth ministry with college apps, school work, spiritual questions. We partnered with local governments to help with environmental cleanups. We focused on doing real public work."
For Goto, the value of work-centered faith is in reminding us to stay humble and gracious for what we have. It's also shown him how much vulnerability matters.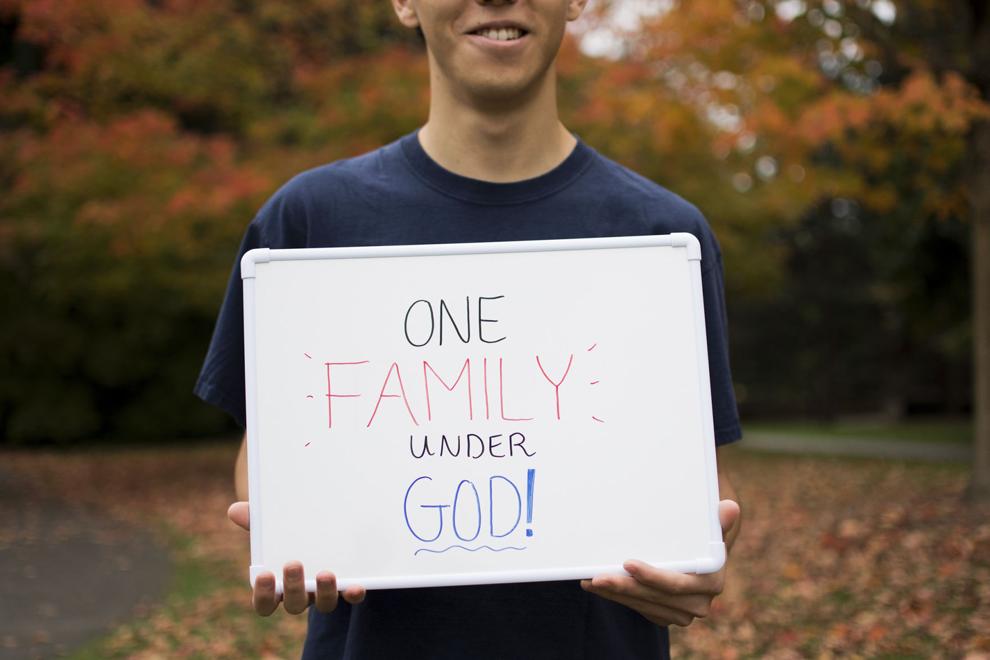 "My friends sometimes ask, 'Why do people get scared talking about their faith?'," Goto said. "People are understandably uncomfortable starting that conversation. Once you get talking, though, it's one of the most rewarding feelings in the world to get that deep and intimate about what really matters."
Reach Podcast Editor Alex Bruell at opinion@dailyuw.com. Twitter: @BruellAlex