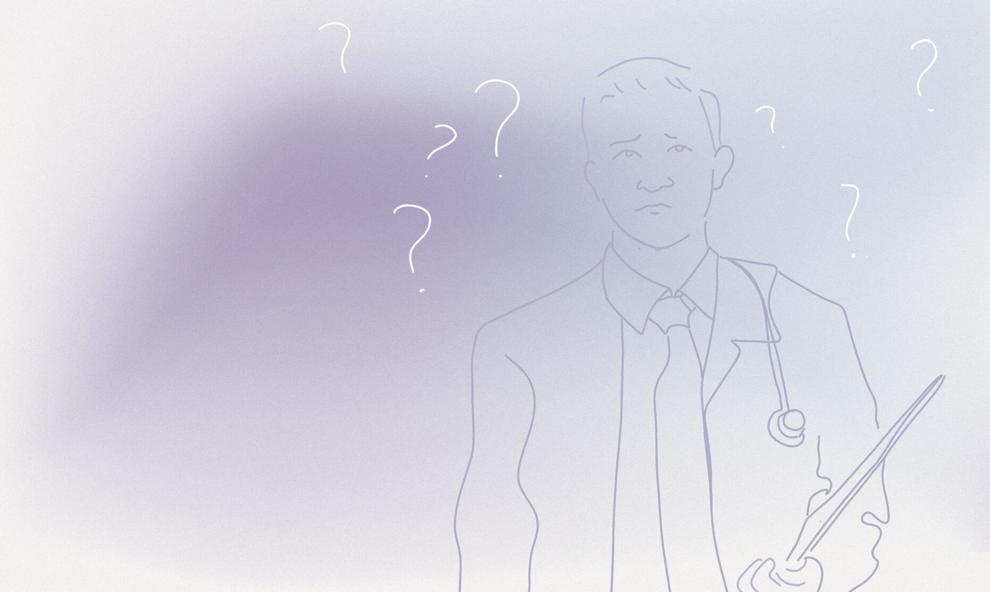 Imagine that you have a job that requires flying overseas at least once a year, spending months in another country observing animals in the wild, training local researchers in the area to do the work you do, and regularly visiting local schools to educate students on the issues your work addresses. Imagine that thousands of dollars are riding on your ability to complete this work on schedule, as well as the futures of countless graduate and Ph.D. students.
Now imagine that a worldwide pandemic explodes right as you're beginning your 30th year doing this job, sending travel, work, and basic social activity to a screeching halt.
What you're imagining is currently the life of Randall Kyes, a research professor in the  department of psychology, core scientist at the Washington National Primate Research Center, and the founding director of the university's Center for Global Field Study. Kyes has spent the last three decades studying primatology in various parts of the globe, and his research initiatives have since expanded to include outreach and training programs for wildlife research in seven countries. 
With an academic career built around collaborative field observation, Kyes is among the countless scientists whose work has been upended by the COVID-19 pandemic.
"What we're facing is a situation where field researchers are essentially dead in the water," Kyes said. "You physically are not able to go to your field site and collect your data, particularly if these are protected areas, natural parks, [or] nature reserves. In many countries, as well as the US, those have been shut down." 
As a wildlife researcher, Kyes is in a much trickier spot when it comes to remotely collecting data, since the physical characteristics of primate habitats are as crucial to his studies as the animals' behavior itself. Information on subject environments is typically collected through self-reporting when field visits are untenable, but seeing as you can't hold a Zoom meeting with monkeys, Kyes' team has had to resort to more creative strategies to obtain their data.
Their primary tool is a camera trap — which refers to the photo being captured, not the animal itself. Camera traps are largely used in biodiversity surveys, though Kyes sees them becoming increasingly useful for monitoring animal behavior.
"The idea is you can bait the animal by putting food in front of the camera, and the animal comes up, stops, eats the food and you get the photo — or the video, as we use most frequently now," Kyes said. "But most of the cameras we use right now are heat and motion-sensitive."
Despite impediments to other parts of his research, Kyes is optimistic about the role of such technology in helping his team adapt to remote conditions.
"We're doing this somewhat already," Kyes said in reference to remote data collection. "But what we never really thought about was that this would become the only way that we get our data. But these kinds of catastrophic situations push innovation, push invention, and push the envelope for us to start stepping up to meet the needs for our work to keep going."
Kyes' work has been further stifled by travel restrictions — he's currently in Thailand, where international flights have been banned until at least the end of June. Though Kyes already spends a significant chunk of the year outside of the United States, and has been able to save money on international travel as a result of the quarantine, he remains concerned about how the delays to his research will affect the program's grant funding — as well as the work of his graduate students.
Kyes' situation mirrors that of scientists across the country, particularly in the natural sciences, where field research is often an inseparable component of data collection. Though the U.S. Senate passed a $2 trillion economic stimulus package in March that allocates $1.25 billion towards scientific research, much of the money is directed specifically at research on COVID-19 itself. There was an additional $14.25 billion reserved for higher education at large, the bill ultimately does little to mitigate the large operational disruptions to ongoing research programs.
One researcher who has been relatively successful in adapting his work to social distancing guidelines in the United States is Kevin King, an associate professor of psychology. In terms of his research, King is a stark contrast to Kyes: he studies alcohol and marijuana usage among Seattle adolescents, and gathers much of his data through self-reporting on computerized surveys.
At a glance, King's research methodology already appears to be virus-proof to begin with. Yet he too has had to work around significant roadblocks to his work, both logistical and scientific.
King's greatest operational setback has been the delay of a 500-person research study, which was set to launch in April, but has since been pushed back by three to four months. He additionally has to forgo the two-hour in-person debriefing he typically gives to the participants of his studies, instead making these orientations virtual alongside the rest of the study.
More than procedural hiccups, however, King is most concerned about how social distancing guidelines will affect the conclusions of his studies.
"In addition to the logistical problems, there's also the scientific issue of how the behaviors we care about may be changing because of social distancing," King said. "A lot of substance use occurs in social gatherings, but people who are 21 and older can't go to bars, since bars are closed. So whether or not people are drinking more or smoking more pot, they can't access it in public spaces. People who are underage would still drink or smoke at parties, but parties aren't really happening, either."
King's point speaks to a broader scientific dilemma that the academic community currently faces: is every study being done right now effectively a COVID-19 study? Are researchers' findings generalizable to a non-COVID context? Or is all science done during this time shackled to the situational circumstances of the pandemic?
"I think for anybody dealing with human-based research, certainly in behavior, everything now becomes 'post-COVID-19,'" Kyes said. "That becomes something that must be addressed or at least commented on. For my field research, there will probably be mentions of this at various levels, but I think it will be less compared to the human work that will go on." 
King, whose work does involve humans, is unsure whether research findings will generalize at all. However, he believes the solution to the generalizability problem is to study the same problem for longer periods of time, since an expanded scope would provide more comparison points between data from pandemic and non-pandemic conditions.
"Our studies last for several years, so we're going to have the ability to go back to people and ask how characteristics are changing," King said. "We can even go back to them and repeat the kind of study protocol we're doing now, to see the degree to which these [behaviors] are changing in-person as social distancing becomes more or less common."
Regardless of the pandemic's effects on how science is done, Kyes believes the biggest takeaway from COVID-19 for the scientific community is the importance of doing field research in the first place.
"[This situation] has really helped shine the spotlight on the importance of field research in monitoring and increasing surveillance of wildlife species for potential emerging infectious diseases," Kyes said. "If there was anything else that could better demonstrate the importance of doing field research, I don't know what it is."
Reach reporter Tejus Krishnan at science@dailyuw.com. Twitter: @tejusk100
Like what you're reading? Support high-quality student journalism by donating here.