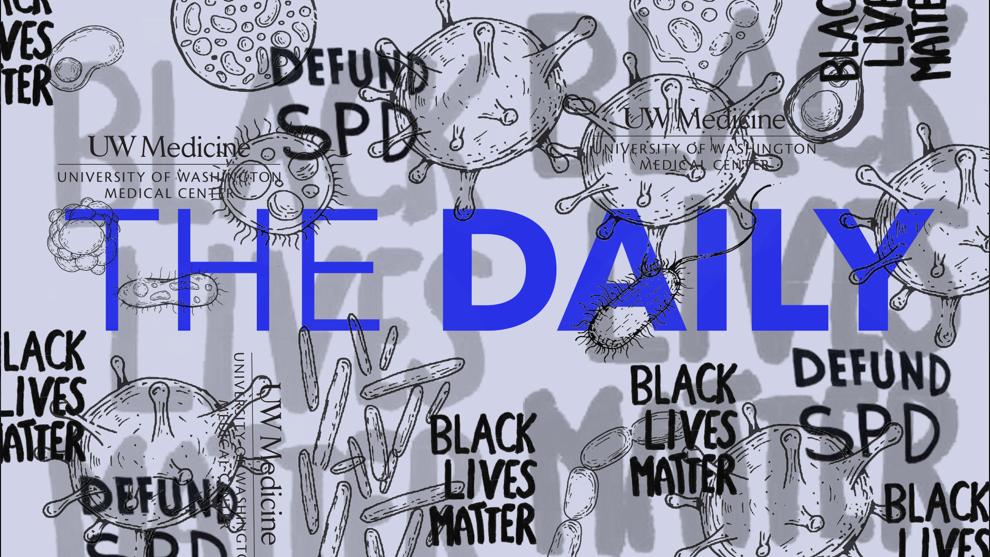 When Seattle became the heart of the COVID-19 pandemic in February and UW Medicine began receiving increased attention from national media outlets, The Daily found itself in a unique position as a student newspaper. When the UW was the first university to move classes completely online, we found ourselves at the forefront of a story that the most seasoned professional journalists were coveting. 
We tried to cover it all: the Pac-12 canceling sporting events for the foreseeable future and the administration urging tourists to avoid the cherry blossoms earlier this spring. We covered the experience of students quarantining in their dorm rooms, the announcement that commencement would be held virtually, and that autumn 2021 applicants will not be required to submit SAT or ACT scores. 
But The Daily has not been immune to the effects of the coronavirus. As far as we know, this is the first quarter that The Daily has not produced a print newspaper since 1891. We have not been able to gather as a staff in our newsroom. While we as journalists are considered essential workers, we cannot function in the same capacity that we have before.
Before we even knew what this quarter would look like, Editor-in-Chief Mira Petrillo said it best in her letter from the editor: "It is in times like this that journalism feels more important than ever." We are privileged to have the tools and resources to continue to provide accurate and transparent coverage for the UW community during this time. Our paper has made the transition to being digital-first, expanding our capabilities under these circumstances.
During this time, our paper and our coverage of the pandemic became more relevant nationally. This is an exciting responsibility and a big deal for student journalists. This has only heightened our commitment to transparency and accuracy in our reporting. We remain truthful, not neutral. Our coverage has not been negligible, and continuing to report at this level is our goal moving forward into the next school year. 
The coronavirus pandemic has put an unprecedented amount of stress on our entire community. Combined with the much-needed turmoil arising against anti-Black police brutality across the country, Seattle, and the country, are changing more than ever. 
We appreciate the support and engagement we have received from the UW and U-District community this past year. We look forward to using what we have learned to continue to inform and build trust with our readers.  
Editorials are written, edited, and approved by Opinion Editor Rachel Morgan, Health & Wellness Editor Mac Murray, Co-Copy Chief Sam Steele, Engagement Editor Hannah Krieg, Arts & Leisure Editor Armon Mahdavi, and Co-Special Sections Editor Charlotte Houston and reflect the opinions of The Daily Editorial Staff. Reach the Editorial Board at opinion@dailyuw.com.