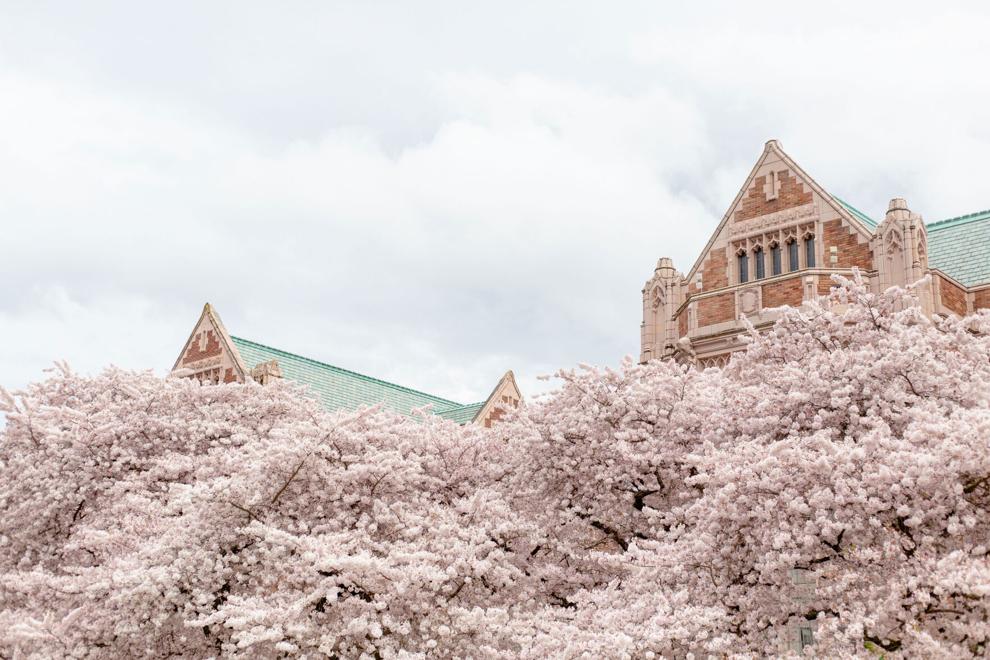 At the UW, students can join registered student organizations (RSOs) to meet like-minded individuals. We interviewed the Associate Director of Student Activities, Renee Singleton, to get all of your questions answered about RSOs. 
Visit here for a complete list of organizations.
Q: What are some of the types of interests that the RSOs fall under?
A: "We have recreation and sports. We have social justice and political social action groups. We have academic groups in engineering and in business. There are cultural groups and also international groups, international student organizations or international interests, graduate and professional students."
Q: What are some examples of highly-attended RSOs?
A: "So, for instance, the ski team is one of the longest and oldest standing RSOs that we have. That's an organization that isn't necessarily that large, but it also has an impact because it's been on campus for a long, long time. Organizations like the Filipino Student Organization or Filipino student associations been on campus for over 100 years in terms of their registration, so they've registered year after year after year. For social justice issues, the Black Student commission is an example of something like that. We have groups that there's a lettuce club that was really popular this past year. I think that they talked about lettuce and I think they ate lettuce together."
Q: How do you start an RSO?
A: "Five students who have thoughts about doing a particular activity can form a group and register with the student activities office. They submit a constitution of their own design and they can figure out their membership, figure out what their goals are going to be, what their mission is going to be. They attend many registration session that's about 40 minutes and then they're registered for the whole year. The cycle is October to October of each year." 
Q: How many registered RSOs are there?
A: "We currently have Or 800 student groups, which is amazing during the pandemic. During normal times, there sometimes there between 950 about 1000 registered student organizations."
Q: What are the perks of registering an RSO? 
A: "They can collect their own fees, have their own bank accounts, and pick advisors of their choosing if they want an advisor, that's a specialist in the area that there uh formulating their group for. So, for instance, some religious student organizations have offsite advisers who are ministers and other religious advisers. Some student organizations that are doing club sports actually have coaches who help them out with the techniques for their particular area of athletics. Everybody has gets access to an advisor in the student activities office of which there are six and they work with people for all of their on-campus activities that they're doing. So if you were going to do um something in any one of the classrooms, have a meeting, have a talent show, do some type of career fair or whatever, ee are here to our office."
Q: How much does it cost?
A: "There's no charge for any student to do this. They have to spend a little bit of time working on it. But our whole office operation is totally free for all students."
Q: How can students get funding?
A: "Well there's a couple ways. The A.S.U.W. and G.P.S.S. have funds that they've designated just for RSOs. So that's a source; there's about $75,000 that A.S.U.W. distributes about $25,000 that G.P.S.S. distributes to student organizations. Student organizations have to go to the committees of the A.S.U.W. and G.P.S.S. have to ask for the funding but there's a simple form that they fill out online and then they will meet the student directors and the committee members and they'll review their request and then they will get allocated the funds. There are some other funds that the student activities office runs for student organizations. One is called the Hub activities fund for RSOs. One program is from the Wells Fargo Bank. One fund is from the U.W. Alumni Association and there's one fund that's a travel grant fund for RSOs. So all these things that I've mentioned are funding opportunities for registered student organizations. The Ethnic Cultural Center, the ECC has a fund for groups that are affiliated with the ECC. And some university departments actually give funding to some student groups for academic regulated projects and co-productions that they're working on. So those are all the main sources of funding for student organizations on campus.
Q: How is the greek community tied to RSOs?
A: "Each fraternity and sorority is registered as a student organization but they have councils. So there's the Interfraternity Council, the Multicultural Greek Council, and the National Panhellenic Council. Those councils are sort of like the operational organizations that all of the greek letter organizations within that category fraternities and all the fraternities report to. They use it as a place for [the houses] to gather and connect and coordinate. And that's where they develop their own operational policies."
Q: How has COVID-19 been impacted by
A: "It's been amazing. Student organizations have websites and they have facebook pages and other ways that they communicate with each other. So, they signed up members and everybody communicated online and they did their activities online. They did everything from films, movies, panel discussions, game nights, performances, some levels of community service projects, just educational seminars. And then they would meet and gather online just to talk to each other about whatever the area of interest is. The 800 groups of RSOs were probably the most active people during the pandemic because they wanted to stay in touch with each other and they can connect and make their meeting times. They just switched everybody adapted to the online format for everything and continued doing their activities. We're probably going to keep some online access points for students. But for the most part, the activities fairs and all those things will go back to in-person, which is going to be interesting." 
Q: Any tips for incoming students?
A: "I would encourage everybody to just explore what your personally interested in and then take a risk and go and see and connect with RSOs. That you may not be topics that you may not be familiar with to have the experience to meet new people so that you can enhance your academic life with connections with other students. A lot of times when you're joining RSOS and you participate in RSO and you participate in student government, you meet some of the best friends that you keep for life. You end up having a connection with people for social purposes and for people to just for you to engage with in a really fun way or in a way where you can enhance your learning."
Reach writers Asas Tacy and Martina Povolo at huskymedia@dailyuw.com. Twitter: @martinapovolo
Like what you're reading? Support high-quality student journalism by donating here.