UW graduates go on to work in a range of careers, whether it be law, medicine, or video game design.
But it may surprise you to know that students in all three of these careers have majored in the same subject: English.
The English major at the UW offers courses covering a range of topics from literature, cultural studies, linguistics, and beyond.
With this broad variety of courses like Arthurian Legends (ENGL 422), Marxism and Literary Theory (ENGL 308), and Vampire Romance (ENGL 207 — hello Twilight fans) it's clear that these aren't like your typical high school English class.
In the English major, students have the choice to take a more specified creative writing concentration. Within this emphasis, students have the opportunity to take workshops in different kinds of writing such as verse, short story, and creative nonfiction alongside historically grounded courses on literature around the world.
If you're interested in learning more about what the department has to offer, check out their special series called the Literature, Language, and Culture Dialogue. This experience provides interviews and conversations with department faculty and is a great way to learn more about the English department as a whole.
The major also has study abroad programs in both London and Rome that will resume once it's safe to do so. For instance, in the spring quarter 2019 trip, "London Calling: The City is the Classroom", students had the opportunity to take courses such as "London's Contemporary Theater," "Modernist London: The City as Text and Textile," "Art, Architecture, Literature, and Society in London," and "Contemporary Britain" all while exploring the city.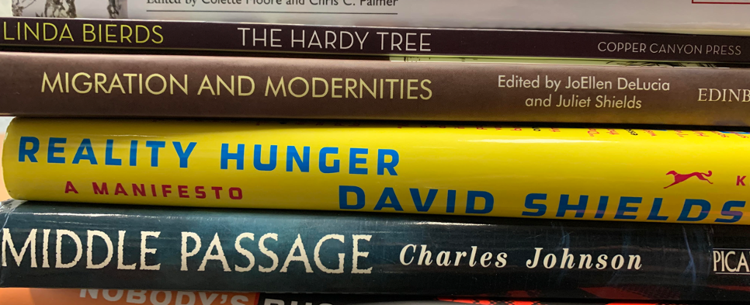 One of the most common misconceptions around majoring in English is that they're less employable than STEM majors.
However, UW's English department reveals that this is not the case.
The writing and communications skills gained through a degree in English are central to the real world. Language itself is one of the oldest and most important forms of human technology. The relevance of these skills is further revealed through the amount of English majors in every imaginable field.
Not only are the employment (and salaries) of English majors equal or better to a number of other fields, English majors actually earn more on average over the course of their careers than people with an undergraduate major in business. Medical schools also value students who have a background in English and here at UW there are many students who double major in both English and a STEM field.
English majors focus on pressing issues both throughout history and our world today. In studying these "big picture" ideas about what is just and how society can change, English courses prove to be a great way to expand your knowledge and understanding of the world around you.
With all this in mind, it's clear that the skills and knowledge you can gain from an English major at UW are not only valuable inside the classroom but in the real world as well, something every student can benefit from.