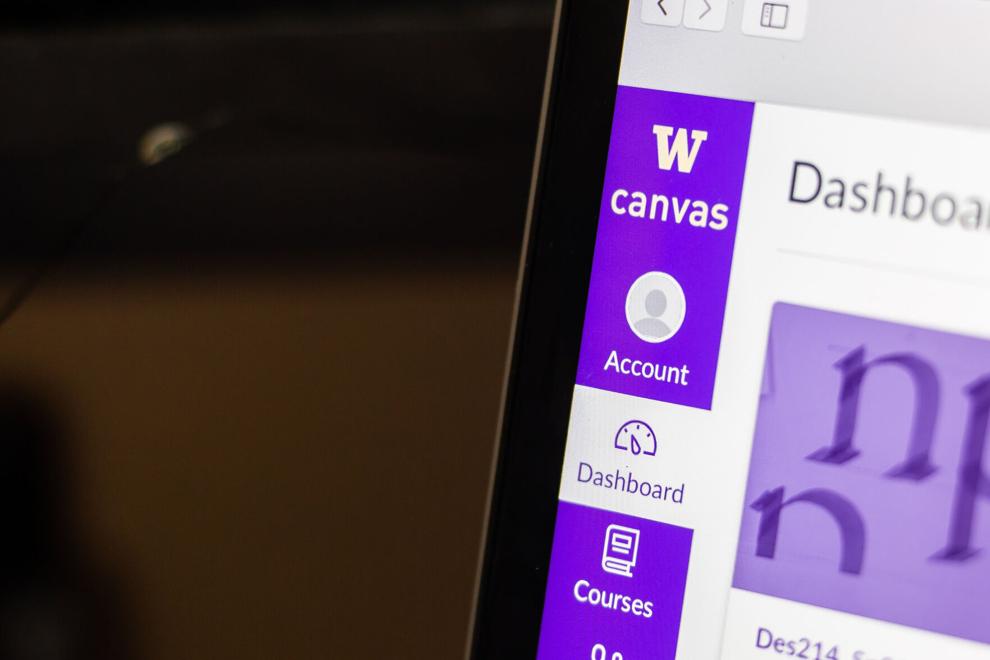 There is a high possibility that the welcome emails students will be receiving soon from professors will have the name "Canvas" mentioned at least once, like "The class website has been published on Canvas," or "Please review the course syllabus on Canvas."
What is Canvas and how can you make the most of it as an online tool for staying organized and productive? This article answers these questions and more.
Canvas is an online tool used by the UW for students and instructors. Students can log into Canvas using their UW NetID and password. Class websites can be found there, and students can navigate through the syllabus and the assignments that need to be submitted over the course of the quarter. 
Here is a list of the basic, yet essential features of Canvas that students should be exploring.
Notification settings: Found under "Account" on the left panel, students can customize their notifications as desired, including the additional feature of getting those notifications via email, if that is something they consider to be a more reliable option. 
Pin current courses: To have the courses for the current quarter on the home page, they need to be pinned/starred. 
If this has not already been done, students can find their way to the "Courses" section on the left panel and select "All Courses" for the list of courses that have been registered for (in this quarter and in any previous quarters). Clicking on the star next to any course from that list makes it appear on the main Dashboard or home page.
There is also the option of color coding the course "cards" for a more customized look, perhaps to match the colors you use for a notebook or calendar. 
To-Do: To make it easy for the students to have a clear picture of upcoming deadlines and/or reading expectations of any course, Canvas has a to-do list on the right side of the webpage. 
It is also the place where students can find any recent announcements that have been made by instructors. For big picture planning, students can change their Dashboard settings by selecting the "List View" under the three dots toward the left of "To-Do." 
Creating a Google Calendar before the start of the quarter can be helpful in jotting down any recurring commitments and/or course expectations that may not have firm deadlines. 
Course Calendar: Another handy tool on Canvas is the individual calendars for each course found on the left panel under "Calendar."
Students can select as many or as few courses they wish to see a calendar view of. All assignment deadlines, lecture times, etc. can be found here, in a calendar format. 
Course-specific features: Each instructor has a different way of organizing their course materials on Canvas. While some make use of "Modules" to organize course content by week, some may make use of "Pages." 
Instructors have full autonomy to choose which tools their course website has available for students. Therefore, it is normal for one course to have the "Files" menu and the other to not. 
Click through the various tools each instructor has published to get a sense of what they will be using to connect with students. For example, an instructor might make regular announcements under the "Announcements" tab. 
Panopto recordings: In a lot of the bigger classes at the UW, instructors might record their lectures for those who may not be able to make it to class on a particular day. These recordings can be found under "Panopto Recordings" section on the left panel. 
Grades: Canvas has a fairly customizable "Grades" section under each course website. Students can track their grades and also predict grades based on "What-if" scores to keep an eye on how they are progressing in the course. 
There is a lot to learn about Canvas. Every now and then, updates and new tools are being added to make the students and instructors' time on Canvas smooth and hassle-free. Nonetheless, incorporating the habit of checking for internal changes the instructors might be making for organizational purposes can be helpful in organizing as well. 
Reach writer Niv Joshi at huskymedia@dailyuw.com. Twitter: @niveditajoshii
LIke what you're reading? Support high-quality student journalism by donating here.