Taking STEM prerequisites with no idea what path to take? Want to learn more about the different industries but don't know where to start?
Look no further: UW's Science and Engineering Business Association (SEBA) has got you covered.
Here are five ways to jumpstart your career in STEM.
1. Figure out what you are passionate about: Before committing to a major, it is essential to figure out what you want out of your four years of STEM education at UW. SEBA believes it is essential to know what you want to have a career in before you decide what major path is for you.
What's the difference between Industrial Engineering and Civil Engineering? What does a future in Aeronautics look like? SEBA answers all your questions and more in their monthly First Tuesday events.
SEBA's First Tuesday meetings allow students to get to hear industry professionals speak about their careers and converse about how they got to where they are. From biotech industry professionals to internal management consulting, this opportunity to virtually network grants students the opportunity to learn first-hand what a future in that major may hold.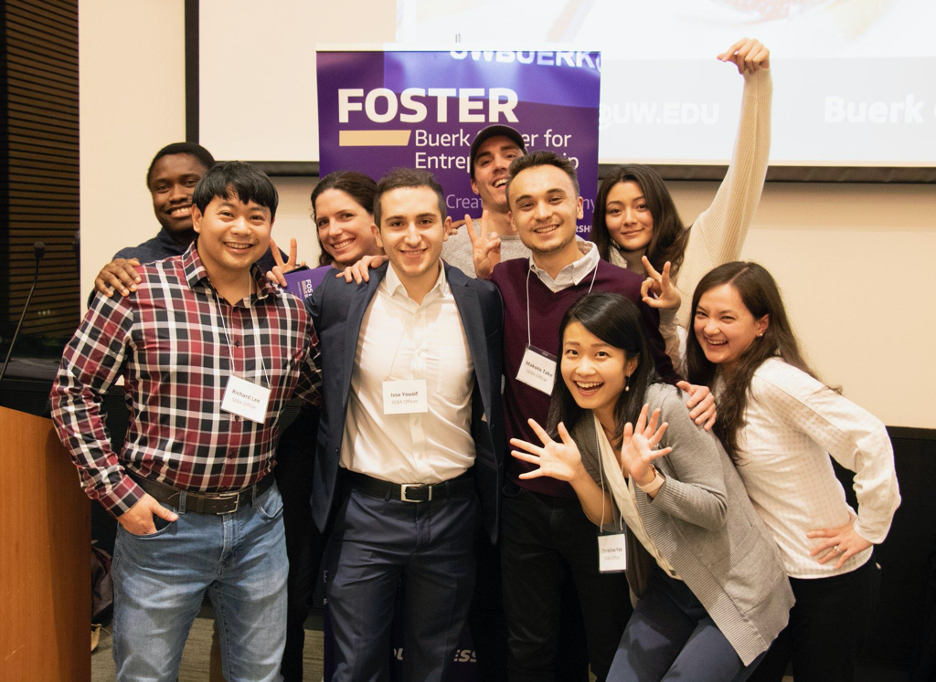 2. Get into your major: Seems self-explanatory, right? SEBA can help. Not only does SEBA connect you with industry professionals, but they also give you the chance to meet more people in your own major.
Not only will you meet more people in your field by joining SEBA, putting a networking STEM club on your major application looks appealing to advisors.
In search of a study group to help you do better on your prerequisites? With over a thousand students on SEBA's mailing list, finding students in your classes is a piece of cake.
3. Get an internship: Seriously, as soon as possible. Instead of waiting around for that perfect internship, get experience in different fields relating to your interests to test out what you are interested in. Then, once it's time to search for that perfect job, you know the career you want to intern under.
Need help networking? SEBA hosts internship panels and career fairs to get you one step closer to your goal. Not only that, but SEBA also offers career fair workshops to help you be more prepared.
SEBA's annual career fairs have over 70 companies participating with big names like Facebook and Expedia recruiting. This year at the virtual fair, each student had 10 minutes to impress recruiters on Zoom, and each company representative got a digital copy of the student's resume via Handshake.
Whether in-person or virtual, SEBA will help you land an internship.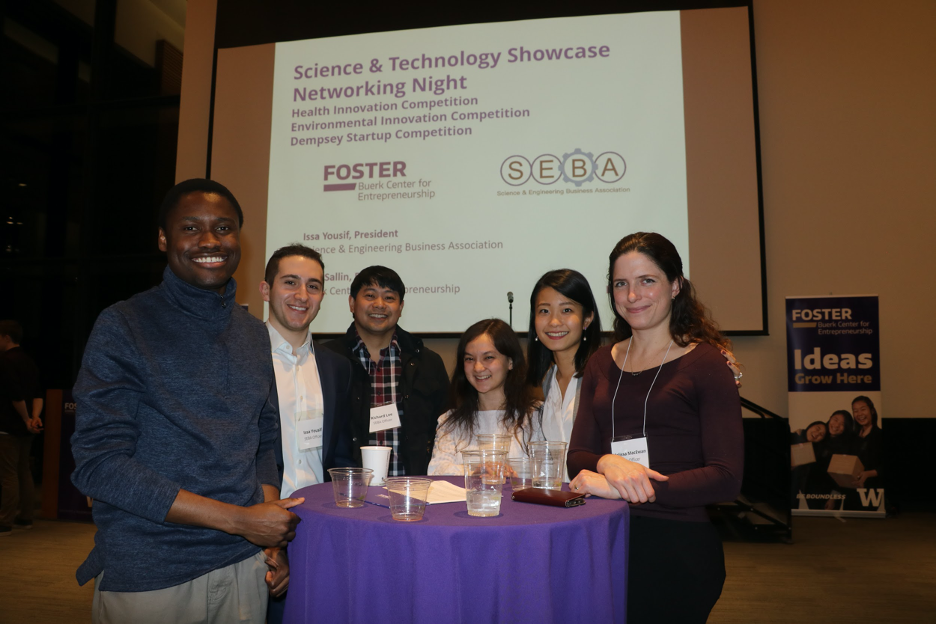 4. Get involved: Whether it's research or entrepreneurship in the field, get involved! Getting your name out there to faculty and industry professionals will help your chances when looking for a job after college.
The Science & Technology Showcase is a great place to start! Through SEBA, you can win prizes for your new technology or scientific discovery.
Don't know where to start? Come to SEBA's faculty lunches to converse with a UW professor in an intimate setting. At these lunches, only the first 10 people to sign up get to go, allowing for a more personal connection to form.
Added plus: SEBA will send you GrubHub credit to get the food of your choice for the virtual lunch!
5. Find a mentor: Find someone who will support you professionally as you get deeper into the STEM field of your choice. As a member of SEBA, you are partnered up with an industry expert to help you out in any way needed.
Your relationship with your mentor can help you exceed in your field by answering any questions, going over your resume and job applications, and even potentially recommending you for positions.
This relationship isn't the only mentorship you'll receive at SEBA. Due to SEBA's close connection with STEM faculty members, professors are always willing to lend a hand.
Join UW SEBA to make these five tips a reality.