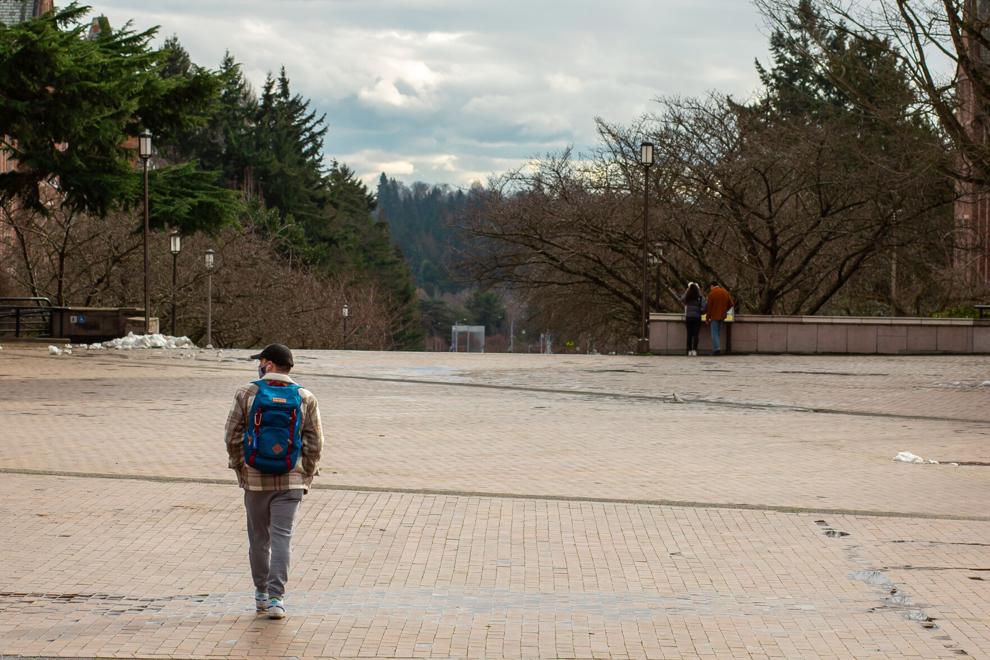 It's that time of orientation where your first quarter classes are being chosen. Whether you've just been accepted as a pre-major or you're a direct admit, choosing classes can be a bit daunting.
Thankfully, UW's MyPlan, the portal in which students build their schedule, holds all the information they'll need to make an informed decision. The only thing left to decide is where to start looking.
The first step if you're still trying to decide what major to pursue is to take introductory classes in the areas you're interested in. At the UW, you must fulfill a certain amount of general education requirements regardless of your path in the future. 
Taking lower level classes in a variety of fields will not only help you meet the general education requirements, but will also give you a bit of insight into what studying a subject will look like later on. This means exploring your options is risk-free, as long as you double check it falls into one of the general education categories.
General education classes satisfy a range of credits from science courses to fulfilling "Natural World" requirements to the social sciences which fulfill the "Intellectuals and Societies" requirements. The university also has language and diversity requirements aimed to make students' education well-rounded.
If you are looking for a bit more structure in your schedule, the UW offers First-Year Interest Groups (FIGs).These are tight-knit academic communities that provide first-year students community with fellow freshmen with similar interests, as well as advice from upper-classmen with valuable experience in their majors.
In a FIG, you and around 25 other students will have the same schedule, including discussion sections. You can find a FIG with anywhere between two and 20 credits covering an array of different topics that satisfy various requirements. All students in FIG also take a two-credit course with their FIG leader and classmates that helps you get acclimated to the university and the city of Seattle. FIGs are a great way to not only make friends in your class but also to learn about taking higher level classes from those with decorated backgrounds at the UW. FIGs are exclusively open to first-quarter freshmen and transfers, so if you are interested, now is the time to do it.
One tool that is extremely useful when deciding not only what courses to take, but also what professor to aim for, is dubhub.pub. This website shows you what the average GPA is in courses at the UW, including averages for each professor. 
Another good tactic for deciding what courses to register for is to do your own research. If you are a direct admit student or already have your sights set on a major, check out the UW's degree audit feature.
The Degree Audit Reporting System (DARS) maps out prerequisites for acceptance into majors, as well as the likely coursework after acceptance. This is also the place to check if you have any high school credits that can be applied to your general education requirements. For instance, if you took three years of a language in high school, you instantly have your language requirement waived.
One important thing to realize is that it is never too early to speak to your advisor. The UW offers professional advisors that can help you map out your academic career. 
An advisor can help you decide what classes to take and when, whether or not a double major or whether a minor is possible, and what areas you should be improving in order to excel. 
Finally, you have access to the UW's First-Year Advising Guide. This guide can help to make your transition into college smoother, as well as provide you with a streamlined experience from freshman orientation to the end of your first year here at the University of Washington. 
Congratulations on getting into the UW, and happy hunting! 
Reach writer William Crockett at huskymedia@dailyuw.com. 
Like what you're reading? Support high-quality student journalism by donating here.