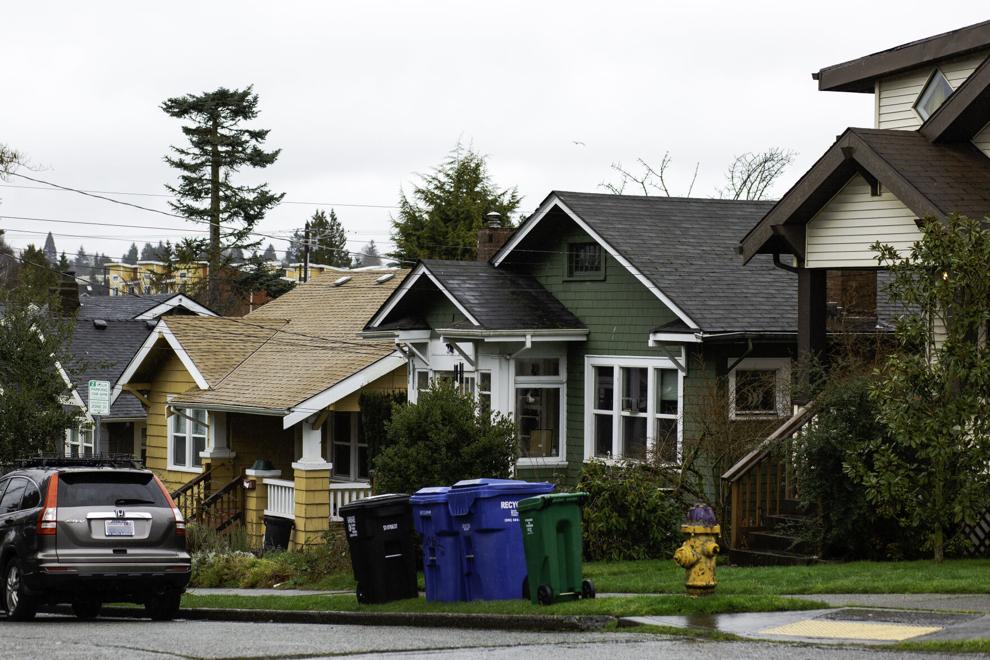 No matter what you think, your landlord is almost always right.
It's time to come to terms with that.
Despite what you think HGTV has taught you about searching for a house, you are not as prepared as you think.
You are not Goldilocks. Three options will not magically appear to you with a perfect house nestled in the midst.
Instead of role-playing House Hunters, listen to the advice landlord Shahirah Mohamed from UW Rents has to offer.
Q: When should students start to look for housing?
A: "I would say as soon as they reserve their house or as soon as they're already settled into their current homes. I would say that early because a lot of times people will already know if they want to renew their lease."
Q: What is the process of finding tenants like?
A: "We never have to go and search, usually because there's always students that are interested in staying — even during a pandemic — at a property that's close by to their school. 
"In order for an application to be turned in, we need everyone to turn in their applications at the same time … in order for us to see if everyone is financially approved and their background check … [is] clear. It's only for the safety of others and so we know that each and every person can meet the … [financial requirements]. So when all that is completed … it's first-come-first-serve.
"But the thing is sometimes in a group, one person in their group would not be qualified, so then you let them know and then we might move on to the next capable party depending on the situation."
Q: What is the average for rent near the UW?
A: "$900-$1,000, depending on location. So, if you're closer to Greek Row, the prices will be more than if you're closer to Ravenna."
Q: How many bedrooms are standard for a house near the UW?
A: "Well the houses are older, so unless they've been remodeled, I would say they average from six to [as] many as 14 bedrooms."
Q: What makes a house more expensive? 
A: "There's different factors. One would be, is the house furnished? Does it come with a couch or a bed? Another would be, does the room have a bathroom [attached to the bedrooms]? Do you have your own bathroom? How many shared bathrooms? Is there a kitchen in the basement and on the main floor? How many refrigerators would there be? It also depends on the updates that a person may have [done] on the house."
Q: Any advice for students?
A: "I would say making sure you have your group together before finding the house. Only because you can't turn in an application for a house unless you have the group. Once you do have the group ready, let everybody know that we're going to be having to fill out a rental application, so that way everyone is already ready to put the money together for a rental application and they already have their paperwork ready. As long as you have your paperwork ready it would be really easy for you to turn in a rental application everywhere."
Q: How has COVID-19 changed the real estate market?
A: "Honestly …  it hasn't impacted us, but I think that's because our homes are located closer to Greek Row. Students like to be close to their school although they're not attending classes."
Q: What do house tours look like now?
A: "We would ask the current tenants 'Are you comfortable with people viewing your home?' and they let us know if they are OK with it or if they're not OK with it. We would only allow groups of two at a time, and we have to make sure that before coming in to their tours that they haven't traveled outside the [United States] for the past 14 days [or] experience[d] fevers or chills — all the stuff that make you at high risk for having [COVID-19]."
Reach Husky Media Editor Martina Povolo at huskymedia@dailyuw.com. Twitter: @Martinapovolo
Like what you're reading? Support high-quality student journalism by donating here.