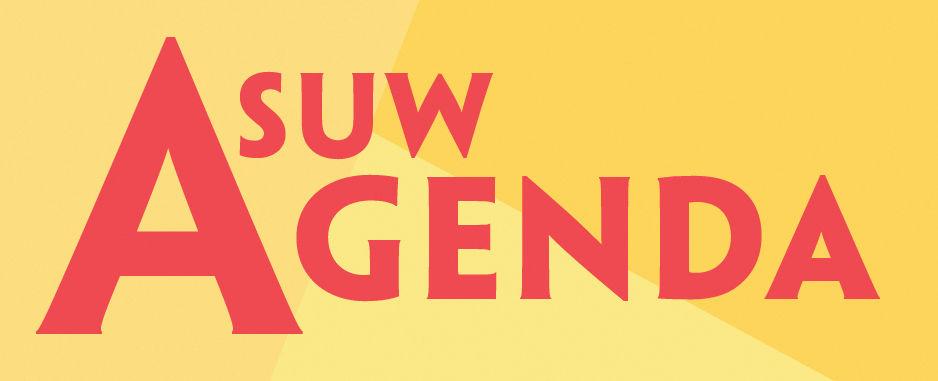 The ASUW Board of Directors (BOD) continued to promote some of its key policies at its April 1 meeting as it pressed UW administration to end its use of prison labor and its formal ties with the Seattle Police Department (SPD), and passed a number of administrative bills. 
Divestment from prison labor
The BOD passed Board Bill 5.10, which calls on the UW to end use of and investment in prison labor. The bill cites poor wages, poor working conditions, exposure to coronavirus, the U.S. Constitution, the roots of the prison labor system in slavery, and passages from the UW's own Supplier Code of Conduct prohibiting "coerced or forced labor." The measure was passed through the student senate 53-3 with one abstention.
"This has been an issue that has been by ASUW before, [and] has fallen on ears that really don't care to hear it," director of university affairs Clara Coyote said. "That is something we could do independent of the legislature, independent of the state as a whole, and something that we need to do, and it's simply just been something none of our leadership has cared enough to do."
Divestment from SPD 
Board Bill 5.11, which calls for the UW's divestment from the SPD, also came from the student senate and was passed by the BOD. It urges the UW to formally sever ties with the SPD, including mutual aid agreements and memoranda of understanding, over cases of racist practices and excessive force.
The measure aligns with one of the seven demands the Black Student Union made last summer as the country protested in support of racial equity and justice. Board Bill 6.08, passed in August, called upon the UW to accede to those demands.
"UWPD is easier for us to manage as the university," Michael Saunders, senate co-sponsor, said. "I think it's going to be easier for us to tell UWPD to step back and allow these other resources that we have to take priority."
Despite the bill's aims, Coyote noted, it is impossible to fully remove the SPD from the UW community, as local businesses are "entitled, from the city, to the services of SPD." As it stands, the SPD has primary jurisdiction over many areas near the UW, including Greek Row and other areas north of Northeast 45th Street plagued by recent safety issues.
Even if the UWPD becomes the primary responder in those places, "SPD is still going to have secondary jurisdiction," Saunders said.
Other notes and passed legislation
Sydney Porter, vice chair of the UW chapter of the nonpartisan student advocacy group Washington Public Interest Research Group (WashPIRG), joined the BOD to discuss the upcoming spring campaign.

"We're continuing our work to protect the environment by tackling climate change through more sustainable transportation systems, like clean cars in Washington, by 2030," Porter said. "And we're trying to ban foam cups and takeout containers and to continue to improve our recycling systems."

WashPIRG's other efforts include fundraising for hunger and homelessness and ensuring accessibility in healthcare and programming, according to Porter. 

Board Bill 2.33 changes ASUW administrative assistants from hourly to salaried workers for spring quarter. This bill is an almost word-for-word repeat ofBoard Bills 2.05 and 2.21, which did the same for fall and winter quarters; the bills cite the difficulty of tracking hours worked remotely.

Board Bill 2.34 rehires Elliott Hansen as the music director for Rainy Dawg Radio.

Board Bill 2.35 rehires Spencer Rex as the director of ASUW Arts + Entertainment.

Board Bill 2.36 rehires Kevin Chou as the webmaster for the ASUW Office of Communications.

Board Bill 2.37 rehires Letauaeletise Hunkin as the director of the Pacific Islander Student Commission.

Another board bill rehires Grace McGuire as the multimedia coordinator for the ASUW Office of Communications.

Board Bill 2.39 appoints Benjamin Chan to the Student Technology Fee committee.

Board Bill 4.04 makes changes to the ASUW personnel policy.

"We mostly just changed a lot of the language about the forcing of people to do something," personnel director Gabby Rivera said, referring to clauses mandating a certain number of an ASUW employee's office hours be held in the HUB, for instance.

Board Bill 4.05 makes changes to the ASUW communications policy.

"This is just catching up to current circumstances like Zoom, Canva Pro, changing around language around accessibility," director of internal policy Antonio Gonzalez said, looking to the Student Disability Commission's recommendations as a reference point.
The BOD meets Thursdays at 5:30 p.m. PST. The meeting schedule and links to join the Zoom webinar can be found on the ASUW website.
Reach Assistant News Editor Matthew Hipolito at news@dailyuw.com. Twitter: @hipolmat 
Like what you're reading? Support high-quality student journalism by donating here.