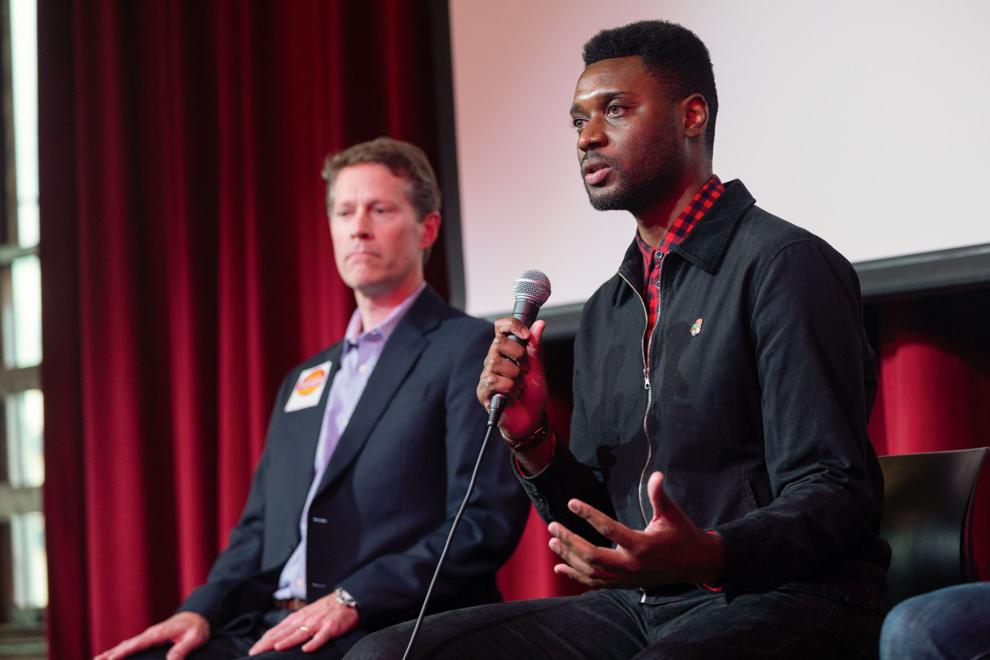 Both Shaun Scott and Alex Pedersen, candidates for the open District 4 seat on the Seattle City Council, co-signed a letter last month urging the city to suspend plans to upzone the Ave.
It was a rare moment of agreement between Scott, a Democratic Socialist, and Pedersen, who has business backing, in a campaign where they've disagreed on just about everything. 
The two competitors angling to represent the U-District and surrounding neighborhoods on the council came into a Tuesday night forum at the University Heights Center with that policy in common and ended the evening with a few more similarities on community issues.
Both signaled support for a local historic district designation for the Ave in theory, with Scott adding a focus on preserving local women- and minority-owned small businesses as well as affordable housing units. 
"The Ave is a special place, it is historic, and we need to do everything we can to protect it," Pedersen, who served in the Department of Housing and Urban Development in the Clinton administration, said.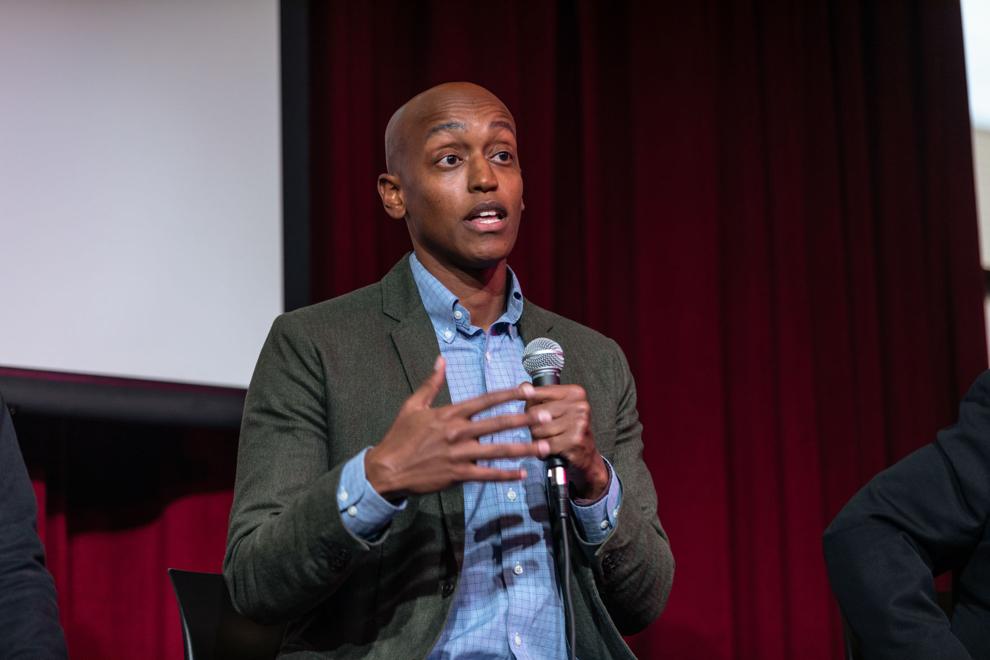 The city council designates historic neighborhoods as preservation districts and establishes a review board of community representatives to protect the use of certain buildings and structures or significant architectural aspects in the area. Pike Place Market and Columbia City, for example, have historic district status in the city.
Longtime King County Councilmember Larry Gossett and his challenger Girmay Zahilay, who also took part in the Tuesday forum and would represent the U-District as well as other neighborhoods on county-level issues, had similar concerns to Scott about this type of designation.
"There is no doubt that this is a historic area that should be protected," Zahilay, who grew up in South Seattle, said. "For me, I'm more interested in making sure people can stay in their homes and people are housed." 
Gossett didn't take a specific stance on the issue.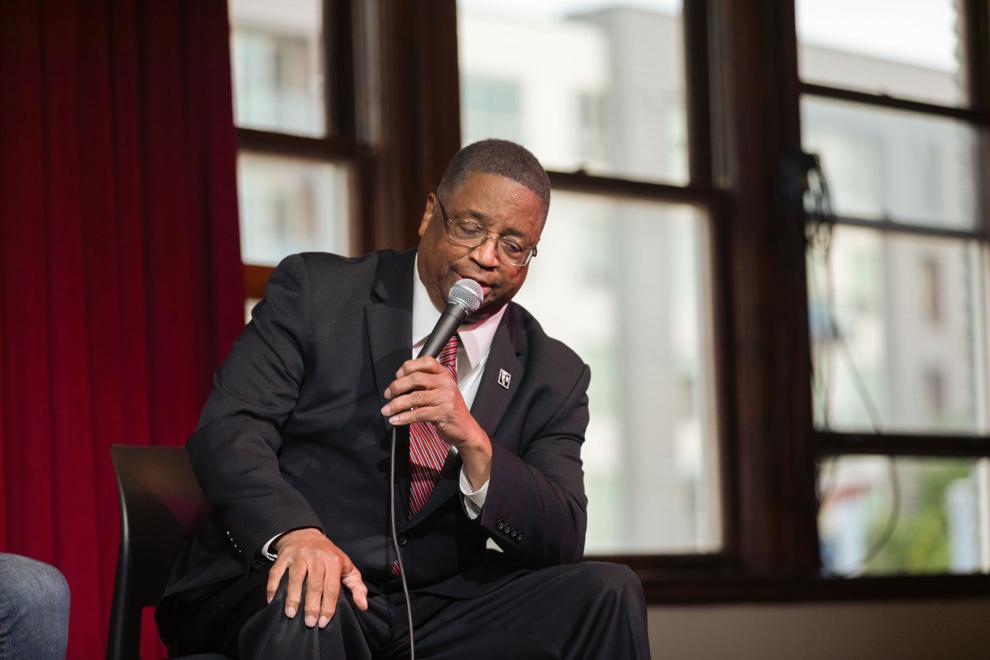 All the candidates endorsed slightly widening Brooklyn Ave. NE to provide efficient transfers from bus transit to the light rail, which will have a stop at 43rd St. expected to open in 2021. 
"I will continue to be very supportive of that idea because I have been a strong advocate of public transit and making it available for as many people as possible in the U-District," Gossett said. The county council is responsible for Metro Transit bus service, public health and human services, and the criminal justice system, among other things.
Scott took this issue as an opportunity to point out that Pedersen did not support the Move Seattle transportation levy to maintain infrastructure and invest in affordable travel options in 2015 or Sound Transit 3 (ST3) in 2016.
"I'm happy to be the only candidate in the District 4 city council race who supported Sound Transit 3, who supported the Move Seattle levy," Scott said. 
Pedersen wrote in a 2016 blog post "ST3 would shovel unfair, regressive taxes onto the people while several large corporations reap the benefits."
All four of the candidates voiced their love for the law enforcement assisted diversion program (LEAD) to improve public safety, while Scott called for a victim advocate in the Seattle Police Department like the UWPD has.
All four candidates supported requiring landlords to replace the low-income apartments they displace through development, an issue coming up more and more with the proliferation of high-rise towers in the U-District. Pedersen argued that upzones encourage apartment owners to sell their properties, which then get knocked down by developers, and affordable units don't get replaced. 
Scott, who is endorsed by the Washington Housing Alliance Action Fund, called for taxing big developers and corporations.
"It's about time that we begin an earnest conversation and an earnest search for progressive revenue that's gonna get us to the point where we can build the social housing that we need and not on the backs of working people in this city," he said.
The event was co-hosted by the U District Small Businesses, U District Community Council, Seattle Fair Growth, Seattle Displacement Coalition, and U District Advocates.
Ballots for the general election were mailed out Wednesday, Oct. 16, and drop boxes opened Thursday, Oct. 17. They close 8 p.m. Nov. 5. Pedersen bested his opponent with 40% of the vote, compared to Scott's 23% in the August primary. Zahilay, meanwhile, won his primary with 56% while Gossett received a little under 37% of the vote.
Reach reporter Jake Goldstein-Street at news@dailyuw.com. Twitter: @GoldsteinStreet
Like what you're reading? Support high-quality student journalism by donating here.