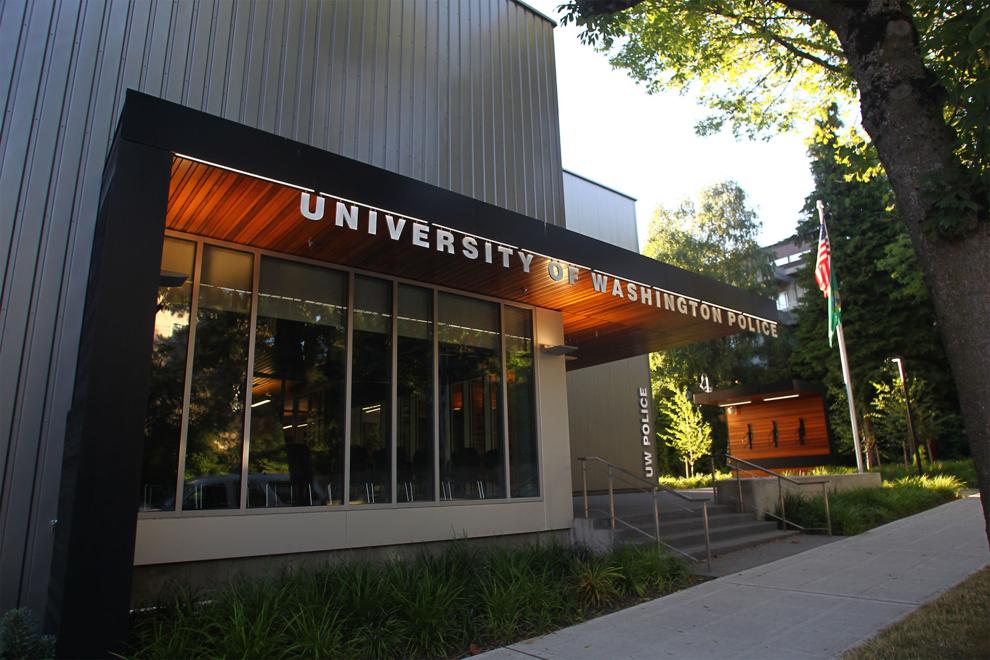 The UW Board of Regents met Wednesday to discuss the relationship between the UW Police Department (UWPD) and the university, as well as the impact of COVID-19 on the upcoming school year. 
As the conversation about racial injustice and police brutality continues nationwide, UW leadership has come under criticism for the recent contract between the university and the UWPD that limits disclosure of records related to discrimination and the inappropriate destruction of records.
State representative and clinical instructor in the UW School of Public Health, Gerry Pollet, wrote a letter this week to UW President Ana Mari Cauce, the regents, and state Attorney General Bob Ferguson, calling on them to "undertake an immediate public review of the recently released contract for UW Police." He argues in this letter, which was prompted by reporting from The Daily, that provisions in the contract violate the state Public Records Act.
Cauce responded in a letter Thursday, saying she had done a review of the contract and that "all police records are retained in accordance with public records requirements and legally required retention schedules." Pollet responded in an email to The Daily Friday saying he was reviewing the university's explanation with open government attorneys and experts.
In addressing this issue at the regents meeting, Cauce noted two steps that the university has taken to create a safer environment for all students. 
"To be very clear, we are not moving towards a community-policing model," Cauce said. "So what we are moving towards is de-emphasizing policing, and instead trying to provide our community support through alternate means."  
Cauce explained that one of the changes is to "limit UWPD response only to those situations where there is a threat or realistic possibility of imminent harm."
She stated that such events include the presence of an armed individual. However, in cases of theft, there is no need for an armed police response as "there is no imminent danger at that time." 
Nonetheless, when police reports need to be made, there will be available options for students. 
"Individuals can report online, and we are developing an online protocol, so you can fill in 'my laptop was stolen this day … Then, we can get back to you with a report you need for insurance purposes," Cauce said. 
However, students who choose not to complete this process online can give their report to an unarmed campus safety officer. 
These changes are planned to be implemented in the fall and more strongly established by the end of fall quarter. 
While the leadership is still completing its analysis, it believes that these reforms can reduce the need for police to be dispatched for these responses by about a third, and therefore reduce overall police presence on the UW campus. 
By fall, the university commits to reducing the UWPD force by at least 20% of 2019 levels.
A "20% reduction is higher than the reduction we've been hearing will happen with the Seattle Police Department," Cauce said. "We think that is a good start. I am not saying that that is the end of it, but I think that is something that we can do comfortably by this fall." 
Additionally, Cauce noted that there will be no more than five police officers, as long as the UW community is not in any clear danger, on campus at a given time. Moreover, they will be required to walk the perimeter and not directly on campus spaces like Red Square. This includes the main campus, the Health Sciences Building, and the parts of campus in U-District. 
While these changes are short-term and are scheduled to be implemented this fall, the university seeks long-term reforms like developing a team of non-police responders who can respond to a variety of calls and possibly increasing the number of security cameras on campus, especially in the high-theft areas. 
"We are still very, very open to other structures and re-imagining campus safety in a different way," Cauce said. 
In addition to covering the university's response to policing on campus, Cauce reviewed the university's actions toward the COVID-19 pandemic. 
"We are looking at not just what we can do for our students and for our university, our three campuses, but we are looking at what we can do for the Puget Sound at large," Cauce said. "And we have very much partnered in having testing facilities both at South Seattle and North Seattle."
The idea is that given the UW's large student community, both on and off campus, the most efficient method to maintain the health of its students is by caring for the larger Seattle community. 
In terms of student housing, the UW predicts that there will be 40% occupancy in the residence halls. However, it is possible that this number could change.  
"There have been universities that have found a real decrease between the number of students that said they were going to enroll and the number that showed up," Cauce said.
Additionally, there are facilities that the UW plans to use to quarantine students, instead of having to send them back home. 
"We have UW Medicine right here," Cauce said. "We can treat students right here." 
Cauce also acknowledged the financial toll that the pandemic has played and can play, given the lower student housing occupancy and the potential decrease in enrollment from out-of-state students. 
"We've been working with [the] state legislature … We've been told that the legislature will do its best to do at most modest cuts in the coming year," Cauce said.
While the fall quarter plans are almost finalized, the university is still assessing what to do for the long-term future. 
"The effects of COVID are not just going to be this year, but we're looking at the whole biennium," Cauce said. 
News Editor Jake Goldstein-Street contributed to this report.
Reach reporter Sheharbano Jafry at news@dailyuw.com. Twitter: @SheharbanoJafry.
Like what you're reading? Support high-quality student journalism by donating here.