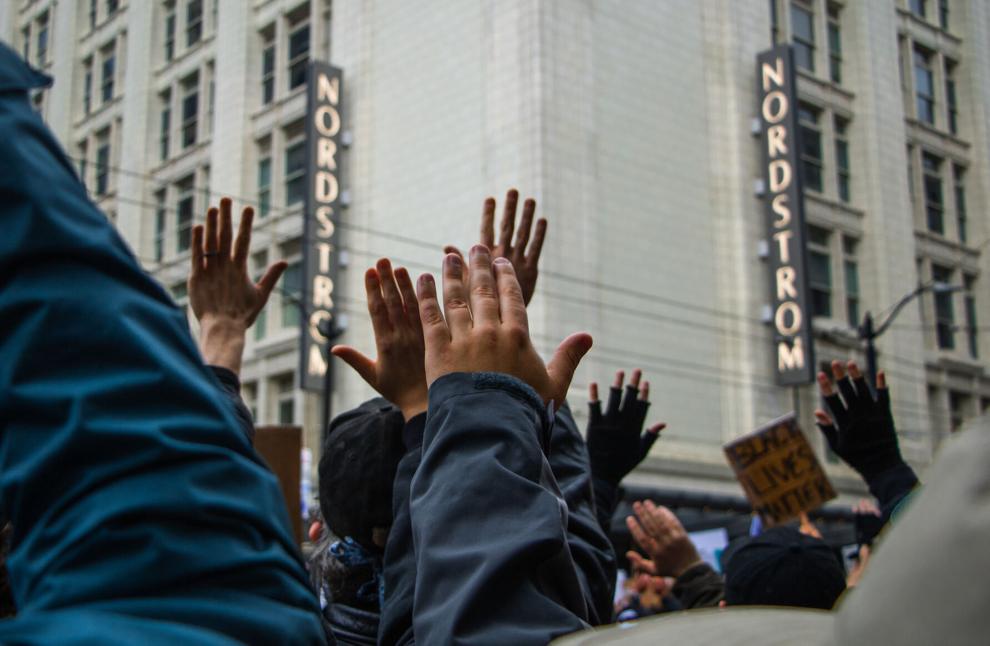 The Black Student Union (BSU) and Decriminalize UW discussed the university's progress toward their demands on equity in a virtual teach-in event last week. 
The event began with an introduction to Decriminalize UW, a coalition formed to call on the university to cut ties with the Seattle Police Department (SPD) and disarm the UW Police Department (UWPD). 
Megan Ybarra, an associate professor of geography, described the coalition's goal to shift money away from policing toward investment in Black student life. 
"The budget is a source of power," Ybarra said. "It's a source of reparations, and it is something that we are deeply invested in."
Since its launch over the summer, the Black Opportunity Fund, which relies on gift money from donors, has been the subject of controversy among advocates who want to fund improvements for students of color through the university's budget. 
"Honestly, asking individual donors is a lack of commitment on the part of the UW," Ybarra said. "The Black Opportunity Fund is great, but that's not what we're asking for; what we're asking for is a long-term budgetary commitment."
In a statement, the graduate student union UAW 4121 called the fund "a recent addition to the parade of indignities, sleights, missteps and white feel-goodery," saying that it treats addressing racial discrimination "as an act of charity, when in fact it should be understood as an obligation." 
Mahilet Mesfin, president of the BSU, said her organization wants to "explore alternatives" but that "it doesn't make sense to ignore the money."
Mesfin said that the BSU has been working with the administration to oversee where the money from the Black Opportunity Fund will go, while also working on other measures, like increasing the diversity credit requirement and supporting a UW variation of the Cops Off Campus movement.
Speakers from the University of California (UC) system, where the Cops Off Campus movement aims to remove police from all UC campuses by September 2021, led a panel here discussing their demands and how university leadership has responded.
"We thought of this as a chance to actually control and shape the conditions on which we would return to campus," Nick Mitchell, an associate professor at UC Santa Cruz, said. 
Mitchell explained that the Cops Off Campus movement in California emerged from both the aftermath of George Floyd's killing and the COLA movement — a push to raise graduate student wages due to the extremely high cost of living near UC campuses. 
According to SA Smythe, a professor at the University of California, Los Angeles, the UC administration's response had been negative, and showcased the need for solidarity "along class lines and racial lines," as well as between universities.
"When we say 'cops off campus,' we mean all of them," Smythe said.
Cutting ties with SPD and disarming UWPD are among the seven demands of the BSU, most of which have not been fully met.
For now, Mesfin said the BSU is taking a break from meeting with the administration to reconnect with the community. 
"The list of seven demands, they're concrete; we're not gonna compromise," Mesfin said. "However, it's not gonna get completed over one summer." 
Reach reporter Elliot Raven at news@dailyuw.com. Twitter: @relliotg
Like what you're reading? Support high-quality student journalism by donating here.