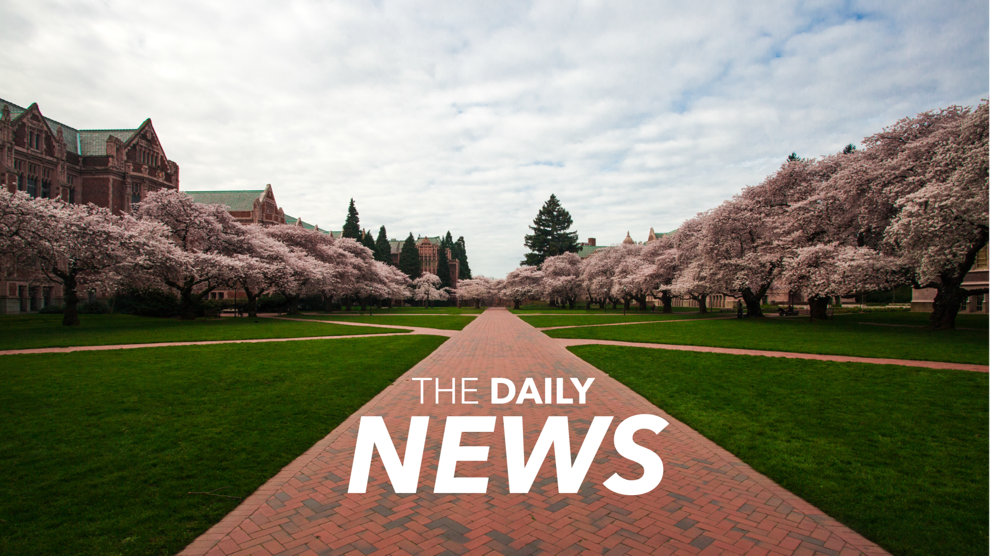 The UW will continue with its fifth quarter of primarily remote learning this spring, university leaders announced Tuesday.
Similar to previous quarters, most classes will be held online, with clinical courses, certain labs, and arts- and performance-based courses being held in person. The time schedule for spring quarter will be posted Friday, giving students an indication what classes will be offered in person versus virtually. 
All undergraduate and graduate students have the option to continue with an entirely remote quarter. However, most classes within the medical school will continue with in-person instruction as much of the coursework deals with learning that must take place onsite in hospitals and clinics.
"Our deans, vice presidents and other leaders are committed to expanding units' in-person services over the course of spring quarter, as state and local health guidelines allow," President Ana Mari Cauce and Provost Mark Richards wrote in their message. "Instructors will also have the flexibility to offer optional, in-person, class-related activities, such as physically distanced advising, so long as students taking those courses remotely are not disadvantaged."
They note that students could have "largely in-person classes" for fall quarter.
"This, of course, depends on the effective distribution of vaccines and on each of us continuing to follow health guidance, such as wearing masks and avoiding gatherings," Cauce and Richards added.
The type of instruction for summer quarter remains up in the air, as the pandemic continues to rage but vaccination is hoped to increase. Cauce and Richards say it will likely be a mix of remote and in-person learning depending on the course of the pandemic in the coming months.
It's unclear what commencement will look like this year; however, Cauce and Richards note that they are in "active discussions about ways in which we can safely and appropriately recognize those who will graduate this year."
Students are encouraged to enroll in the Husky Coronavirus Testing program, which has administered nearly 40,000 tests since the start of the program, with a positive rate of 0.9%.
As of Monday evening, there are 1,245 confirmed cases across the university's three campuses, with most among Seattle students. Fifty UW community members have tested positive in the last 10 days. 
The first screening of UW students for coronavirus took place almost one year ago.
Reach News Editors Jake Goldstein-Street and Ash Shah at news@dailyuw.com. Twitter: @GoldsteinStreet @itsashshah
Like what you're reading? Support high-quality student journalism by donating here.