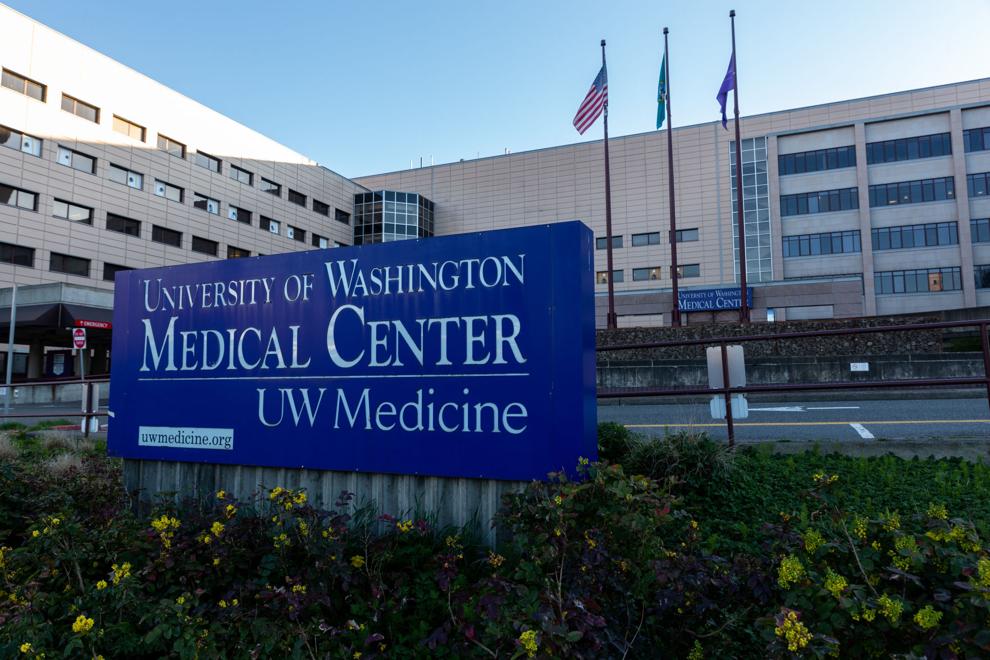 Since last July, the University of Washington Housestaff Association (UWHA), the union representing resident physicians at UW Medical Center, has been caught up in contract negotiations with the hospital.
UW residents, who have only recently unionized, have been facing their second contract negotiation with the hospital since their first contract expired in July. The residents are pushing for more pay, as well as an increased housing stipend.
Residents are doctors who have graduated medical school, but are training in their specialties before being licensed to practice. During this time period, which usually takes from three to seven years, it is common to work long hours with low wages.
Zoe Sansted, UWHA's vice president of operations, said the earliest age people generally start residency is 26, meaning many residents often have children and families to care for. Coupled with high costs of living in Seattle and medical school debt, which can exceed $200,000, the residents argue they should receive better compensation. 
According to their current contract, UW residents have a starting salary of $58,000, which increases about $2,250 each year they are in the program. 
The residents are looking for a pay increase, as well as guarantees that their wages will rise with inflation, which the current offer from the UW leaves out, Sansted said. By helping to pay for housing in Seattle — which the residents cite as a main reason they deserve a pay bump — will help UW Medicine attract more diverse classes of residents.
When their contracts expired 10 months ago, the residents were initially met with the difficulty of being asked to negotiate their new deal during working hours, when they were busy with other duties such as seeing patients. The union was able to agree upon a meeting time with the UW, but then, the COVID-19 pandemic hit.
Dr. Kisha Clune, the union's lead negotiator, said when COVID-19 initially hit the area, negotiations stopped. Her main concern at the onset of the outbreak was patient health. 
"Negotiations take time away from seeing patients," Clune said.
Sansted added that many residents also began looking for extra hours for financial reasons, as the economic fallout of the pandemic may have caused their spouses to lose their jobs.
The pandemic is likely to muddle negotiations even further, as all U.S. hospitals are hemorrhaging money taking care of coronavirus patients. In addition to losing their main revenue stream, non-emergency procedures that have been furloughed in an effort to prevent the spread of the virus, hospitals are having to contend with a spike in the cost of personal protective equipment. 
"We have attempted to make a compelling offer as part of bargaining, taking into account the value residents and fellows bring to our healthcare system, remaining competitive as an employer and training institution, balanced with our system finances," UW Medicine spokesperson Susan Gregg told The Seattle Times.
The moratorium on elective and non-urgent procedures during the pandemic, for example, has resulted in nearly half a billion dollars in losses for UW Medicine, as of Tuesday.
But despite the financial woes the hospital is facing, Clune worries the UW will use coronavirus as "an excuse not to pay us a living wage." 
She emphasized that the economic impact of the pandemic will hit everyone, and that healthcare workers are by no means the only ones affected. 
"What really matters is the workers," Sansted said. Both doctors stressed that their struggle is one shared by the thousands of non-healthcare workers on the frontlines of the pandemic. 
As negotiations continue, the next meeting between the union and UW Medicine will be held May 14.
Reach contributing writer Victoria Park at news@dailyuw.com. Twitter: @mermaidforthis1
Like what you're reading? Support high-quality student journalism by donating here.