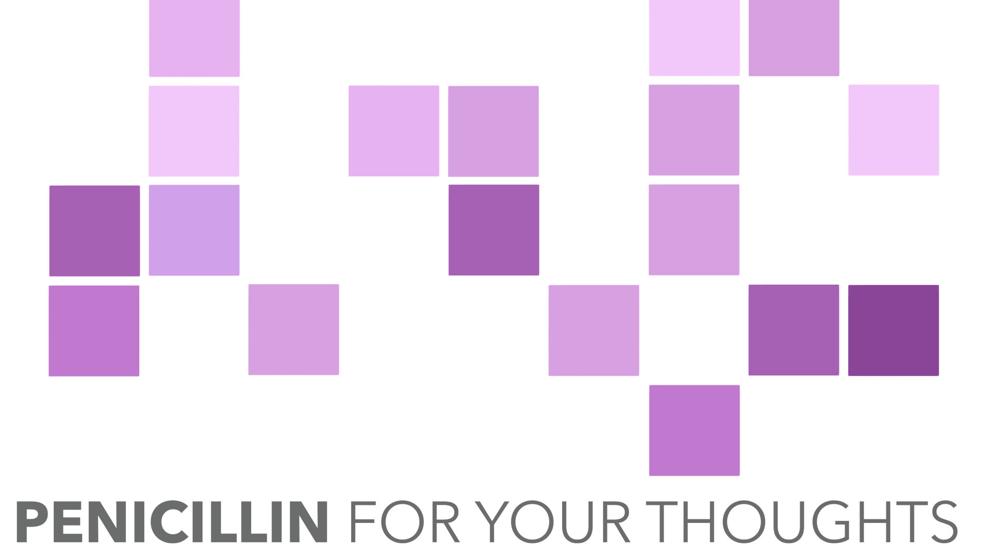 Editor's note: Penicillin For Your Thoughts is a weekly column by pre-med Theresa Li where she explores the day-to-day of students pursuing medical school.
The medical school prerequisites are notorious for being weed-out courses. From physics to organic chemistry, the stress of these classes is further exacerbated by students being ever-aware of the deadly consequences of failing them.
Grades are objective proof of academic competence, yet sticking strictly to the checklist classes shows a lack of creativity and curiosity for the field of medicine. 
This week's column compiles a short list of elective humanities courses that, although not explicitly required for medical school, have proven unexpectedly insightful and inspiring to pre-med students at the UW.
PHIL 242: Introduction to Medical Ethics
Medical controversies divide people more than almost any other subject. Physicians spend their lives learning to navigate the minefield of personal and religious beliefs with tremendous finesse. Many medical schools, the UW School of Medicine (UWSOM) included, have begun requiring applicants to take the Computer-Based Assessment for Sampling Personal Characteristics (CASPer), an online test that gauges an individual's personality and instincts. 
Although the UWSOM does not consider the results of the test in their decision, having the requirement at all reflects the desire for applicants to be aware of their natural tendencies and biases, speaking volumes about the importance of studying ethics and philosophy on the journey to becoming a physician.
"Students don't need to have any background in ethics or even in philosophy to take the course," assistant professor Carina Fourie, who teaches the course twice a year, said in an email. "It is designed to teach students how to do medical ethics from a philosophical perspective."
The class is structured around case studies such as euthanasia, abortion, and genetic engineering. According to Fourie, students are also taught to write philosophical essays, "a significant skill … that students can use to improve their writing and argumentation in any field."
Audrey Huang took the class as part of the bioethics minor and recommended the course for its objective, unbiased analysis of polarizing topics.
"Learning about both sides of everything was really powerful," Huang said.
Fourie also emphasized this broadened scope on ethics students attain from the course and can be important for future doctors to navigate tough interactions. 
"To be a good doctor or nurse requires an understanding of how inequities, such as the stigma and discrimination faced by people with disabilities, can negatively impact the quality of healthcare and how that impact can be avoided," Fourie said.
GWSS 357 A: Psychobiology of Women
The department of gender, women, and sexuality studies (GWSS) is relatively obscure on campus, and that fact alone acknowledges the unfortunate lack of course diversification at a STEM-heavy school like the UW and the subsequent missed opportunities of pivotal, eye-opening learning. The Psychobiology of Women class was like that for senior Naomi Desai (see "Fears pre-meds don't tell you").
"That class was insanely interesting," Desai said. "[There's] so many things you're naive to … eating disorders, birth control. I got to do a presentation on the medicalization of the woman's body, how we view periods and menopause as a medical issue when it's just a natural human body process." 
Professor Nancy Kenney has taught the course for decades at the UW and has seen generations of pre-meds become enlightened on issues they were unbelievably ignorant about.
"The most powerful takeaway I hear from students is their surprise and infuriation that they were not made aware of the facts about how female bodies work earlier in their lives," Kenney said in an email. "Cultural assumptions about the female body have often warped or limited what we know about biology and behavior of female-bodied individuals."
"But to me, the greater value is in the way the course complicates the meaning of 'woman.' It addresses assumptions that the public, including physicians, make about bodies that they see as female and the impact of those assumptions of people's lives."
Kenney, who retired this past summer, will continue to teach the class at least once a year in the spring. 
"I love helping students who are dedicated to natural science understand that science is very much influenced by culture in ways that affect what scientists ask, how they ask it, and how they interpret data from their studies," Kenney said. 
ANTH 215: Introduction to Medical Anthropology and Global Health
The UWSOM dictates six quarters worth of social science courses to accompany your STEM classes, and you'll find that's more or less the case across the country. The requirement foreshadows the humanities courses mandated by medical schools in their MD programs. 
ANTH 215 is a teaser for the upcoming cultural competency classes you'll be taking in medical school. 
"You talk about things that happen in medical school that aren't as broadcast," senior Colton Merdich said. "We dove into different case studies on medical malpractice and things that physicians weren't aware about because of certain cultural groups."
Going hand-in-hand with medical ethics, understanding the perspectives of unfamiliar groups is critical in building connections with people on a meaningful level, connections that might facilitate healing in ways science could never reach.
The other unforeseen benefit of taking humanities classes during the undergraduate years is adjusting to a different learning style. You can't expect someone who has never taken a physics class to ace physics in medical school any more than you can for sociology or psychology. To avoid feeling out of your element, try taking a low-stakes trial class like ANTH 215. How you like the class might be indicative of how you'll respond to patient groups or professional peers in the future.
A medical school applicant is not going to stand out for loving biology. One option might be to carve your way with research labs and impressive shadowing experiences, but with the way medical schools are revamping applications to consider character and personal interests, try turning to the humanities. You might find a more personal connection to medicine by studying the arts.
Reach columnist Theresa Li at science@dailyuw.com. Twitter: @lithere_sa
Like what you're reading? Support high-quality student journalism by donating here.