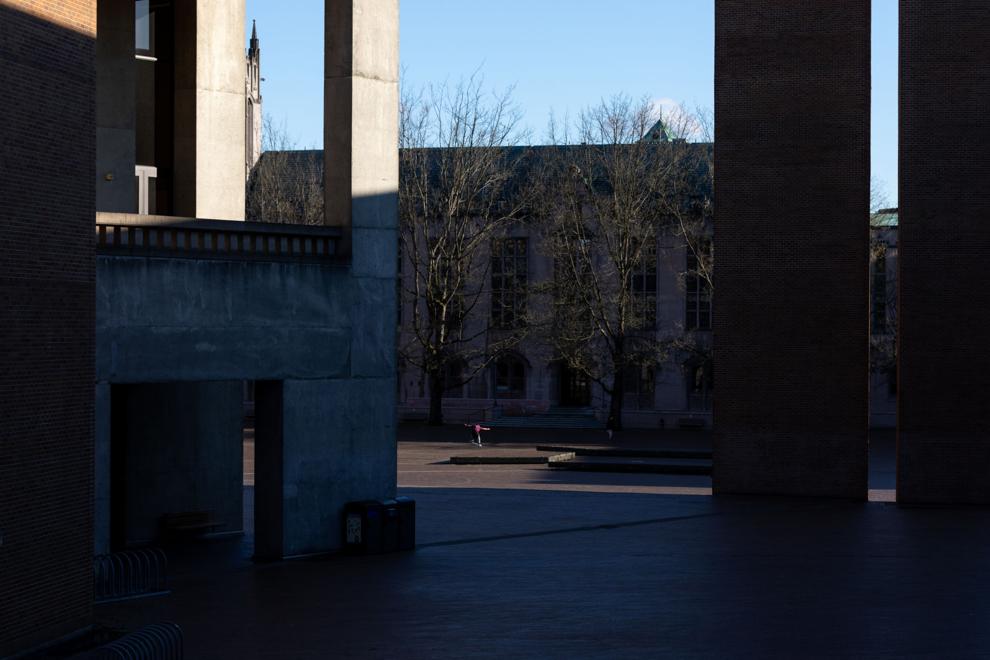 With COVID-19 leading to social distancing that is restricting standardized test opportunities around the world, the UW will not require autumn 2021 applicants to take the SAT or ACT exams, the university's Office of Admissions announced.
Not submitting a test score for one of these two exams will not "harm any applicant in the review process," the office's website reads. 
Under normal circumstances, high school juniors would be taking the tests this year and using them for their applications during the fall.
The exams, which students sometimes spend months studying for, have been canceled across the country by the College Board, the organization that administers the tests. The next SAT testing day is scheduled for June 2, but that is subject to change.
Director of admissions Paul Seegert said in a March 20 email that they were "monitoring SAT and ACT test availability."
"We allow applicants to take the SAT or ACT through December even though the application deadline is November 15," he said. "For now, we are hopeful that fall test dates will remain open."
The UW is not the first school to make this change, as Seattle University even took it one step further, announcing standardized testing would be optional permanently starting for fall 2021 applicants.
Citing the need to develop a more inclusive admissions process, the SAT and ACT exams have long drawn the ire of critics as needing to be updated or thrown out entirely. Families with more money, for example, can hire tutors or pay for prep classes ahead of the exams.
"The use of standardized testing as an admissions requirement is based on long-held, but biased, assumptions about their predictive power," Seattle University Provost Shane P. Martin said in a statement. "There is mounting evidence that standardized exams are not significant predictors of first-year student success. Furthermore, standardized exams have a demonstrable and disproportionately negative impact on populations of students systematically excluded from higher education."
More than 1,100 have deemphasized the tests by making admissions decisions without them for at least a substantial number of students, according to FairTest.org.
Seegert did not immediately respond to a request for comment on the possibility of suspending the testing requirement permanently.
The UW has also made changes to testing requirements for international students. While they are still required to submit English proficiency exam scores, given the challenges of testing during the COVID-19 pandemic, the university will also accept Duolingo English test for applicants summer or autumn 2021 applicants.
For admitted students coming to the university this fall, the admissions office has assured students that all Advanced Placement and International Baccalaureate exams will be credited the same, even as formats have been forced to shift.
Reach News Editor Jake Goldstein-Street at news@dailyuw.com. Twitter: @GoldsteinStreet
Like what you're reading? Support high-quality student journalism by donating here.