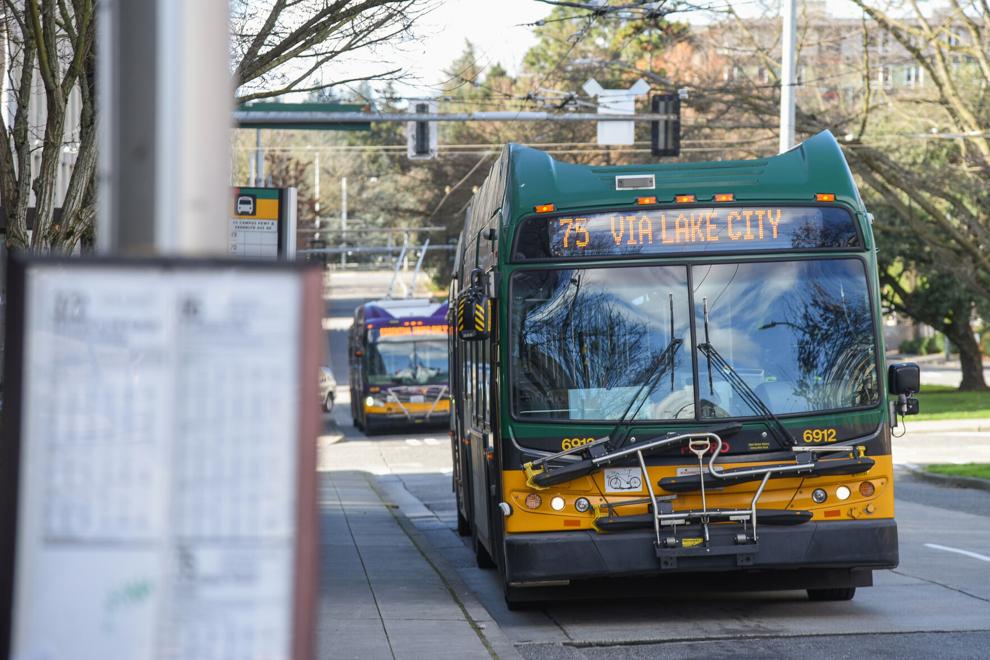 The Universal Student U-PASS Advisory Board (UPASSAB) voted Wednesday to continue the suspension of the U-PASS public transit program for spring quarter.
The U-PASS has been suspended since fall quarter due to social-distancing policies and transportation service reductions stemming from COVID-19. The U-PASS fee was not charged, and students lost their usual unlimited access to local public transport.
A temporary U-PASS will continue to be available for the spring quarter. The rate for an opt-in pass, valid for the duration of the quarter, is $150. For the spring, it will be active from April 1 to June 30. 
The UPASSAB oversees the U-PASS program and is responsible for its prices and accessibility each quarter, according to Caryn Walline, the UW Transportation Services commute options and planning manager. In June, the ASUW authorized the UPASSAB "to suspend the Universal Student U-PASS fee on a quarter-by-quarter basis in emergency situations."
Regional transit agencies are requiring passengers wear a mask while on board and could deny them service otherwise, Walline said, and a recent executive order from President Joe Biden mandates mask usage on federal property and public transportation. 
"Each agency is following enhanced disinfecting and physical distancing policies to ensure the health and safety of customers," she added. 
Students will still have alternative transit options available.
Aside from the quarterly U-PASS, the ORCA LIFT program will continue to provide discounted public transport for those who are qualified as currently making "less than double the federal poverty level." You can learn more and apply online by visiting the Public Health — Seattle & King County website.
UW students and staff can visit the UW Transportation Services website to find out more details on UW transit routes that are impacted, as well as links to each transit agency's website with up-to-date COVID-19 information.
All UPASSAB meetings are open to the public, and students are encouraged to attend to provide feedback. The UPASSAB can be reached at upassab@uw.edu. 
Reach reporter Christopher Kim at news@dailyuw.com. Twitter: @ChrisJYKim
Like what you're reading? Support high-quality student journalism by donating here.