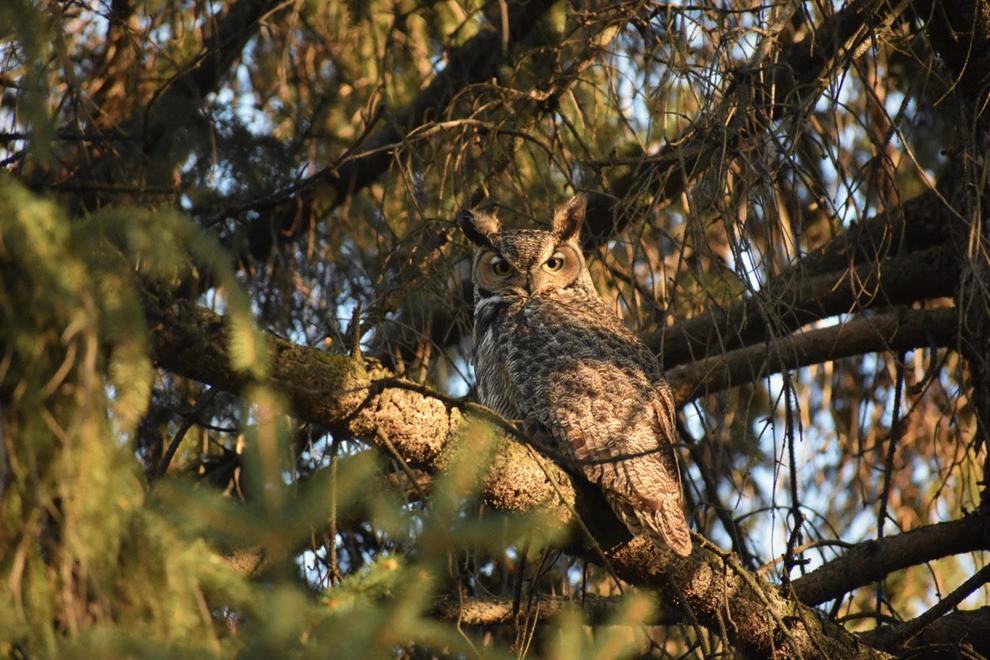 The global disruption caused by COVID-19 has presented researchers with a unique opportunity to investigate its impacts on humans and the environment. Here's how some UW researchers have carried out their projects remotely amid the pandemic. 
'Mobility, productivity, and well-being'
One aspect of the COVID-19 impact is the changes that come with social distancing and stay-at-home orders.
Anne Vernez Moudon, professor emerita in the department of urban design and planning, is part of a research team studying how people are coping with limited mobility during COVID-19. 
To assist with this research, Moudon said they created a survey that incorporates themes of mobility, productivity, and well-being. 
The results will provide information that can guide future approaches to reducing traffic congestion and air pollution, and the team is planning to deploy similar surveys in a few months. However, Moudon said they don't know how different the situation will look by then.
"We hear from colleagues in the transportation sector that people seem to be doing OK working from home now, but no one knows if this sentiment will prevail in a few months from now," Moudon said. "It'll be interesting to find out how this changes as businesses open, but many people will continue to work from home."
The survey was posted late April and will remain open until June 8. Moudon said they distributed the link through many mailing lists, which identified one of the challenges that come with conducting research remotely.
"Access to email lists and various social media is becoming a way for scholars and researchers to connect with people, but it is difficult to do 'scientific' research this way," Moudon said. "You can't really generalize findings from the results since you cannot describe the characteristics of the sample population you are drawing from."
In spite of this, Moudon said this project is still significant in that it could not have been conducted under normal circumstances.
"It would be difficult for scientists to carry out a study where a large portion of the population must stay home," Moudon said. "In this sense, COVID-19 is the natural experiment that could not be planned."
'How communities are being resilient'
There is also a lot of emerging research on how COVID-19 is affecting individuals and families within communities. Nicole Errett, a disaster and public health policy researcher in the department of environmental and occupational health sciences, is one of the leaders of a qualitative study in King County looking at how people are adapting to and coping with the impacts of the pandemic.
Participants completed an online survey that asked questions about their demographics, well-being, and any protective actions they've taken in response to COVID-19. The survey also allowed participants to tell a story about their experience during the pandemic.
Errett said the idea for the study came from hearing about how people were experiencing the various impacts of COVID-19 in her own community and how they were coming together to support one another.
"This event is so novel, it's really unprecedented in its scale and scope in modern history," Errett said. "This study will really be able to bring out these kinds of emergent activities and help us look at how communities are being resilient."
The study was closed for submissions May 5 and received over 800 responses. Errett said they have also partnered with other universities to conduct similar studies in other places around the world.
Although the COVID-19 pandemic is vastly different from other extreme events she has studied, Errett said this project doesn't stray far from her usual work.
"I'm a disaster researcher so I research the impacts of extreme events and the impacts of different policies and programmatic solutions to them," Errett said. "This is what I do all the time, to try to study the impacts of disasters and how we can be better prepared for them."
As they begin analyzing the responses to the study, Errett said she is glad to be able to do this kind of research and improve preparedness for future disasters, whether they be pandemics or extreme weather events.
"We're studying a disaster but it's more than that," Errett said. "It's going to change the world."
'A time to connect with wildlife'
This spring, Olivia Sanderfoot, a Ph.D. candidate in the UW School of Environmental and Forest Sciences, was planning to study the effects of smoke events on bird behavior. But in the wake of COVID-19, she had to put that fieldwork on hold and come up with a different research topic. 
Social distancing has contributed to recent decreases in air pollution and noise pollution, which also impacts bird communities. Sanderfoot said this was the perfect focus for her new project, since there isn't much literature on how birds are affected by pollution.
Sanderfoot said she also wanted to get people involved in an activity she's really passionate about: birding.
"I take great joy in birding, it's something that is incredibly meaningful and I've seen it transform people's connection to nature," Sanderfoot said. "I thought that could be something valuable to share with a community that was really hurting during the pandemic."
Sanderfoot launched her project at the beginning of April with the UW's Quantitative Ecology Lab. To participate, volunteers need to survey birds for 10 minutes at least once a week through eBird, a citizen science app. This process will be repeated next spring to compare the data to a season not affected by social distancing.
The project has 883 volunteers as of May 26 and data collection will continue through June 30. Sanderfoot said it's amazing to have so many people interested in her research.
"It's a big deal to get this many volunteers for any project, much less one where we're asking people to spend time collecting data, potentially learning a new skill if they haven't been birding before," Sanderfoot said. "The fact that people were willing to do that makes me feel like my work is important and valued."
As more volunteers sign up, Sanderfoot said she hopes they will see this as an opportunity to connect with nature while still following public health guidelines.
"There really isn't any need to stray from your backyard in order to participate in this study, that's the whole point of it," Sanderfoot said. "We hope people will use this as a time to connect with wildlife that they can see in their own backyards."
Reach reporter Shannon Hong at news@dailyuw.com. Twitter: @shannonjhhong
Like what you're reading? Support high-quality student journalism by donating here.