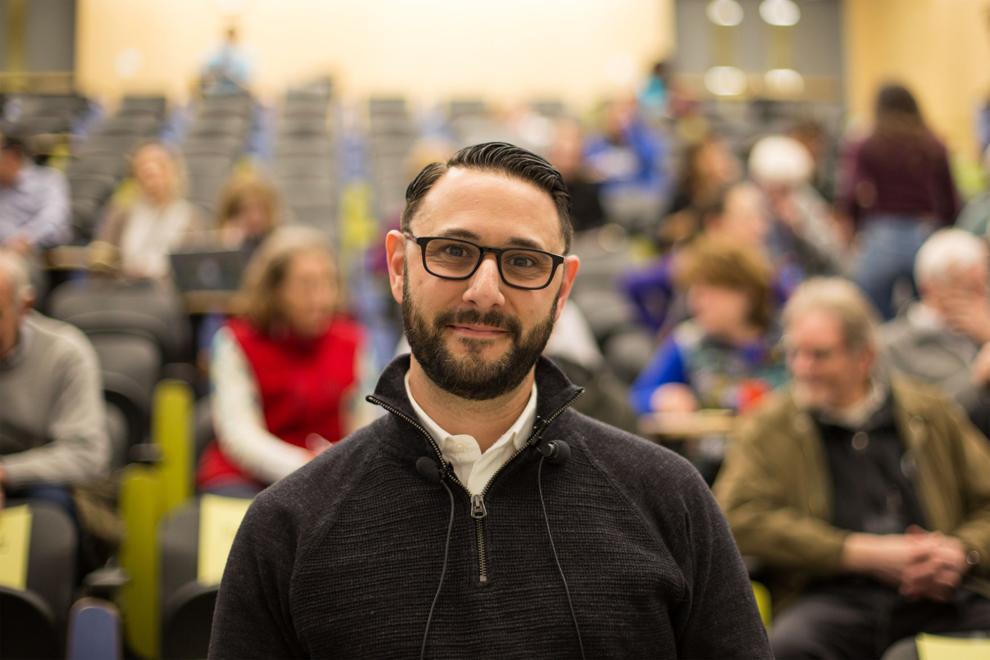 Dr. Vincent Intondi spoke at the UW on Thursday in Bagley Hall to discuss the intersection of nuclear weapons policy and the fight for racial equality in the United States.
Intondi is an associate professor of history and director of the Institute for Race, Justice & Community Engagement at Montgomery College. The event's sponsors included Washington Against Nuclear Weapons and Health Alliance International.
This issue is incredibly timely given America's current stance on nuclear weapons. President Donald Trump plans to spend $1.2 trillion on nuclear weapons over the next 30 years, which is over 20 percent higher than the previous price tag, according to the New York Times. This policy shift is diametrically opposed to the ideology of former President Barack Obama, who spoke in favor of nuclear disarmament in his first major foreign policy speech in Prague, Czech Republic, in 2009.
"To put an end to Cold War thinking, we will reduce the role of nuclear weapons in our national security strategy, and urge others to do the same," Obama said.
Intondi's lecture stressed the proactive role of black people in fighting back against the use of nuclear weapons in Japan in 1945 and beyond. While most of America applauded former President Harry Truman's decision to drop the bomb in Hiroshima and Nagasaki, prominent African-American leaders railed against it and related it to the fight for equal rights.
"He spent the day with the atomic bomb survivors and said 'the bomb that hit you was the atomic bomb, and the bomb that hit us was racism,'" Intondi said of Malcolm X.
Additionally, Martin Luther King Jr. first spoke out against the bomb in 1957.
Meanwhile, just a week after the bombs were dropped, a Gallup poll found that 85 percent of Americans supported Truman's move.
Throughout his lecture, Intondi implored the crowd to act on this issue that he put in the rare category, along with climate change, as having the ability to erase civilization as we know it.
"Hope is the biggest way to resist, but hope is only a beginning," Intondi said. "Hope is not a substitute for action, it's the basis for it, so we need to find hope in who came before us."
That being said, Intondi recognized the limitations of activism in a country where change comes slowly.
"I know that nuclear weapons are probably going to still be here and so will racism when I die, but if it's a little bit less for my students, for my young niece, for my future children, then it's all I can do," Intondi said. "It's all any of us can do."
After the event, Susan Donaldson walked around the lecture hall handing out yellow sheets of paper outlining "steps toward justice and peace."
"It's frustrating that we don't see that this is totally wrong," Donaldson said. "It could kill us all."
Intondi explained his argument in greater detail in his 2015 book "African Americans Against the Bomb: Nuclear Weapons, Colonialism, and the Black Freedom Movement."
Reach reporter Jake Goldstein-Street at news@dailyuw.com. Twitter: @GoldsteinStreet