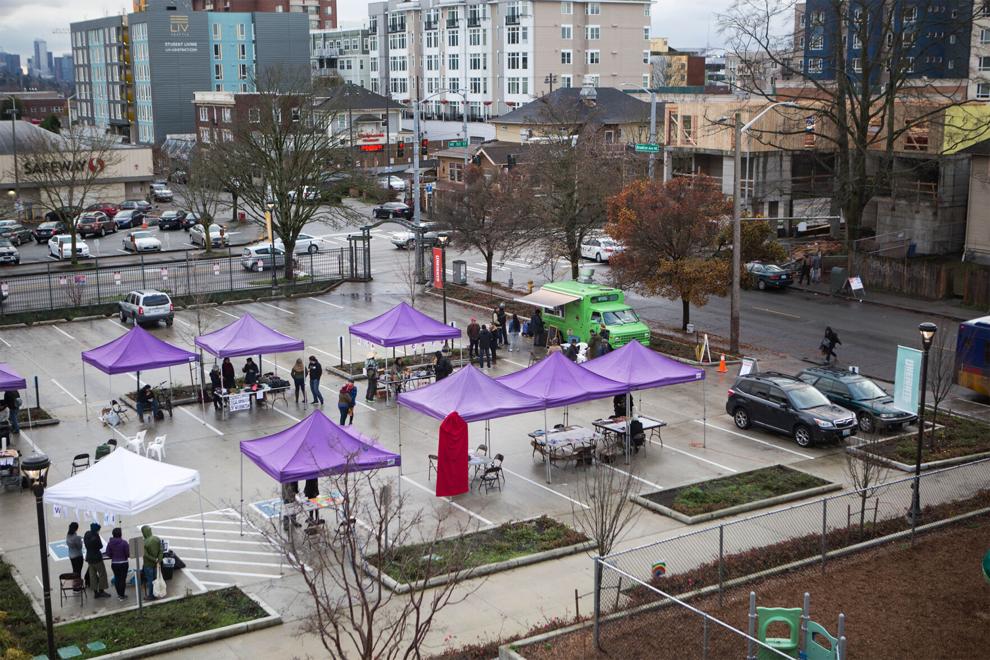 Last month, Seattle expanded two of its Health One response units to U-District and Ballard to primarily serve the two neighborhoods. 
The first unit serves the downtown area and the Capitol Hill neighborhood, while the Health Two unit team dispatches from the fire department's Station 17, located at 1050 NE 50th St. in the U-District.  
The Health One program was launched in 2019 with the aim of sending a team of two EMT-trained firefighters and one social worker from the Human Services Department's Aging and Disability Services Division to answer non-emergency 911 calls, like medical requests, behavioral and mental health crises, substance abuse, or provide other social services. 
"Ballard and the U-District have seen an uptick in people experiencing homelessness and behavioral health crises," Don Blakeney, executive director of the U District Partnership, said. "It made sense for us to be the next wing of this program."  
When someone calls 911, dispatchers send the appropriate response based on their assessment of the severity or emergency of a given situation, Blakeney said. 
A call for defunding the police and investing in mental health resources for communities followed last summer's Black Lives Matter protests. In Washington state, 175 people have been shot and killed by the police over the course of five years, 61 of whom were experiencing mental illness, according to a Washington Post database.
"Our shared goal in the University District and throughout Seattle is a more effective intervention that proactively links each person who is in crisis on our streets to the essential mainstream services they need, rather than reacting and sending them to expensive visits to emergency rooms or, worse, the criminal justice system," Seattle City Councilmember Alex Pedersen said in a statement. 
In the city's 2021 budget, Mayor Jenny Durkan approved a 20% cut from the Seattle Police Department's budget and allocated this money toward research, investment in community alternatives to police, and task forces.  
"Instead of sending a police officer, maybe we'll get someone who can maybe better address the needs of the individual for these complicated issues," Blakeney said. 
Fire Lt. Kenny Stuart, the president of the Seattle Fire Fighters Union IAFF Local 27, said the new program allows for first responders to better serve and protect their communities. 
Before the Health One program, firefighters were limited in the options they had to support these mental health, behavioral, or substance abuse crises. They could either send the individuals to the emergency room or leave them after deeming their crisis to be non-life-threatening. 
"Health One will spend more time with each individual," Stuart said. "So where we can go on 20 or 30 responses in a 24-hour shift, Health One may only go on three, four, or five in a shift." 
The Health One units will provide assistance in non-medical emergencies like helping guide distressed people to mental health resources, counseling, housing, and more. 
"They bring their skills, abilities, resources, and experience into that cohesive unit to provide the best care and the best service to the client," Stuart said. 
Firefighters receive additional training in de-escalation tactics as well as in building communal relationships through connecting people to appropriate programs and services. 
"It's worked out great, because firefighters have a certain skill set and social workers have a certain skill set," Stuart said. "They're both needed to deal with these complex patients." 
Reach reporter Jadenne Radoc Cabahug at news@dailyuw.com. Twitter: @jadennecabahug
Like what you're reading? Support high-quality student journalism by donating here.