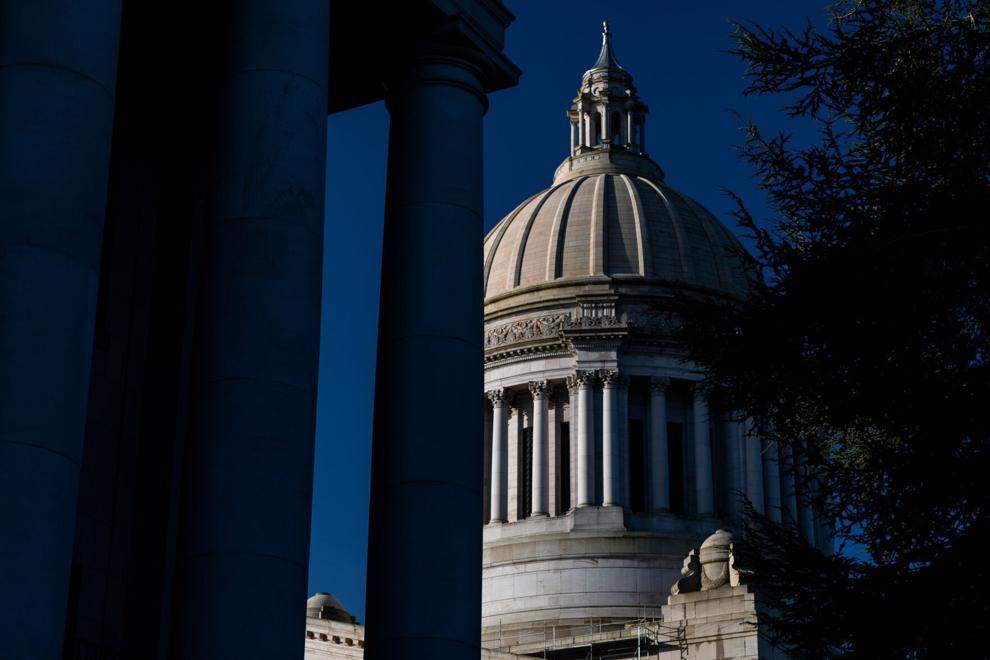 Washington could soon be introducing new education for incarcerated populations. 
House Bill 1044, sponsored by Rep. Mari Leavitt (D-University Place), is the latest in a series of measures seeking to expand education access for imprisoned Washingtonians. 
"Ninety-five percent of incarcerated folks are released, and it's critical that they have a skill in order to get back," Leavitt said. "The data shows that educational programs are one of the proven ways to reduce recidivism rates." 
HB 1044 expands upon a pilot program established in 2017 that provided state funding for incarcerated individuals meeting certain criteria to enroll in post-secondary education programs. Previously, those who wanted to enroll in such programs had to pay for them or find an outside sponsor. 
To qualify for state funding under the new rules, an individual must be within 10 years of release, must not already have a postsecondary degree, and must participate in a program which aligns with their individual re-entry plan that they work out with the state. 
The bill simplifies the language that governs the state's department of corrections and broadens it in scope. Under the new rules, incarcerated individuals may participate in "any postsecondary degree or certificate education program," including pre-apprenticeships, up to a bachelor's degree. 
The new rules, which passed nearly unanimously out of committee last week, would also detail additional support for incarcerated individuals with special needs, require the state to take into account education status when deciding whether to transfer an incarcerated individual between prisons or release them to their home county, and help incarcerated individuals fill out student aid applications. 
Many people earn degrees while in prison. During the 2019 fiscal year, incarcerated people in Washington earned 82 associate's degrees, over 750 GEDs, and almost 1,200 vocational certificates, according to a report released yearly by the board that oversees community and technical colleges in the state. The state aimed for similar numbers for the 2020 fiscal year, but the impact of the COVID-19 pandemic severely curtailed educational operations. 
"I think when people get into an educational environment and they really start to have some success, it also really helps to build their self-esteem, and really changes the trajectory of their thinking," Rep. Tarra Simmons (D-Bremerton) said. 
Simmons, who was convicted of selling drugs in 2011, made headlines last year when she became the first person convicted of a felony to be elected to a state legislative office in Washington. 
Both Leavitt and Simmons agree that, although there is still work to be done for the future, their focus for now is on the short term. 
"Most of the people that go to prison don't even have a GED, let alone a bachelor's degree," Simmons said. "This is profound change as it is." 
Leavitt says that this profound change is backed by legislators on both sides of the aisle.
"This is a bipartisan bill," Leavitt said. "When it comes to education and making sure people have skills, this isn't a party conversation. This is about making sure that we're setting our communities up for success." 
However, prison education bills like HB 1044 are not without opposition. Twenty Republicans in the state house — about half of the 48 Republicans in the chamber that year — voted no on the original 2017 bill; all of the 10 state senators who voted against a 2019 bill to expand internet access to prisons for educational use were Republicans. 
As of writing, HB 1044 is undergoing review in the state House Appropriations Committee. 
Reach Assistant News Editor Matthew Hipolito at news@dailyuw.com. Twitter: @hipolmat 
Like what you're reading? Support high-quality student journalism by donating here.