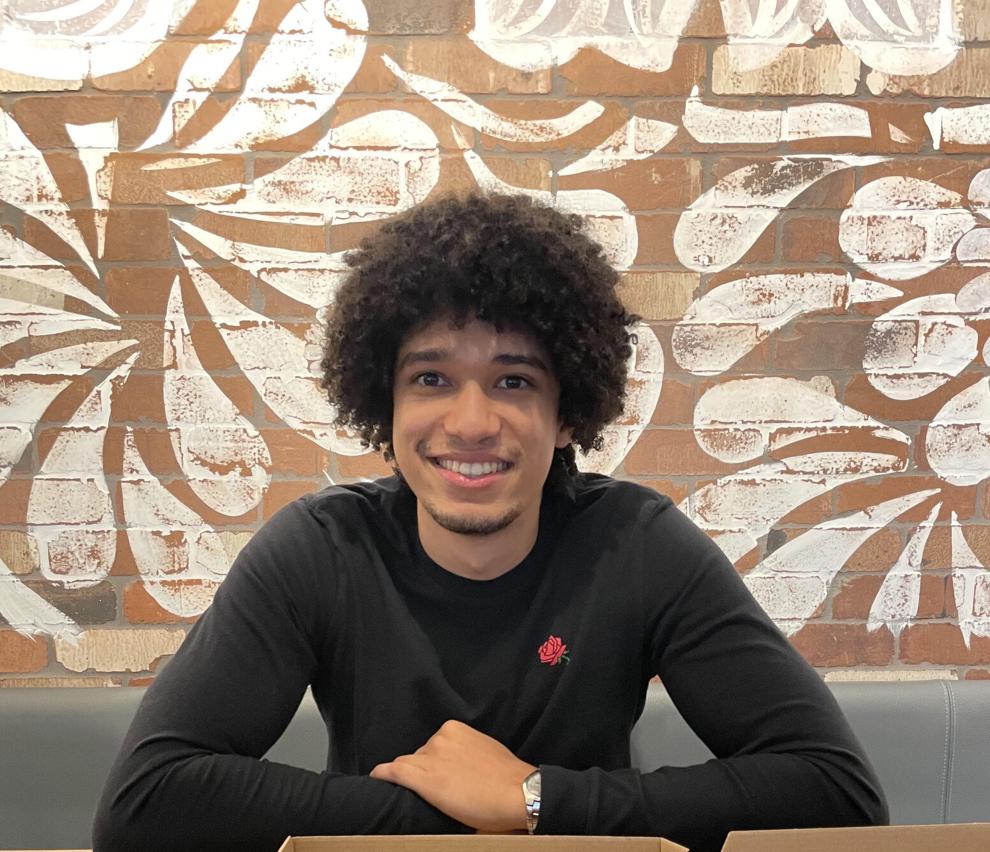 Kyle Johnson, a Ph.D. student in computer science, received the Generation Google Scholarship for his commitment to leadership and inclusion in STEM. The scholarship was established to help aspiring students pursuing computer science — particularly those historically excluded from the technology industry — become leaders in the field. 
"My dad went to college on a track scholarship before he began running professionally, so for him college was just a way to build yourself as an athlete," Johnson said. "Things that happened in my personal life only compounded the hurdles for my academic pursuits; from family illnesses, drug use, alcoholism, racial profiling, and police brutality, I always felt like I was being stretched thin. For a lot of students at the UW, there's so many factors outside of academics that consume our time and energy that we don't have the option to ignore."
Johnson, who worked for a year between high school and his bachelor's program at the UW prior to pursuing a doctorate, did not follow the traditional pathway to college. 
"I was dead set on my pursuit of a STEM career, so I worked for 8 months in assisted living without taking a single day off because I wanted to make sure I'd have enough money to attend a top university," Johnson said. 
As the only person in his immediate family to pursue a career in STEM, Johnson was often alone navigating the difficulties inherent to being a trailblazer. After years of feeling isolated, Johnson had the transformative experience of teaching and talking with scholars in Cape Town, South Africa. 
"I saw how universival the 'Black experience' can be," Johnson said. "No matter where you are, whether you're in the motherland of Africa or you're here in the States, you can see the race-based foundations of many systems and ideologies that are still oppressing many Black folks."
Johnson is a cofounder of A Vision for Electronic Literacy & Access (AVELA), an organization that brings together underrepresented UW students and students in the Seattle Public School system to bridge the opportunity gap. AVELA welcomes interested UW students to get involved in programming. 
"We focus on giving technical experiences to BIPoC undergraduate students who don't have much, or any at all, so that they have something to speak to when the''re interviewing for internships, grad schools, or applying to any other STEM position," Johnson said. "Within industry, it takes experience to have the opportunity at new experiences. This is a huge barrier for students who never participated in STEM camps, clubs, or classes before college. AVELA gives its members the chance to build their resumes, without the requirement of prior experience, as well as the chance to reach back into the communities that they came from so that there are fewer students in the next generation who don't get exposed to STEM fields before college." 
Johnson is also a cofounder of the Black Graduate Student Association. The RSO maintains a page with contact information for interested students to reach out and join. Johnson offered advice to aspiring undergraduates and other graduate students — particularly BIPoC students who receive support in STEM disciplines. 
"My dad always said, 'Don't let life happen to you'; it's going to be a wild ride, but if you keep both hands on the wheel, stay attentive, and be active, you'll have more control over the paths that you head down," Johnson said. "From my experience, those paths tend to end up in much better places." 
Reach reporter Julie Emory at news@dailyuw.com. Twitter: @JulieEmory2
Like what you're reading? Support high-quality student journalism by donating here.