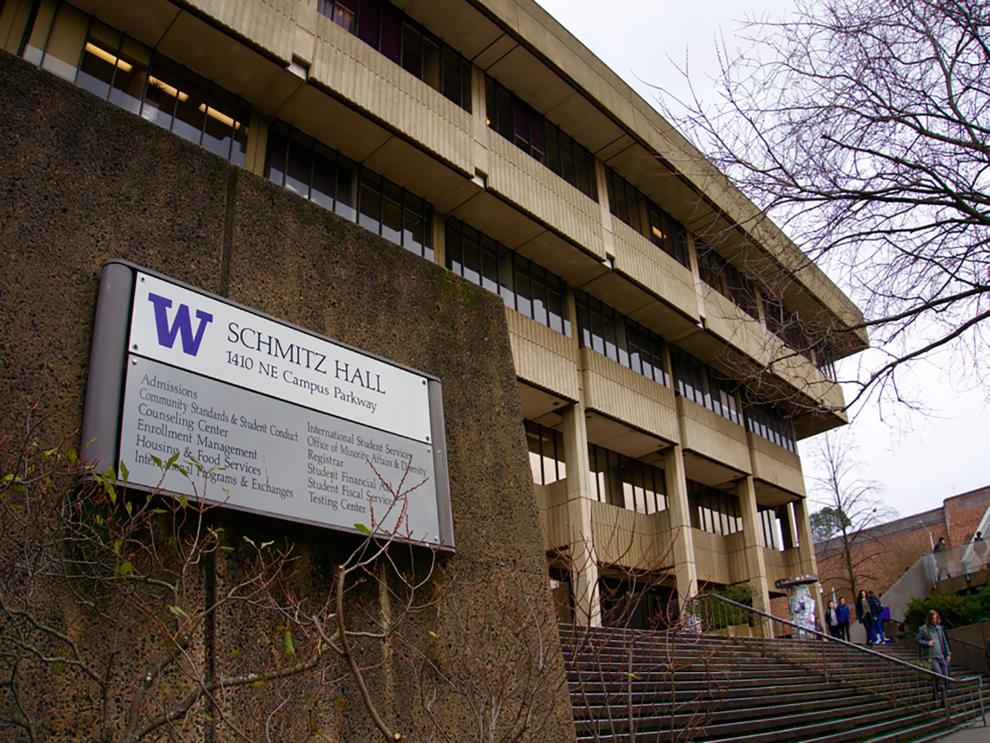 More than six months after the passing of the federal Coronavirus Aid, Relief and Economic Security (CARES) Act, UW students and the Office of Student Financial Aid (OSFA) have been put in an awkward spot by the uncertainty and instability the COVID-19 pandemic has caused.
A report recently released by OSFA shines a light on the distribution of aid received by the UW and what leftovers still remain.
In April, it was reported that the UW would receive a total of $39.7 million in aid from the federal government, while $19.85 million of which would be allocated for student aid. As a result of this, students who qualified for federal aid received $1,200 stimulus checks, or $1,700 if the student had a dependent.
Of the money allocated for students, $16.8 million has been given to 13,260 UW students, leaving around $3 million left for OFSA to distribute as needed.
Those 13,260 students were selected out of the 27,780 initially found eligible for emergency aid, leaving over half of all students who may have needed assistance without any extra aid.
"We're doing our best to try to help people who are suffering financially during the pandemic," OSFA Executive Director for Financial Aid and Scholarships Kay Lewis said. "We know that there are a lot of people who are really struggling. That makes it very important to have a financial aid office that is really trying their best to help meet those needs and fill in some kind of a safety net for students."
Lewis and her staff have seen a dramatic increase in students reaching out to the office. In a normal academic year, Lewis estimates there are typically 300 to 400 emergency aid requests. Since March, there have been around 3,600 applications for emergency aid, according to Lewis. 
This increase in traffic, combined with OFSA being forced to operate completely through email for much of the summer, has resulted in a substantial backlog of students reaching out or requesting aid for the office to sort through. 
Lewis' recommendation for students who are struggling is to stay in close contact with OFSA, either through an emergency aid request or regular updates, and they'll do their best to take care of you.
"Make sure that we're aware of what's going on and that we've looked at the situation again, so that we can see if an adjustment is possible," Lewis said. "We can look again at their eligibility to see if there's something that they might have that they might become eligible for."
Additionally, Lewis explained that any other widespread aid distributed to students would have to come from another relief package similar to CARES from the federal government.
As of now, however, the prospects of another federal stimulus in the near future are bleak. Recently, the White House proposed a new stimulus bill of $1.8 trillion, but objections from both Democrats and Republicans have shown the potential of the bill passing the House and Senate to be low.
This turmoil does little to inspire those with bills to pay, and it has left many students in a desperate situation.
One such student, Bella — a freshman in pre-sciences who preferred not to be fully identified for privacy — described the difficult situation the pandemic has put her in and how little she and her peers have felt helped by the UW. 
Bella lives with her father on a fixed income made up mostly of social security and disability, and she is attending the UW primarily on a scholarship. Since this is her first quarter at the UW, as a condition of the CARES funds, she has received no additional aid, despite meeting every qualification besides spring enrollment. 
"It is such a pain to try to get aid and scholarships," Bella said. "I've had to teach probably a dozen people how to actually find scholarships and aid information." 
Bella encapsulated the frustration many students at the UW experience as they struggle to finance their education at an institution with a $3.6 billion endowment.
"It makes me really frustrated, because I feel like there are so many resources," Bella said. "They just aren't made open to everybody."
Students with unmet needs can apply to what is left of the CARES funding through an emergency aid request.
Reach reporter Patric Haerle at news@dailyuw.com. Twitter: @patrichaerle
Like what you're reading? Support high-quality student journalism by donating here.