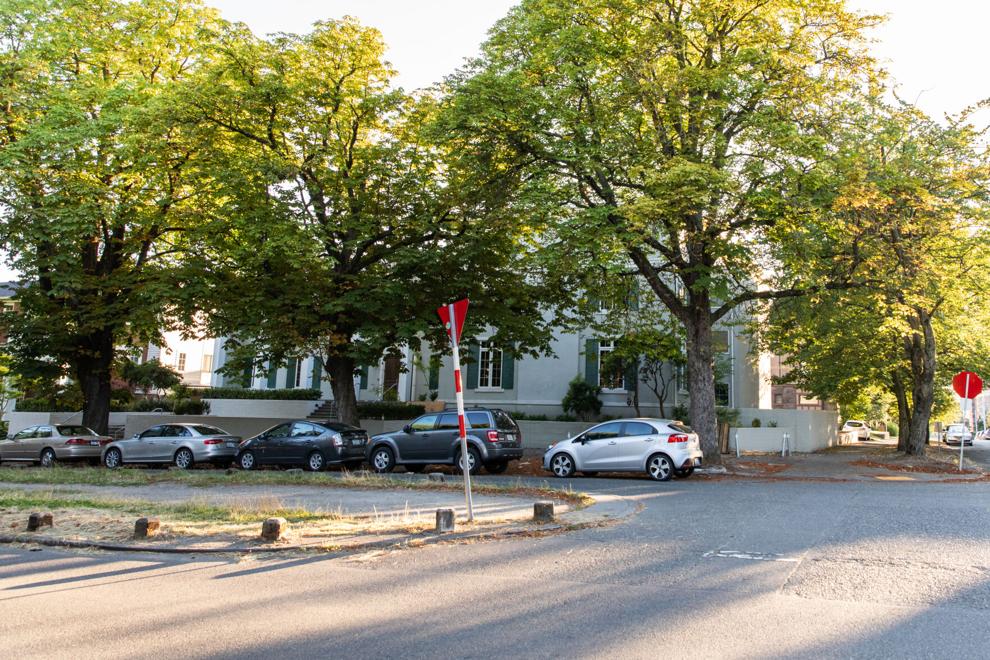 The UW is seeing its second large-scale outbreak of COVID-19 on Greek Row as 90 students have tested positive as of Thursday morning.
These 90 coronavirus cases mark a major spike in the outbreak as just half that were confirmed to have tested positive on Tuesday and less than a dozen this weekend. The first cases in this outbreak were announced Sept. 11.
The original 88 cases were confirmed Wednesday afternoon by Interfraternity Council (IFC) President Erik Johnson, with the university's environmental health and safety department (EHS) announcing two more cases for a total of 90 Thursday morning.
"I'm chiefly concerned about the health and safety of our members and believe that our chapters are well-prepared to both keep COVID-19 out of their facilities and handle it effectively if a member does become infected," Johnson wrote in an email. 
The second coronavirus outbreak on the UW's Greek Row continues to grow at a rapid clip, as …
Johnson says cases have been found across eight chapter facilities, four fraternities and four sororities. Not all of the students that have tested positive live in chapter houses and some reside in live-out facilities. 
This staggering number comes as undergraduate classes, almost all conducted remotely, begin at the UW. 
"With everyone moving in right now, we were expecting a rise in cases in the community, but I cannot stress enough how important it is to be safe especially right now," one sorority president wrote in a message to chapter members. "If we manage this well, we hope to avoid another breakout as we did in the summer."
The sorority president urged members to sign up for the Husky Coronavirus Testing program that has tested over 1,000 UW Seattle community members since Sept. 24, with 1.1% receiving a positive result. 
This is the second outbreak connected to the Greek community on campus with an earlier outbreak in June resulting in 154 positive cases across 15 houses. The IFC self-reported 162 positive cases in relation to this outbreak.
When COVID-19 hit fraternities this summer, it spread quickly, racing from 38 cases June 30 to 151 just one week later. 
Johnson told The Daily during that earlier outbreak, "It's definitely, I'd say, for lack of a better term, shitty that this is happening." He added: "But we're working through it and I think we're very well poised to get through this swiftly."
When the June outbreak sprouted, the university moved quickly to get all of the 1,100 or so fraternity residents across 25 houses tested for coronavirus, setting up a pop-up testing site at Madrona Hall, a residence hall on the UW's North Campus. The site administered almost 1,300 tests in just days.
Student occupancy in Greek Community housing has dropped from about 3,400 to under 2,000 this fall, according to UW Fraternity & Sorority Life director David Hotz.
Greek Community members are being urged to get tested at the UW Club, where students can insert the swab themselves into each of their nostrils. Results are expected within 24 to 48 hours.
As of Tuesday, there were 430 positive cases across the UW's three campuses, according to EHS. Of those, 411 are associated with the Seattle campus, 13 with Tacoma, and six with Bothell.  
The vast majority of these cases are among students.
Reporter Annie Denton contributed to this report.
Reach News Editors Jake Goldstein-Street and Ash Shah at news@dailyuw.com. Twitter: @GoldsteinStreet @itsashshah
Like what you're reading? Support high-quality student journalism by donating here.