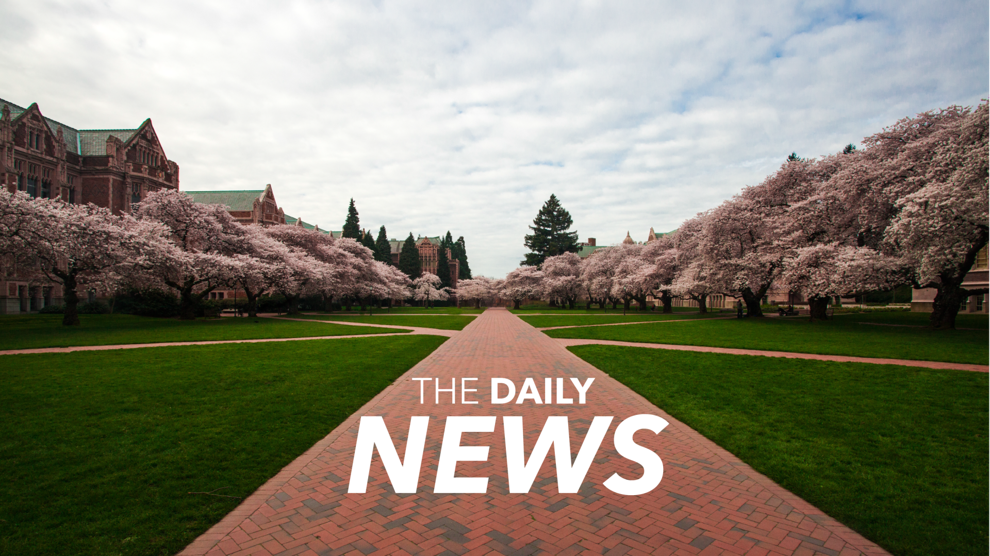 Stuart Reges, a controversial principal lecturer in the Paul G. Allen School of Computer Science and Engineering, said in an article published Saturday that he has been stripped of his primary teaching duties.
In an email, administration spokesperson Victor Balta denied this claim, saying Reges was reappointed through June 2021 and that his teaching duties remain the same.
"To be clear, Stuart is not being punished; he has not been demoted or placed on probation," Balta wrote.
Reges, who has taught introductory computer science courses that boast some of the biggest class sizes on campus, wrote on the website Quillette that when his three-year appointment came up for review last month, the school decided not to let the 15-year UW veteran continue teaching and instead gave him a "highly unusual one-year probationary appointment." 
Instead, Balta writes that Reges' management responsibilities have changed.
"We are revamping the way we manage the intro courses," Balta wrote. "The new approach will be team-based, directly engaging Stuart, other lecturers, and tenure-track faculty in guiding the future of the courses. The duration of Stuart's latest reappointment will give us an opportunity to evaluate how the transition in management structure and other changes are progressing after one year."
Balta writes that this was communicated to Reges when he was reappointed.
Meanwhile, Reges says in his article that in his time at the university, he has never seen a regular lecturer get anything less than a three-year appointment.
Reges, who says he was fired from Stanford in 1991 for protesting the war on drugs, has drawn attention in the last couple years following a series of controversial statements dating back to his June 2018 article entitled "Why Women Don't Code." 
The article, one of the most read on the site that year, argued that, instead of stemming from institutional bias, the gender gap in the software engineering field is due mostly to the idea that "women are less likely than men to want to major in computer science and less likely to pursue a career as a software engineer."
The arguments of the article drew the attention of the Canadian psychologist and self-proclaimed "traditionalist" Dr. Jordan Peterson, who posted the article on his Twitter, making it blow up online. 
Several researchers pointed out problems with Reges' logic and a group of Allen School graduate students wrote that the issue goes beyond bad science.
"The public visibility of these views, expressed by the primary gatekeeper to a highly selective CS program, poses an urgent problem for a school invested in increasing the inclusion of underrepresented students," they wrote in August 2018.
The Allen School also put out a statement disagreeing with Reges' conclusions. The school wrote in June 2018 that the enrollment of women in computer science programs was steadily increasing over the previous decade.
Reges, winner of the UW's Distinguished Teaching Award in 2011, believes the decision he sees as a demotion stems at least in part from the controversy he created with the June 2018 article. He argues that this move reflects a broader attack on conservatives on campus.
Ahead of the December review of his position at the university, students shared concerns with the dean of the College of Engineering, writing that Reges "has a profoundly negative impact on the student experience." 
Reges received mostly "very good" and "excellent" ratings on evaluations for his two large CSE 143 lectures in spring quarter.
Reges, who is white, again drew the ire of students after an April 2019 confrontation he had with a student at the Affirmative Action Bake Sale hosted by the UW College Republicans. He said that he didn't see "rampant racism" on campus during the conversation, which some took as a denial of ongoing racism.
Reach news editor Jake Goldstein-Street at news@dailyuw.com. Twitter: @GoldsteinStreet
Like what you're reading? Support high-quality student journalism by donating here.