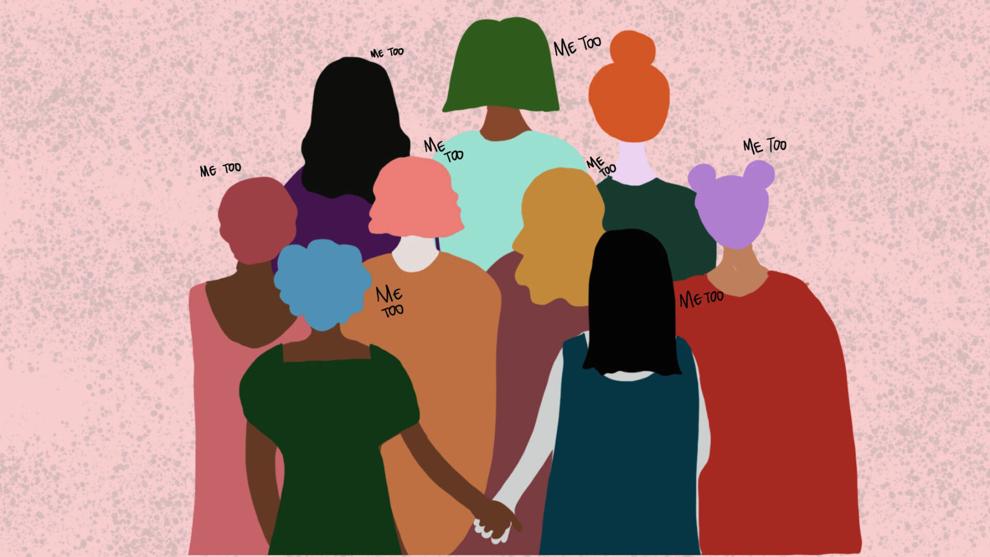 A recent UW study found that sexual harassment accusations are perceived as more credible when made by "prototypical" women "who are young, 'conventionally attractive,' and appear and act feminine," according to UW News. 
Bryn Bandt-Law, one of the lead researchers, explained that this study was prompted by the #MeToo movement, popularized in 2017 following the investigation into sexual harassment accusations against movie producer Harvey Weinstein. The movement's founder, Tarana Burke, along with many prominent activists, noticed that the media chose to only amplify stories from a particular group of victims.
"So basically [the media] was centering on and benefitting attractive, white, Hollywood actresses," Bandt-Law said. "And meanwhile many women — especially women of color and low-wage workers — were kind of excluded from the movement, and they continue to encounter disbeliefs, dismissals, and obstacles to leave a recourse."
This omission captured the researchers' interest, prompting them to ask why some women who were sexually harassed receive more media attention than others in the era of the #MeToo movement. The study included more than 4,000 participants partaking in a variety of experiments to test the extent of prototypical sexual harassment victim perception.
Participants were randomly assigned different groups and tasks. In one of the experiments, the first group of participants was asked to draw a woman who was groped by her supervisor, constituting a direct sexual harassment. The second group, in contrast, was asked to draw a woman whose supervisor accidentally bumped into her, creating more of a benign situation. According to Bandt-Law, the result showed that more participants drew "prototypical" women in the first scenario.
"We wanted to know whether or not this narrow representation biases people's perception of harassment when it targets non-prototypical women ... a less stereotypically attractive woman who has more masculine traits, interests, or careers, et cetera," Bandt-Law said.
To help with the additional experiments, researchers digitally altered images by manipulating headshots to look more masculine or more feminine according to each prompt, as noted by UW News. 
The consequences from these tests further revealed participants were "less likely to label the behavior as sexual harassment when it targets non-prototypical women," Bandt-Law said.
This meant that non-prototypical women were likely to be perceived as less credible and less harmed by their perpetrators, and their harassers were likely to be seen as less deserving of punishments. Non-protypical women would be more vulnerable to discrimination under the law.
"Oftentimes, sexual harassment is about power and domination," Bandt-Law said. "But I think that, because people think sexual harassment is driven by sexual intent, I do think it guides people's perceptions. They think, then, that women who are sexually harassed are gonna be stereotypically attractive and feminine ... so I do think that that is part of what's driving this phenomenon." 
Bandt-Law highlighted that some evidence from the study suggested prototypical women were actually disproportionately less vulnerable to sexual harassment, further emphasizing that this narrow representation of the sexual harassment victim is a biased one.
While this particular study focused on prototypicality within cisgender white women, the researchers hope to move forward in determining how these findings can be used to support BIPoC and trans women.
 "If [people] are not just seeing that feminine attractive Hollywood actresses are being victimized — that they're really getting a sense of how broad this scope of the problem is — it can maybe broaden people's representation of who's harassed and potentially mitigate biases," Bandt-Law said.
If you are a victim of sexual harassment, sexual assault, or sexual violence contact the UW SafeCampus at 206.685.7233 or email safecampus@uw.edu. For the National Sexual Assault Hotline, call 800.656.HOPE (4673) or chat online at online.rainn.org.
Reach contributing writer Tisa Somsap at news@dailyuw.com.Twitter: @tisasmsp
Like what you're reading? Support high-quality student journalism by donating here.