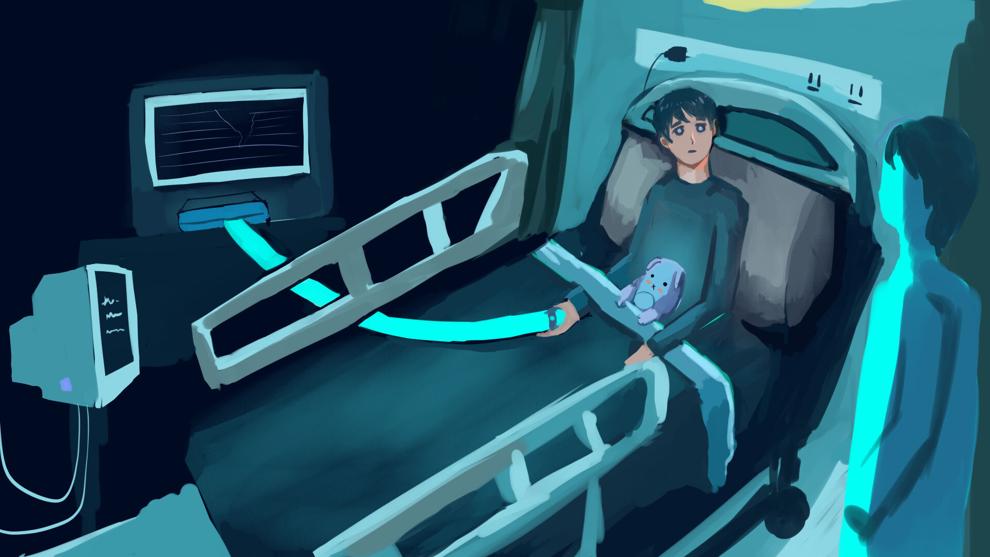 UW biotech spinout Opticyte was recently awarded $2.9 million in federal grants and $1.7 million in seed funding to launch the world's first cell oxygen monitor. Lori Arakaki, former UW scientist and Ph.D. grad, is the co-founder and CEO of the company.
It's the company's non-invasive optical spectroscopy method that makes this device so innovative, according to Arakaki.  
"We shine white light onto the surface of the skin under your thumb and then we measure what light is reflected, which is a pretty good indicator of how much oxygen is inside those muscle cells," Arakaki said. With this method, the device is able to approximate how much oxygen is contained within certain cells.
The Opticyte cell monitor is intended to help doctors anticipate and avoid patient organ failure, particularly in regards to sepsis patients. Sepsis is a syndromic response to an infection and  often leads to organ failure and death. According to the World Health Organization, sepsis accounts for 20% of deaths globally. 
"This is so important, through a life-saving perspective, because organ failure is caused by not enough oxygen in the cells," Arakaki said. "So if doctors can know definitively that there is a problem, then they can act very quickly, and they are going to have a much better chance of avoiding organ failure."
The blood tests that are currently used in hospitals provide poor indications of a problem because they measure oxygen in the blood, not the body's cells.
The Opticyte device continuously monitors cellular carbon dioxide levels, providing doctors with vital information on whether treatment is hurting or helping patients. 
"When a doctor would see their patient experiencing low oxygen levels, they can immediately respond," Arakaki said. "This continuous monitoring can really help take the guesswork out." 
Opticyte plans to conduct necessary tests and data trials in hospitals to prove the monitor's legitimacy and statistical significance. 
"We want to get mostly all doctors to accept it, so of course they need to see data that shows results that our device will improve the patients' health," Arakaki said. "We would like our device to be the standard of care in all hospitals worldwide." 
Federal grants and seed funding awarded Opticyte three years of paid research, totalling $4.6 million.
"It was a very happy moment for us, of course," Arakaki said. "The grant gives us funding that equates to time to make a lot of progress."
Arakaki believes the monitor could be seen in hospitals in the next four to seven years. She's glad her background in research and bioengineering brought her and her company to this point.
"It makes me very happy, all of this — it is very satisfying to work on it," Arakaki said. "I hope one day I will be able to … say that we succeeded and that our work, our device, our technology, will … be able to help so many people." 
Reach contributing writer Aspen Anderson at news@dailyuw.com. Twitter: @aspenwanderson
Like what you're reading? Support high-quality student journalism by donating here.