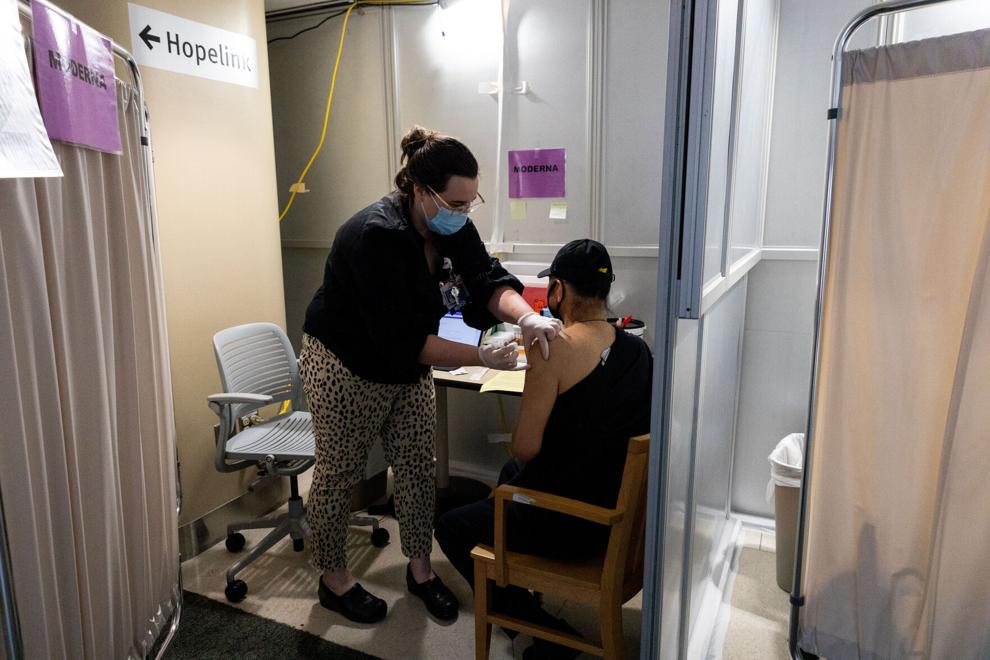 UW Medicine has stopped the scheduling of appointments for the first dose of the COVID-19 vaccine, with no current timeline in place to resume, according to Susan Gregg, director of media relations for UW Medicine. Patients currently awaiting their second dose of the vaccine will also wait up to six weeks for their follow-up appointment.  
UW Medicine cited low supply of vaccine resources as the primary cause of delay.  
"When inventory is more reliable and in greater supply, we will resume scheduling for eligible patients in Phase 1A and 1B, tier 1," Gregg said in an email. 
For those who have already received their first dose, Gregg said that UW Medicine will "continue to schedule second dose appointments."  
Vaccine resources, currently maintained by UW Medicine, will be directed into fulfilling second dose appointments.
In the early stages of the vaccine rollout, UW Medicine elected to make all vaccine doses available for a preliminary inoculation.  
"The decision was made to release all available doses and get it into the arms of as many people as possible, with the expectation that manufacturers would be able to produce the second dose in time for the second boost of immunization, which typically comes three to four weeks after the first one," UW Medicine microbiology professor Dr. Deborah Fuller said.
Gregg attributed the current resource deficit that is limiting vaccine appointments to "unreliable allocations."  Regardless, Fuller's response emphasizes the two-dose vaccine trials, maintaining that UW Medicine's current plan of operation serves to most effectively achieve community safety.  
"The idea is that you're going to at least have more people ready for their second dose. You really don't hit sufficient protective levels of immunity in the majority of the people until you get that second dose," Fuller said. "Are you protected after the first dose? Maybe, maybe not — for the most part, the way the clinical trials were structured was to look at efficacy after the second dose."
For now, UW Medicine will continue to administer scheduled first doses and increase the population of patients with both doses until resources permit a return to scheduling preliminary appointments, according to Gregg.  
Secondary dose appointments are also reported to be delayed, with many UW Medicine patients waiting upward of six weeks for the follow-up inoculation. The Centers for Disease Control and Prevention (CDC) recommend an incubation period of the first dose of approximately three to four weeks; however, Fuller said that this incubation period is classified as a minimum.  
"I think what's happening for a lot of people is there is some degree of delay ... and they're in panic mode because they think that that is an absolute requirement that has to happen at that interval," Fuller said. "But I've been assuring people that the interval isn't an absolute requirement; it is the minimum for the doses to work."
For more information on UW Medicine's patient eligibility, click here. For current information on CDC guidelines for COVID-19, please click here.
"Whenever vaccines roll out in the past, it's always been for a specific infectious disease that's impacting a certain small percentage, relatively speaking," Fuller said. "So you roll out doses in the course of years. We are in a new situation where we are going to try to vaccinate billions of people as quick as possible, and so there's going to be natural hiccups along the road. Even the best planning can't predict everything, but people are learning fast."
Reach contributing writer Nolan Anderson at  news@dailyuw.com Twitter: njanderson12
Like what you're reading? Support high-quality student journalism by donating here.