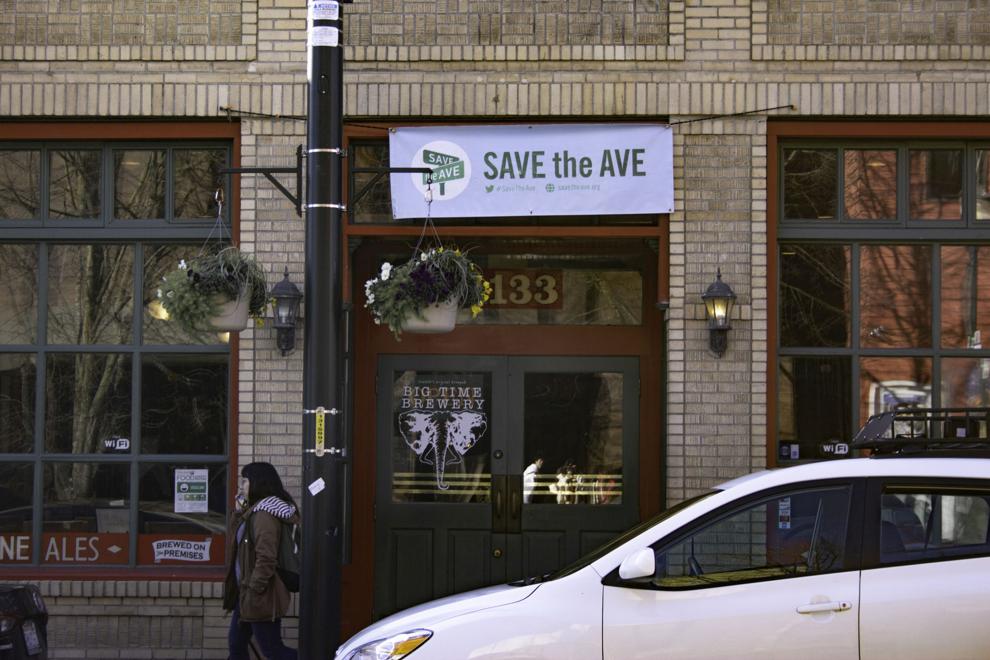 As the Senate unveiled its coronavirus stimulus package last month, Foster School of Business alumni Aubrey MacKenzie, Mason Delahooke, and Dominik Gorecki began preparing to launch Pledge 1200, a program designed for Americans to pledge their $1,200 stimulus checks to support local small businesses during the COVID-19 pandemic.
Rather than serving as just a monetary donation, one's pledge is a "commitment to supporting small business and their employees," according to its website. Currently there are 389 pledges amounting to $466,800.
"Small businesses like these have less assets, they have less cash on hand, and they have thinner margins, and so when you are spending money at small businesses, that's going directly into the local economy," MacKenzie said.
To understand the current situations of small businesses, Pledge 1200 prioritizes active outreach to local business owners. Delahooke says they've focused on two questions: How has the novel coronavirus affected your business and what can people do to help?
As demonstrated through its promotion of a range of small businesses including Nielsen's Pastries, Pasado's Safe Haven animal sanctuary, and local bands like The Jacks, Pledge 1200 seeks to communicate the stories of affected establishments to the public, along with ideas of how to support them.
"Sharing these stories gives a real-life perspective of someone that's still trying to operate a business while everyone is at home," Delahooke said.
Referencing the story of a recently-opened craft store, Gorecki said one of the easiest actions to support similar small businesses is by purchasing gift cards which serves as a way of "loaning a business money during this time of need." 
The organizers also point out that supporting small businesses is not contained solely to financial contributions. 
"We really want everyone to know they can play a role," Delahooke said. "In whatever capacity you can, there is a method for you."
The act of supporting small businesses also serves as a powerful experience for those who commit to doing so.
"We're all stuck and trapped at home and it's easy to feel like you can't accomplish anything but you can," MacKenzie said.
Looking ahead, the organizers hope that Pledge 1200 and its mission will reflect the influence of other pioneering efforts that have emerged from Seattle in confronting the pandemic.
"I think we are also going to lead the nation and set an example when it comes to helping our small businesses when they need it most," MacKenzie said. "It is an effort that was born here in Seattle, but hopefully it becomes part of the national conversation."
Reach reporter Jax Morgan at news@dailyuw.com. Twitter: @jaxbmorgan
Like what you're reading? Support high-quality student journalism by donating here.