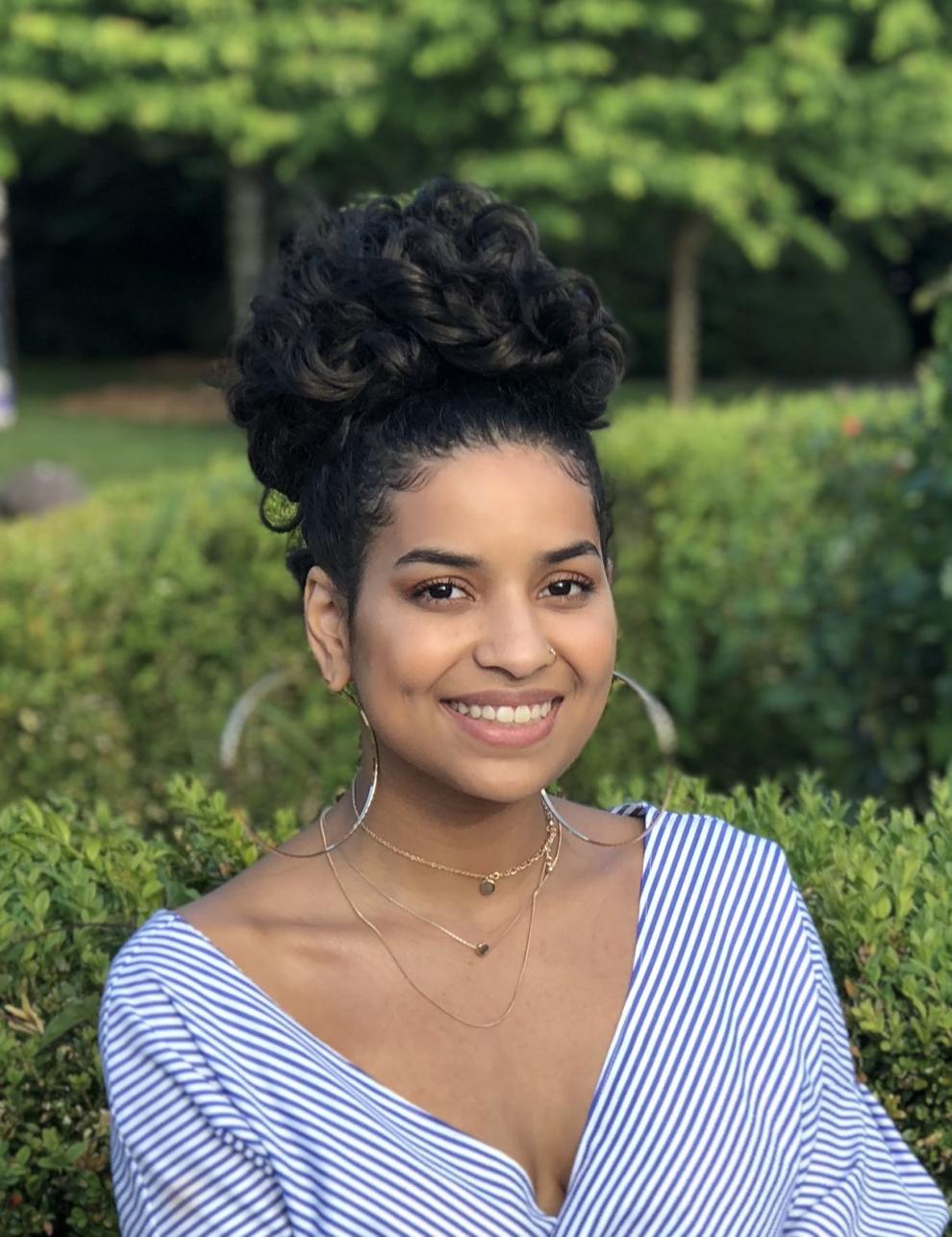 Safiya Bansfield, current president of the UW's Black Student Union (BSU), never actually ran for the position. When the previous president stepped down, she felt empowered to step up.
"I call myself a leader, so I thought that if I'm gonna call myself a leader, then I should step up when leadership is needed," Bansfield said.
Bansfield first got involved in BSU her sophomore year after being encouraged to join as a general member by her friend who was a BSU board member.
"I got a chance to hang out with people who looked like me, talk about topics that we cared about, had a chance to make friends," Bansfield said.
At the end of her sophomore year, Bansfield's friends encouraged her to run for a board position. Although she was nervous, she ran for treasurer and was elected to the position. Now a senior, Bansfield has taken over as president and hopes to cultivate a community for black students on campus. 
"I think it's really important just to come, just to feel like you have a space," Bansfield said. "This is what it is, this is what we're trying to make it, is a safe space for black students to be who they are, however that may be."
The BSU meets every Wednesday from 6 to 8 p.m. in the Ethnic Cultural Center's Black Room. They also host Black Meet Up, an informal meeting to make friends and play games, every other Friday. This quarter, for Black History Month in February, they are hosting their Black & series with conversations about Black love, Black feminism, and being Black and queer. 
Bansfield encourages undergraduate students, graduate students, and faculty members to attend at least one meeting a month, or even once a quarter. She hopes that graduate students and faculty members will come offer their perspectives, resources, and mentorship to the undergraduates in the union.
Once in a while, a BSU member will tell Bansfield of the positive impact the union has had on them. They had fun, made friends, built confidence, spoke up for themselves, or were inspired to become leaders themselves. Bansfield feels that becoming president of BSU has given her the ability to create a bigger impact.
"That's the most rewarding thing, when I see our members blossom and grow and shine," Bansfield said. "That's really what motivates me."
While Bansfield helps other students grow, she herself has also grown through being a board member. Being president has helped her connect to faculty and she has also learned how to motivate and organize students who are often busy with other obligations outside of class. Overall, learning that she loved doing service shaped her and her direction over her college career.
"I felt like I always had a purpose," Bansfield said. "It was really, really meaningful working for the black students, and I think it really shaped me and I think I realized how much service meant to me and how much I want to continue doing it."
As an economics major, Bansfield uses education to further her purpose as president of BSU.
"Through economics, I've realized how much inequity there is within socioeconomic status and things like that, poverty, and generational wealth," Bansfield said. "It's given me a different perspective on issues in the Black community."
For reasons like these, Bansfield and BSU have been hosting their Annual Legacy Soiree for the past eight years. One purpose of the event is to fundraise for the Legacy Endowed Fund, which provides scholarships for underrepresented students. Last year was the first time BSU had raised enough money to award one scholarship. This year, they're awarding two.
The soiree also serves as a celebration. This year, the two recipients of the legacy endowment will be recognized during the ceremony. A graduate student, undergraduate student, community member, faculty member, and 10 high school students from the greater Seattle area will also be honored for their academic achievements and community service. 
The keynote speaker is local activist Nikkita Oliver, and the Garfield High School jazz band will be performing. The soiree takes place in the Intellectual House on Feb. 1 and tickets are available for purchase to support future scholarships. 
"It's a night to celebrate Black excellence at UW and in the greater Seattle area," Bansfield said. "We're really excited."
Reach reporter Kaya Bramble at news@dailyuw.com. Twitter: @KayaBramble
Like what you're reading? Support high-quality student journalism by donating here.