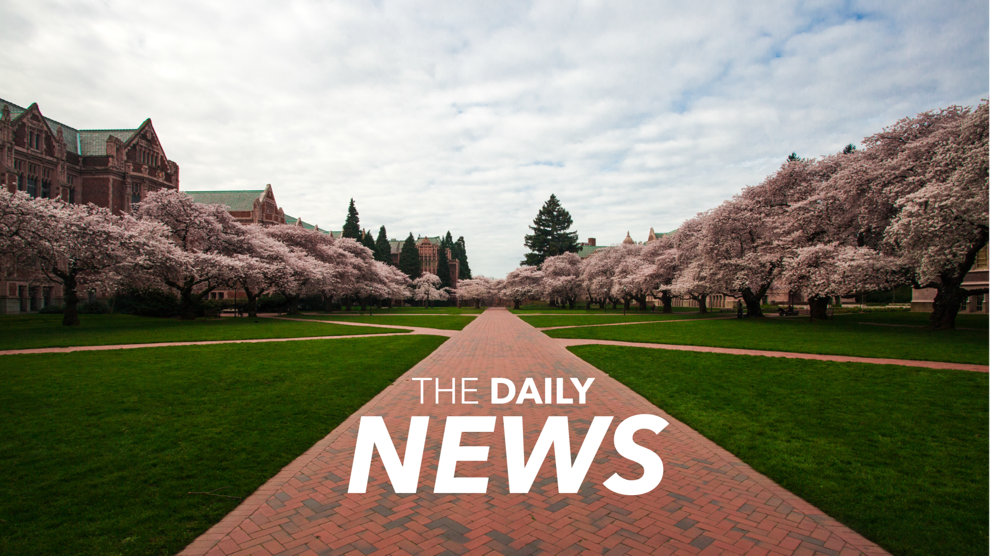 UW professor Dr. Stephen Schwartz has died due to a COVID-19 infection, the department of pathology announced in a tweet Wednesday afternoon.
"He has left a lasting imprint on our department, our university, and the broader scientific community and will be greatly missed," the tweet said.
Schwartz appears to be the first death from COVID-19, the disease caused by the novel coronavirus, connected to the UW. 
Dr. Sharona Gordon, a physiology and biophysics professor, took to Twitter to lament the news: "It's a sad day."
Schwartz, a member of the department of pathology, was also was an adjunct professor in the departments of bioengineering and medicine, "which is reflective of his many collaborative relationships with faculty in other departments in our medical school and in the world," interim chair of the pathology department Charles Alpers said in a message on the UW Medicine website.
After doing a residency from 1967 to 1972, he got his Ph.D. in experimental pathology from the UW in 1973 after graduating from Boston University in 1967, according to Alpers. Schwartz joined the faculty as an assistant professor in 1973 and became a full professor in 1984.
"We are grateful he was a part of our UW community," UW Government and Community Relations tweeted. "He will be greatly missed."
Schwartz was also the co-founder of a top organization in investigating vascular biology, the North American Vascular Biology Organization (NAVBO).
The NAVBO website says COVID-19 claimed Schwartz Tuesday and encourages people to share memories of him. The website had almost two dozen messages from people across the country honoring Schwartz, as of 2 p.m. Wednesday.
They told stories of important advice he gave and his support of younger people making their way through the field. Several called him "brilliant."
"He will be sorely missed by generations of vascular biologists and pathologists," NAVBO's executive officer Bernadette Englert wrote.
Correction: A previous version of this article misstated details of the career of Dr. Schwartz. He worked in the department of pathology, not epidemiology, and got his Ph.D. from the UW in 1973, not 1990. Readers may have concluded that a Dr. Stephen Schwartz teaching epidemiology had died, but that is not the case. We apologize for this error.
Reach News Editor Jake Goldstein-Street and Science Editor Ash Shah at news@dailyuw.com. Twitter: @GoldsteinStreet @itsashshah
Like what you're reading? Support high-quality student journalism by donating here.